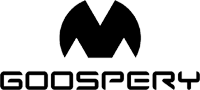 JELLY CASE MERCURY BY GOOSPERY
Jelly Case provides the pleasure of using the phone while maintaining its full security. The case is made of thermosetting polyurethane, thanks to which the case perfectly adheres to the phone. At the same time, it is flexible enough not to crack. TPU is resistant to scratches and damage, and is also functional, giving easy access to buttons and connectors. A perfect offer available in interesting colors and interesting design.
Depending on the monitor settings, the color shown in the photo may differ from the real one.