Baseus SafeJourney Pro electronic mouthless breathalyzer (gray)
Not sure if you can get behind the wheel? Don't hesitate and check it with the Baseus electronic breathalyzer. It only takes 3 seconds to make sure you can drive safely. The device is equipped with an extremely sensitive sensor that captures alcohol molecules with high efficiency, and the built-in smart chip allows you to get a result with a precision of 0.03 mg. The device offers several modes of operation - you can perform the test alone or turn on Multi mode to check several drivers without having to delete your result.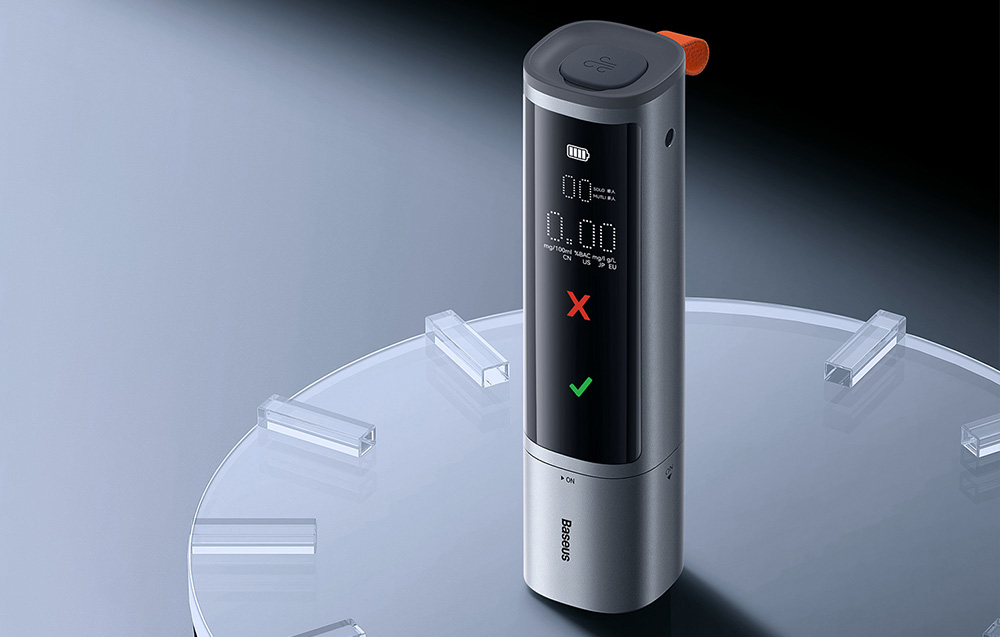 Check if your driving is safe
Not feeling well after last night's party? You think you didn't consume much alcohol, but still feel unsafe? You need 3 seconds to know if you can drive safely. The device is equipped with 4 tubes made of safe PP materials, with which you can easily and contactlessly check your blood alcohol level. Just blow from a distance of 6 centimeters to get a precise result.
It will indicate the result not only to you
The device can handle one (Single) or several drivers. Just double-click the button on the side to freely switch modes. Multiplayer mode will come in handy if you're not the only driver - it allows you to perform several tests in a row, without having to manually reset - it only needs 15 seconds to take another measurement. No worries, using it is fully hygienic and contact-free. The built-in LCD display will clearly indicate whether it's possible for you to get behind the wheel. Note: some substances can falsify the result, so wait a while if you have consumed food containing alcohol, medications or used mouthwash.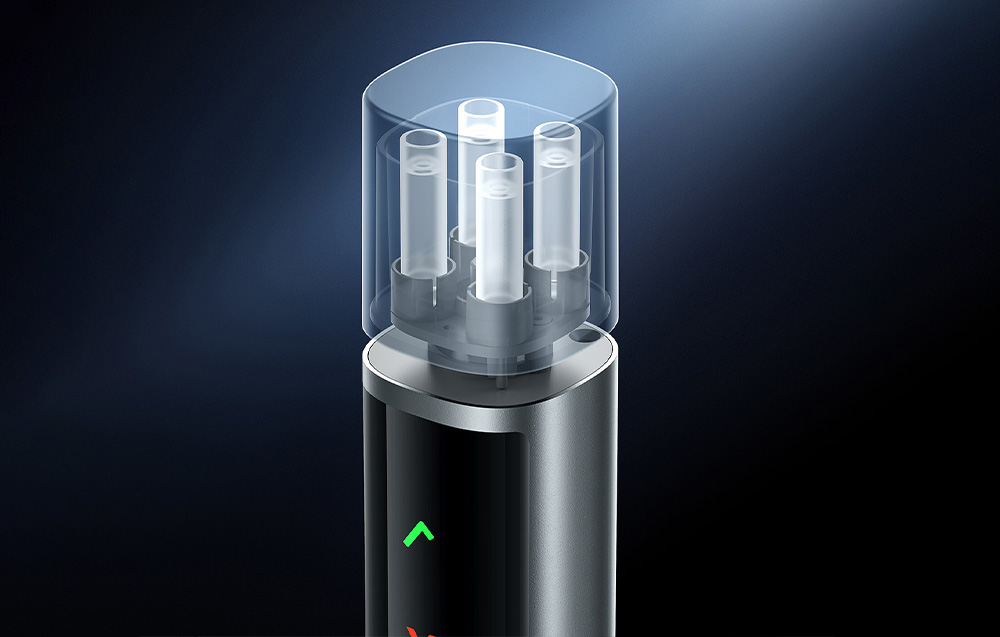 Robust design
The Baseus SafeJourney Pro breathalyzer is distinguished by its powerful battery, which allows for 8 hours of operation. It is made of high-quality materials, and its aluminum housing has been given a striking metallic finish. The device is easy to use, and keeping it clean will not be a problem. The 4 included mouthpieces can be easily washed or replaced, so you will ensure hygienic use of the breathalyzer every time. What's more, the breathalyzer is equipped with a special cover that protects its interior from unnecessary contaminants, as well as a leather pendant that will make it easier to take the device wherever you need it.
Easy to use
Using the device is extremely easy. All you have to do is turn the lower, movable part of the breathalyzer, then wait 10 seconds for it to be ready for use. After that, blow from a distance of 6 cm to find out within 3 seconds whether it's safe to get behind the wheel. A corresponding light will appear on the easy-to-read display, informing you of the result.
Included
breathalyzer
charging cable
storage bag
Specification:
| | |
| --- | --- |
| Manufacturer | Baseus |
| Model | CRCX060014 |
| Material | Aluminum alloy |
| Dimensions | 152 x 152 x 30 mm |
| Battery capacity | 470 mAh |
| Voltage | 5 V = 0.47 A |
| Output power | 2.35 W |