Baseus Simple Mini3 15W magnetic inductive charger (blue).
Enjoy unparalleled convenience when charging your phone. The Baseus Simple Mini 3 magnetic charger provides wireless charging with up to 15 watts of power. It is compatible with the iPhone 14, 13 and 12 series, and has built-in magnets that provide plenty of traction. It also allows you to charge your smartphone without removing the case. The thin and lightweight design is also noteworthy.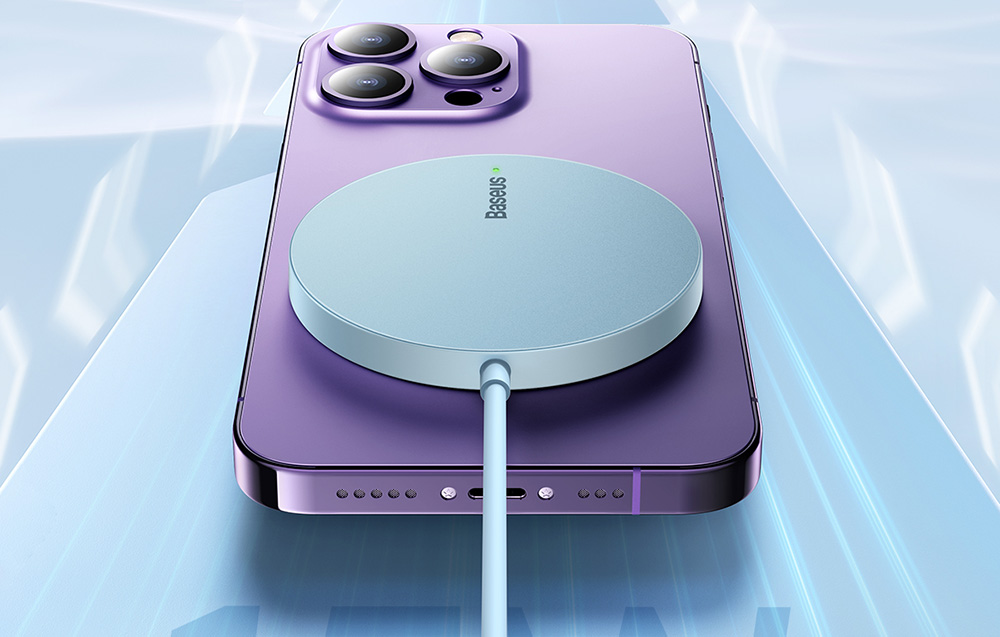 Magnetic stability
The Magnetic Induction Charger is equipped with 6 powerful N52 magnets, which guarantee high attracting power and enable fast Power Delivery charging. With the power of 15 watts, you will charge your iPhone 14 / 13 / 12 in a short time. In addition, you can conveniently charge your phone without removing the case.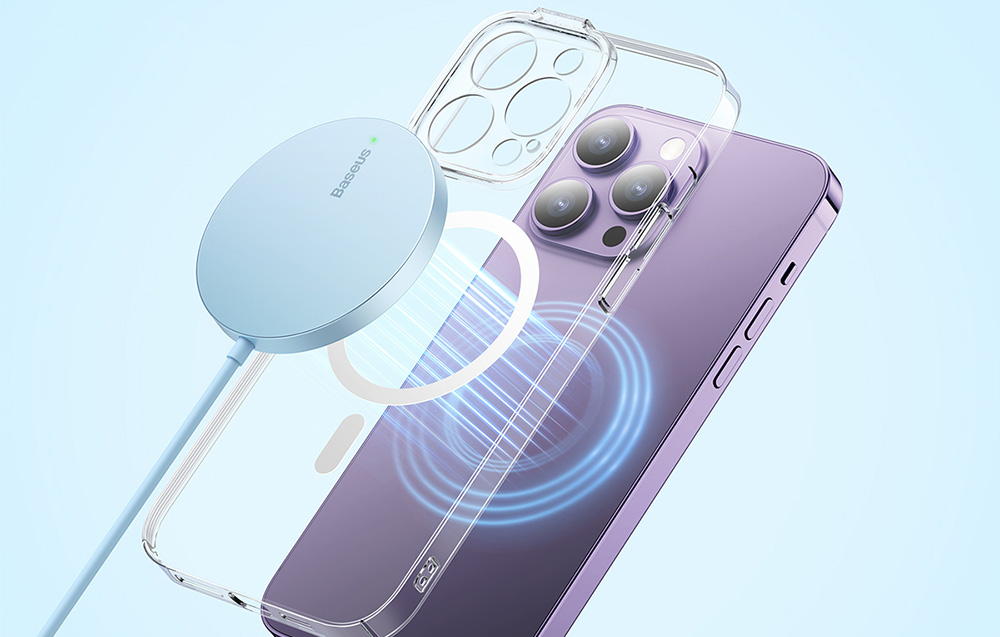 Elegant and modern
The charger is distinguished by its innovative and stylish design, so it will be an interesting addition to your smartphone. It is exceptionally thin - its thickness is only 6.1 mm and it can be rotated 360° without any problems, which allows you to use your phone comfortably.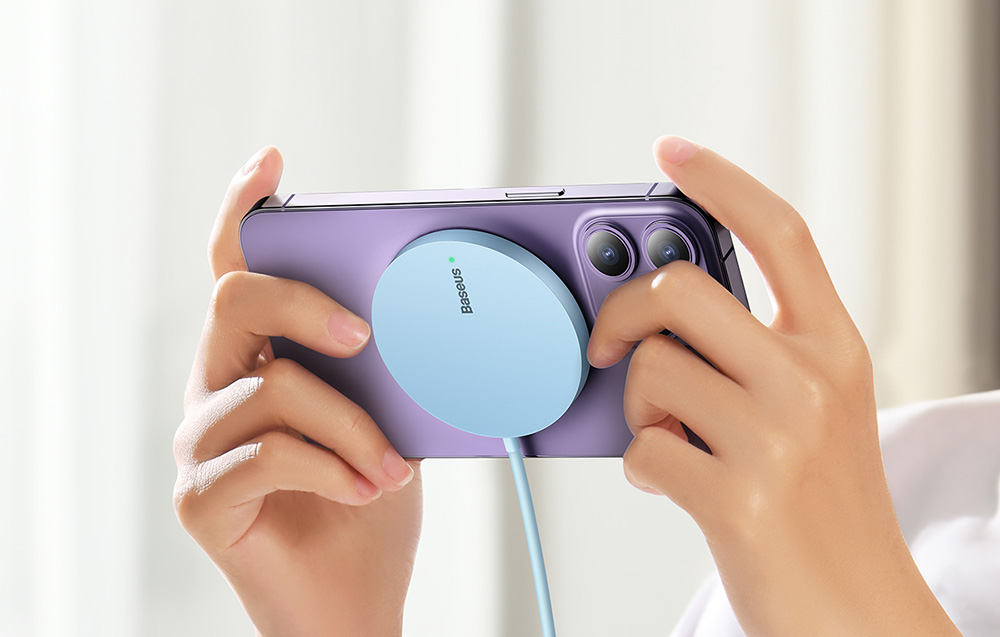 No worries about security
You don't have to worry about the safety of your phone while charging. The charger is equipped with an advanced security system that provides effective protection for your device. Among other things, it protects against overheating, overloading, overcurrent or short circuit. What's more, thanks to its carefully considered design, the product will not overheat.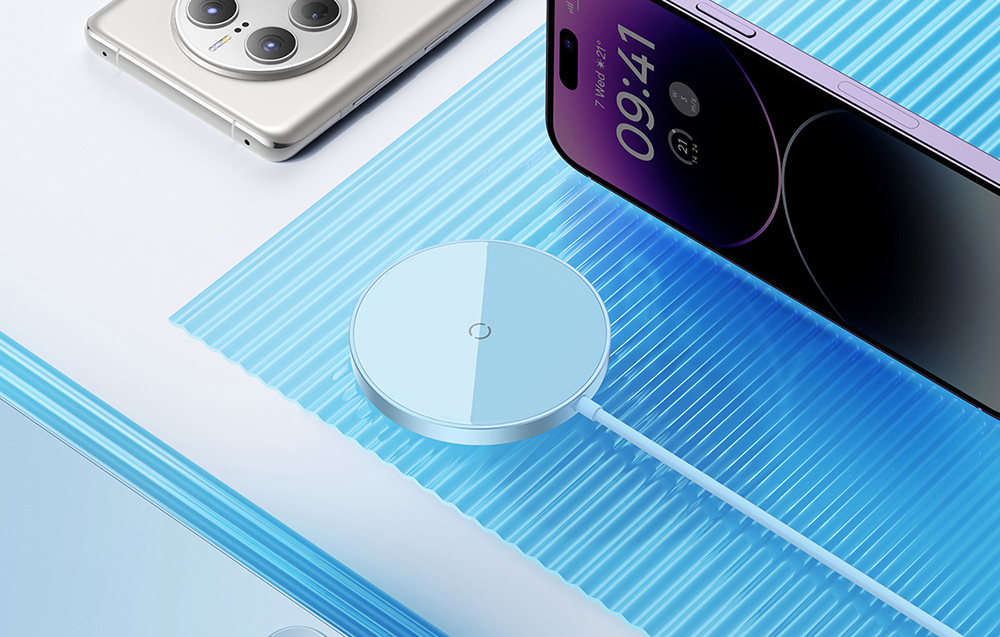 Specification:
| | |
| --- | --- |
| Manufacturer | Baseus |
| Model | CCJJ040303 |
| Color | Blue |
| Input | 5V / 2A, 9V / 2A, 12V / 2A |
| Output | 15 W max |
| Transmission frequency | 115-205 kHz |
| Dimensions | 60.5 x 60.5 x 6.1 mm |
| Weight | approximately 46.5 g |
| Charging temperature | < 40.8°C |