Powerbank / Baseus Super Energy PRO Car Jump Starter, 1600A, USB (black)
Ensure a sense of security. Baseus Super Energy PRO is a multi-tasking device with which you can confidently embark on your car journey. With its large capacity and support for PD protocols, you can successfully replenish the energy reserves of three devices at the same time, and if necessary, use it as a starter for your car even in the harshest weather conditions. The powerbank is distinguished by its well-thought-out design and a number of safety features, making its use completely safe and convenient, and its compact design and compliance with aviation standards will also allow you to take it on board a plane. Wide compatibility allows you to use it with many devices, and the built-in display will clearly indicate a good time to recharge.
Reliable performance
Enjoy a highly efficient device with Baseus. The powerbank supports PD protocols, and its total output power is as much as 80W, so charging takes little time. The availability of three USB-A1, USB-A2 and USB-C ports allows you to charge three devices simultaneously. What's more, the device is distinguished by the operation of as many as four polymer batteries, thanks to which its maximum amperage reaches as high as 1,600A, and its current capacity ranks at 60C. What does this mean? The efficiency of the starter offers a level that is downright professional.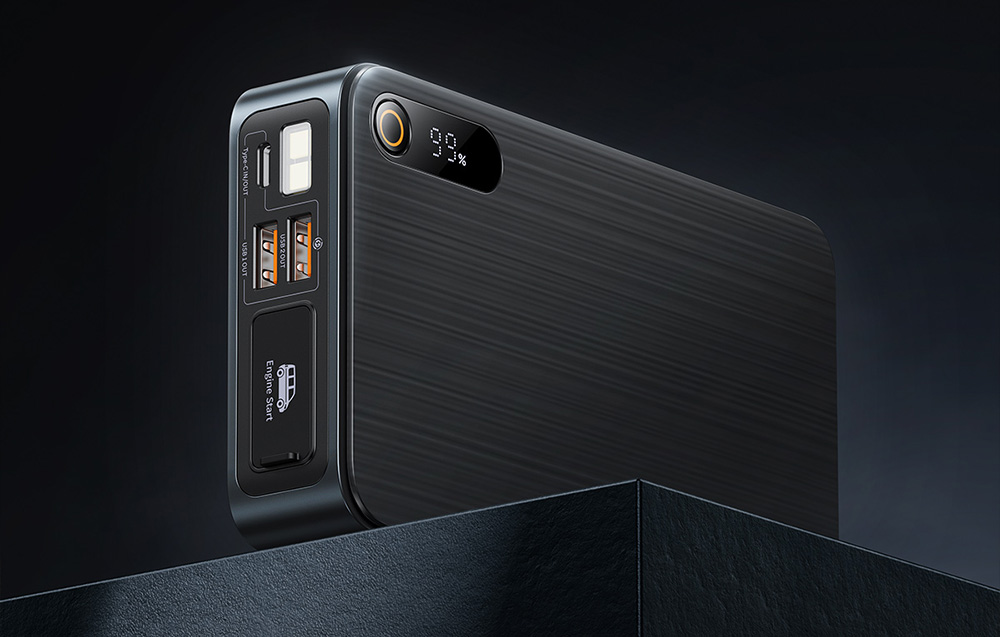 Don't be surprised
The Baseus Super Energy PRO Car Jump Starter powerbank features wide compatibility. With its help, it is possible to generate power for gasoline and diesel engines, so it will provide reliable assistance when the starter of a motorcycle, a larger SUV or even a truck dies. The device automatically goes into a low-power state, so it will calmly last up to 6 months waiting for the moment when you need it. Baseus will allow you to effectively start your engine even in extreme conditions, as it can operate in a temperature range of -20℃-60℃.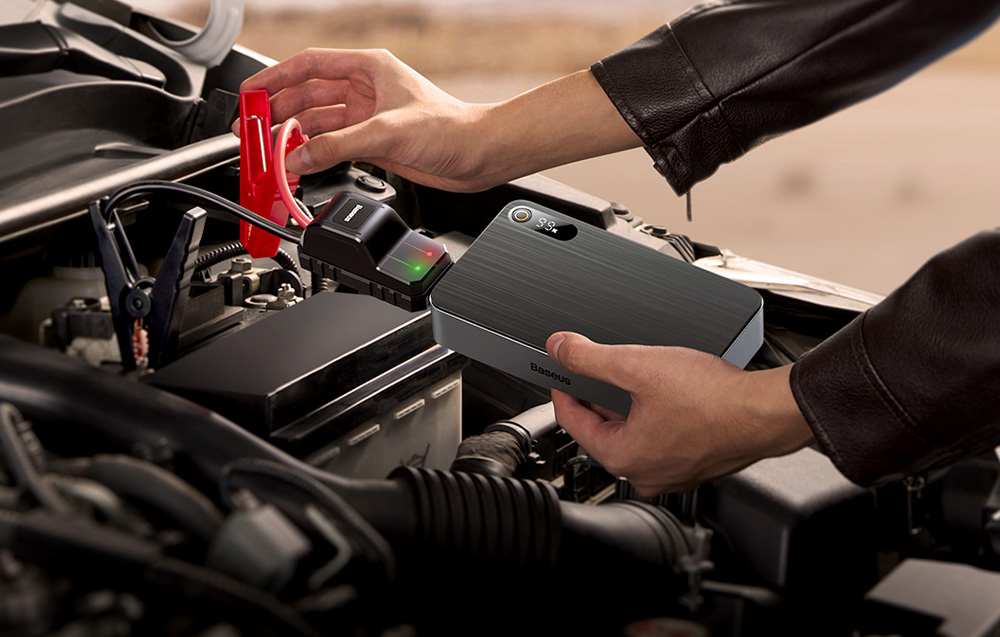 Additional safety features
You can rest assured that your battery is safe. Baseus has a number of safety features with which the use of the device is completely safe. Baseus Super Energy PRO is distinguished by a specially designed system that makes the starter make a distinctive sound when the starter cables are plugged in incorrectly. Other electrical protections will protect your devices from reverse polarity, overheating, or overcharging. In addition, safety will be ensured by the powerbank's built-in emergency light equipped with three modes - continuous light, SOS light and strobe. The PD-enabled port charges at 65W, making the device ready for use again in 1.5 hours.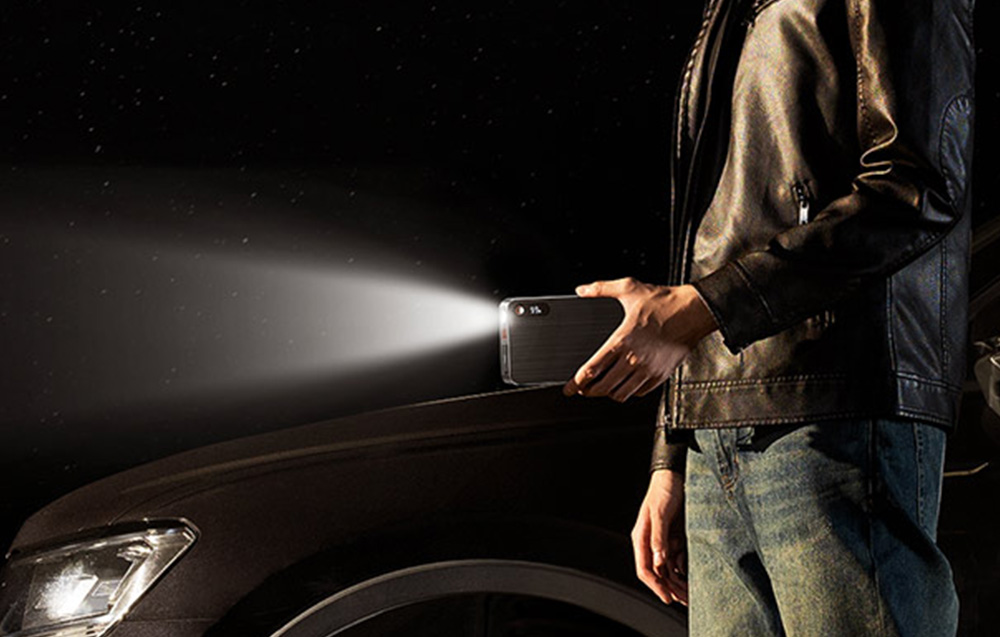 Robust design
This is not the end of the advantages of the Baseus Super Energy PRO. The device is made of rust- and damage-resistant materials. The powerbank is handy and features a minimalist design. What's more, it meets all aviation standards, so you can bring it safely on a plane.
Included
Powerbank / Baseus Super Energy PRO Car Jump Starter, USB-USB-C cable, smart clips
Specification:
| | |
| --- | --- |
| Manufacturer | Baseus |
| Name | Powerbank / Starter Baseus Super Energy PRO Car Jump Starter, 1600A, USB (black) |
| Model | CGNL070001 |
| Battery capacity | 16000 mAh/ 59.2 Wh |
| Output capacity | 10500 mAh (5V = 6A) |
| Energy conversion rate | 75% |
| Input | Type-C: 5V/3A; 9V/3A; 15V/3A; 20V/3.25A 65W max |
| Outputs | USB1: 5V/3A; USB2: 5V/3 A; USB-C: 20V/3.26A; 15V/3A; 12V/3A; 9V/3A |
| Total output power | USB-1+USB-2: 5V/3A; USB-1+USB-Type-C 15W+65W |
| Direct current | 12Vdc |
| Starting current | 800A |
| Maximum current | 1600A |