BlitzWolf BW-LT40 LED ceiling lamp with remote control
Ensure optimal lighting in your chosen room. The Blitzwolf BW-LT40 LED ceiling lamp generates eye-friendly light and allows you to adjust its parameters such as brightness (up to 2200lm) and color temperature (3000K / 4500K / 6500K). It also offers a special Night Light mode. At the same time, the product is very easy to install and waterproof at IP54 level. It also comes with a practical remote control.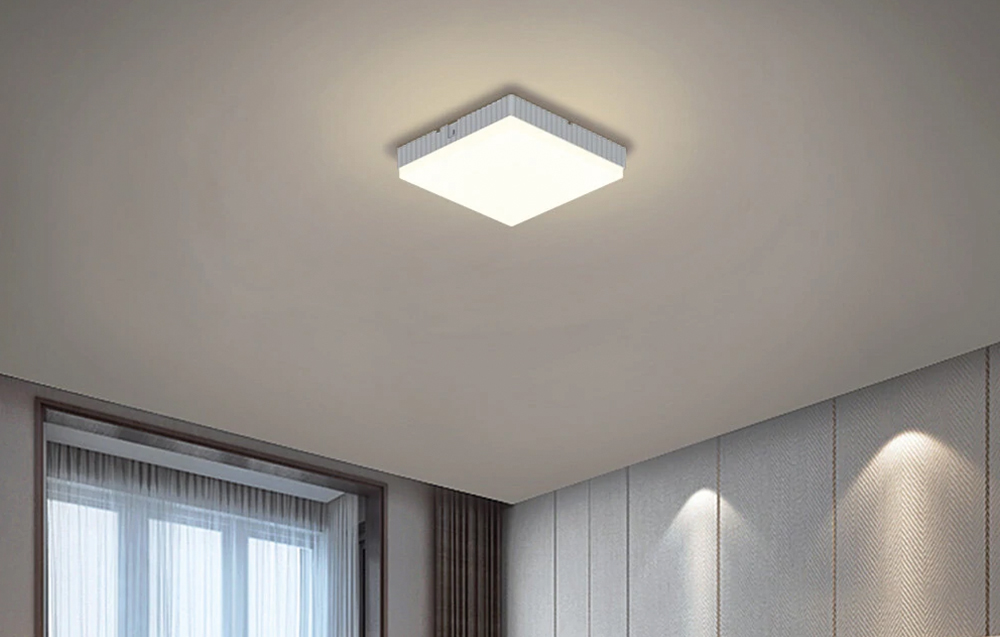 The light you need
Customize the lighting to suit your needs or the occasion. The BW-LT40 lamp allows you to adjust the brightness of the light up to as much as 2200lm and its color temperature in the range of 3000K / 4500K / 6500K. This makes it great for almost any situation! Bright, cool lighting is ideal for work or study - it promotes concentration. On the other hand, warm, dim light will help you relax after a long, tiring day - it's the perfect option for an evening with your favorite TV series!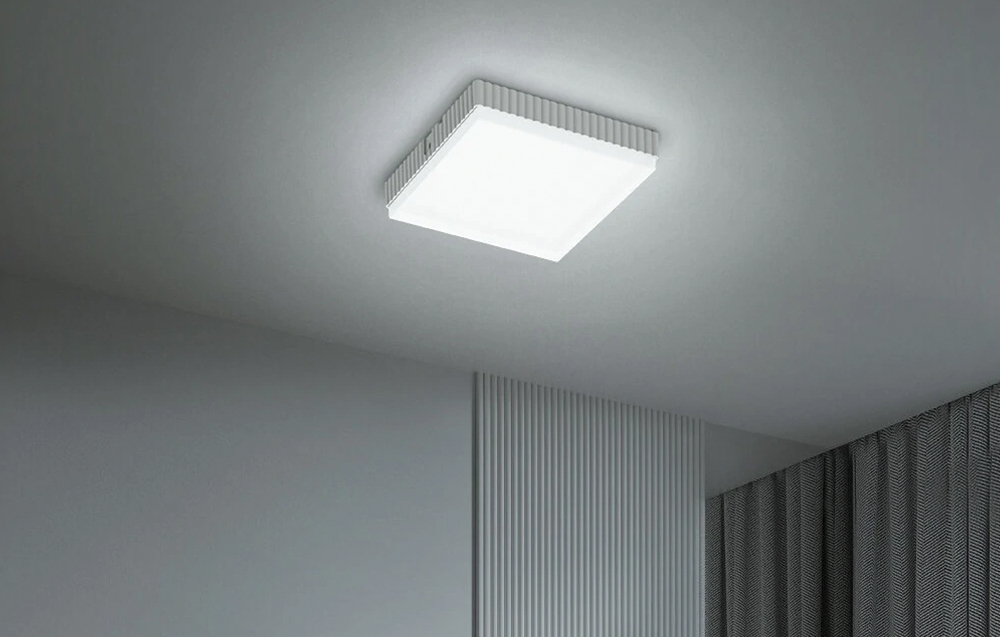 Sleep well
Don't like falling asleep with the light off? Or maybe your child is not fond of darkness? The BW-LT40 lamp will certainly come in handy for you! The device offers a special Night Light mode, which provides gentle illumination with a brightness of 5% - perfect for nighttime. Also noteworthy is the timer function, thanks to which the light goes off after about 30 seconds after pressing the button - so you can peacefully go to bed without worrying about tripping over something or hitting something in the dark.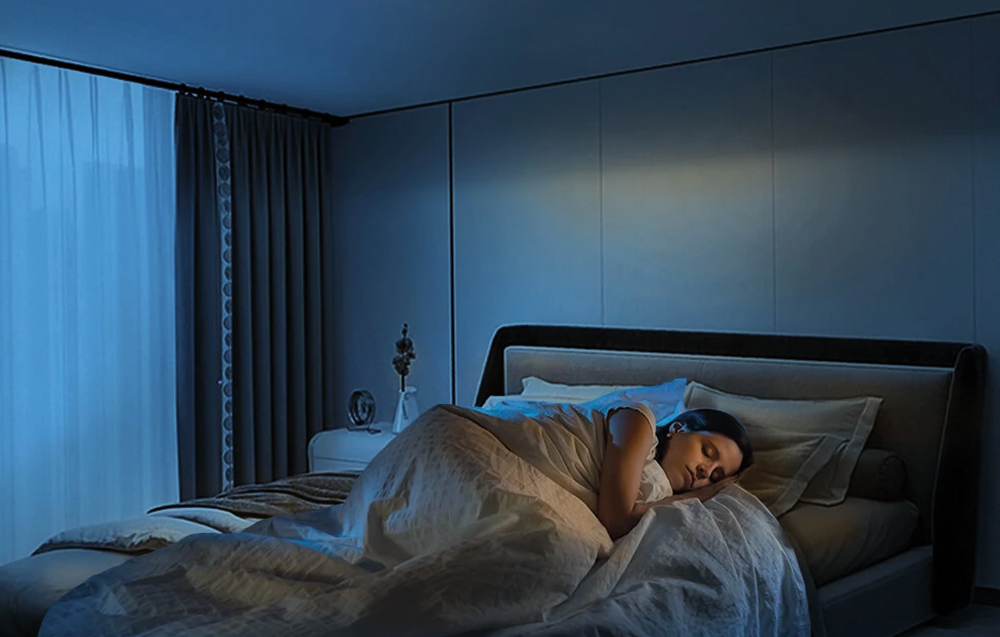 Remote control
Enjoy more convenient operation of the lamp. The set includes a practical remote control that provides quick access to its most important functions. With its help, for example, you can turn the light on or off, adjust its brightness and color temperature, activate Night Light mode or activate the 30-second timer. What's more, the lamp remembers the last used settings - when you start it up again, it will automatically restore them.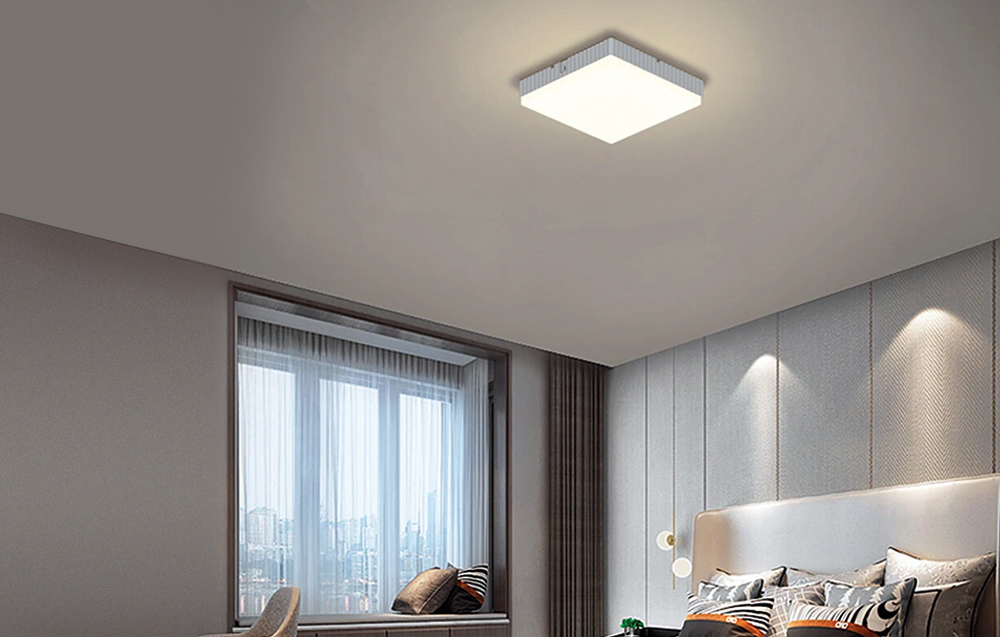 Easy to install, waterproof, stylish
The BW-LT40 lamp is also distinguished by its IP54 waterproof rating. Thanks to this, you can mount it anywhere without any worries - for example, in the bedroom, living room, hallway, bathroom and even on the balcony. It is not intimidated by drops of water or moisture! At the same time, the device is very simple to install - you will easily cope with it. What's more, the lamp draws attention with its square, modern design - it will perfectly complement almost any arrangement.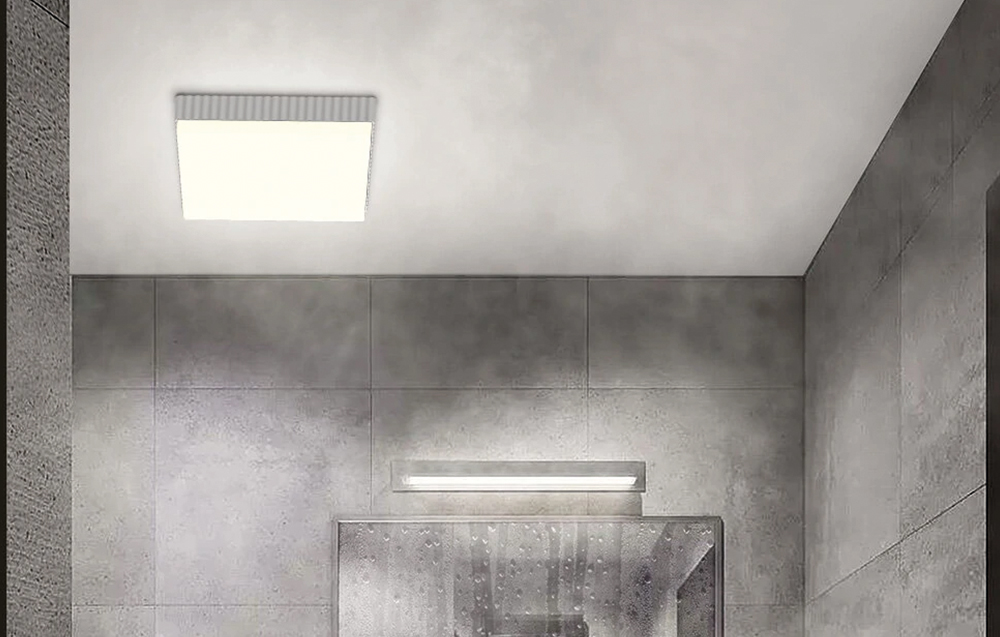 In the box
Lamp
Remote control
Mounting kit
User manual
Specification
| | |
| --- | --- |
| Brand | Blitzwolf |
| Model | BW-LT40 |
| Power | 24W |
| Input voltage | AC 85-265V |
| Color temperature | 3000K / 4500K / 6500K |
| Brightness | 2200 lm max. |
| CRI | > 80 |
| Number of LED beads | 40 (white light + warm light) |
| LED bead model | 2835 |
| Material | ABS + PP |
| Material (PCB) | Aluminum substrate |
| Water resistance | IP54 |
| Weight | 480g |
| Dimensions | 23x23x4cm |