UGREEN CD250 AC Charger
Now you can charge your devices of choice even faster. Equipped with a USB-C port, the UGREEN CD250 charger supports fast charging with up to 25W of power and features wide compatibility. It's extremely compact and portable. It also ensures safe use. It also includes a 2-meter USB-C to USB-C cable.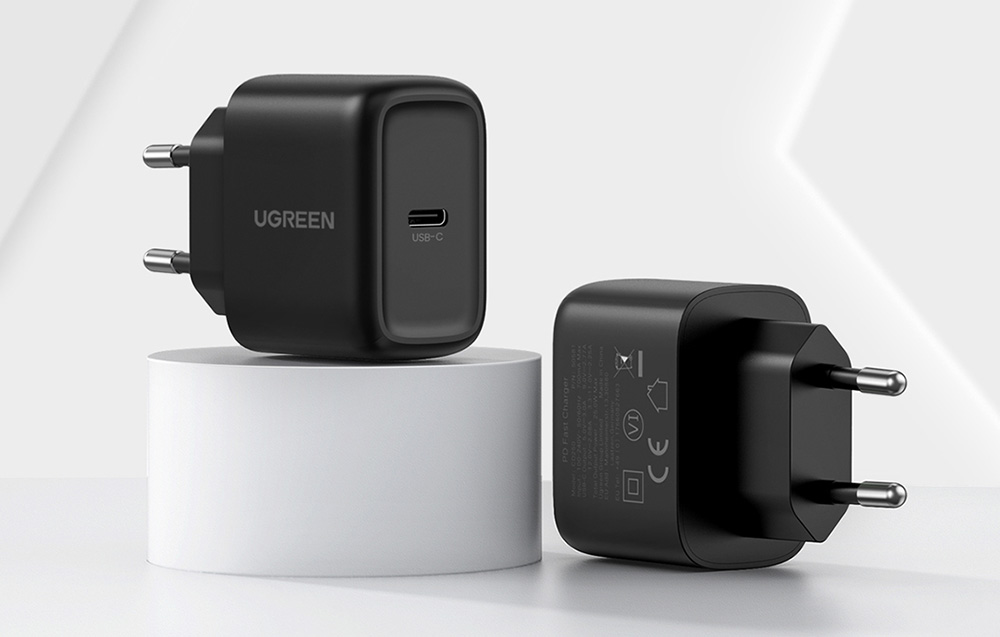 Fast charging for your devices
Fast charge your devices in no time with the CD250 charger. It supports several fast-charging protocols, such as PPS, PD3.0 and QC4.0 and can power your devices up to 25W. What does this mean in practice? To fully charge the Samsung Galaxy S21 Ultra, about 63 minutes is enough!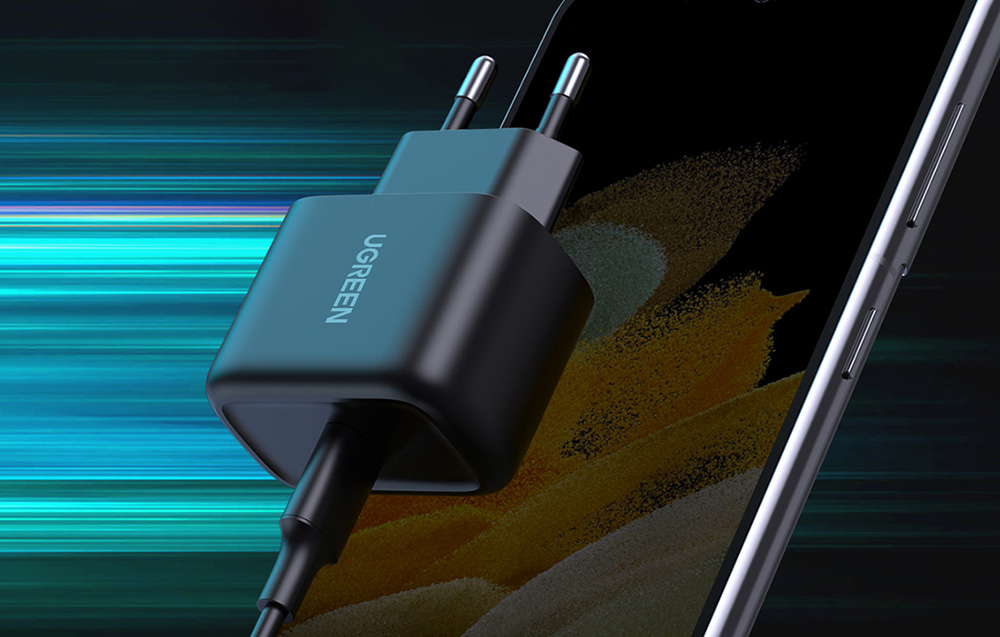 Wide compatibility
Charge your devices with almost no limitations. The CD250 charger is compatible with most popular smartphones and tablets. For example, you can use it to charge Samsung S20, Xiaomi Redmi Note 10 and iPhone 13.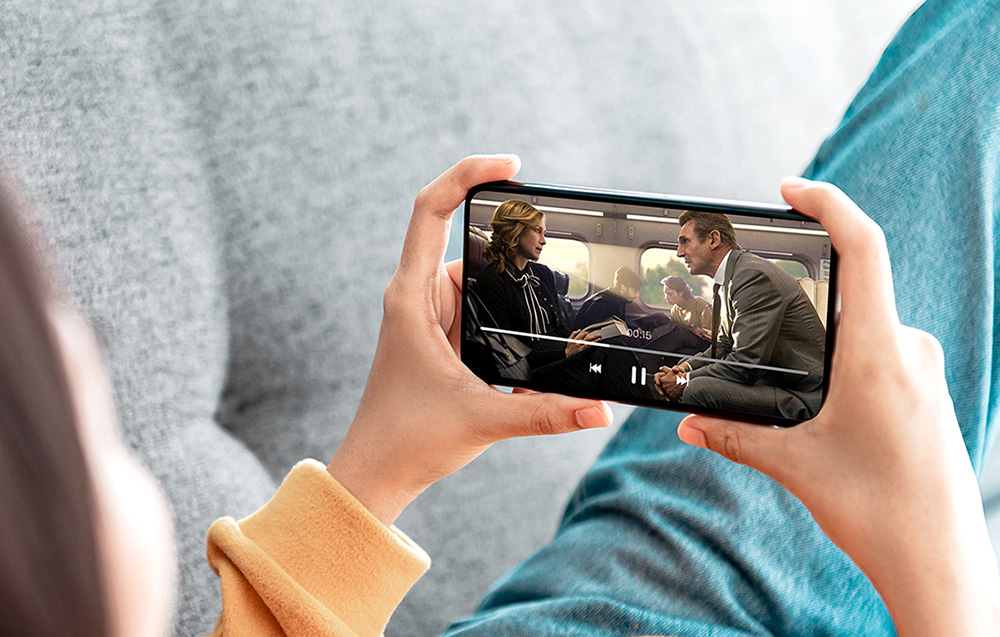 You can always have it on hand
Enjoy the benefits of fast charging wherever you go. The charger is incredibly lightweight and compact - it fits easily into your backpack or purse. So you can take it to work, to university or on vacation without a problem!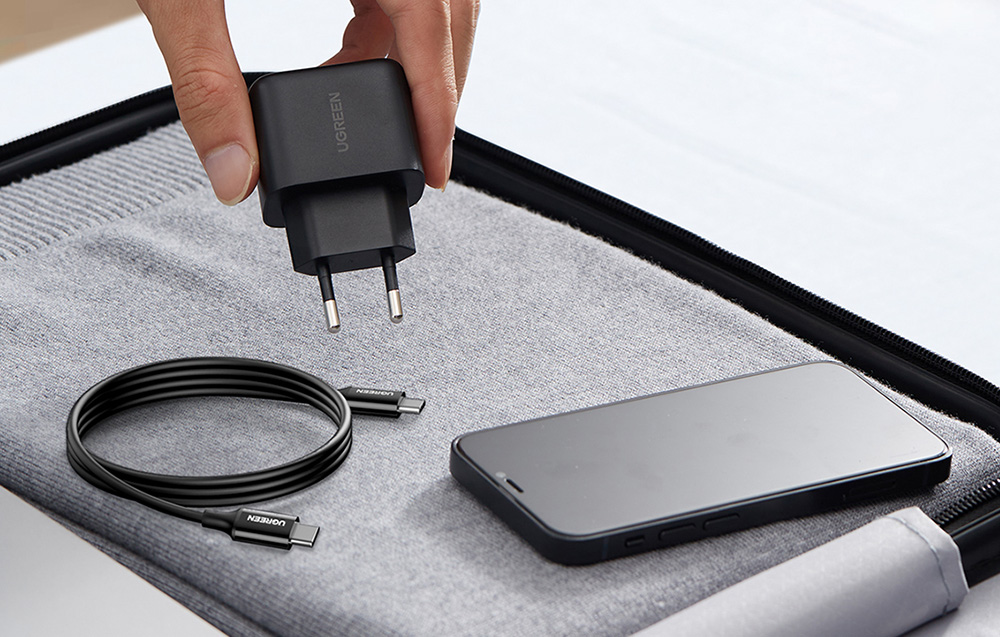 Safety of use
With UGREEN, you can charge your devices without worry. The CD250 is equipped with an intelligent chip that is responsible for reliable protection against short circuit, overvoltage, overheating and overcurrent. It ensures the safety of both the charger and the equipment connected to it.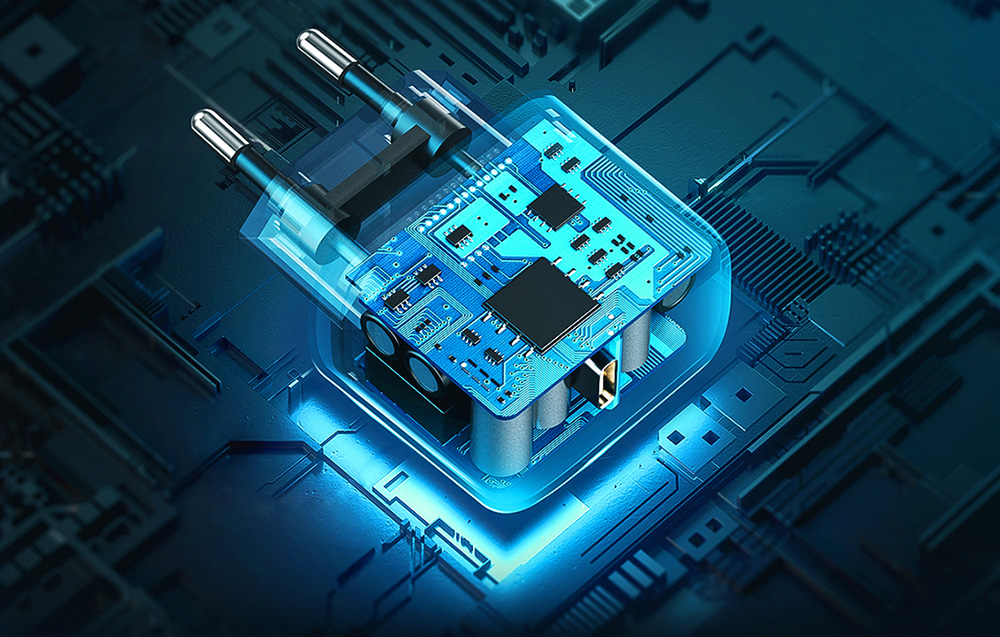 2-meter cable included
The kit also includes a 2-meter USB-C to USB-C fast charging cable. With its help, you can conveniently connect selected devices to the charger and bring out its full potential! It will be perfect not only at home, but also, for example, while traveling.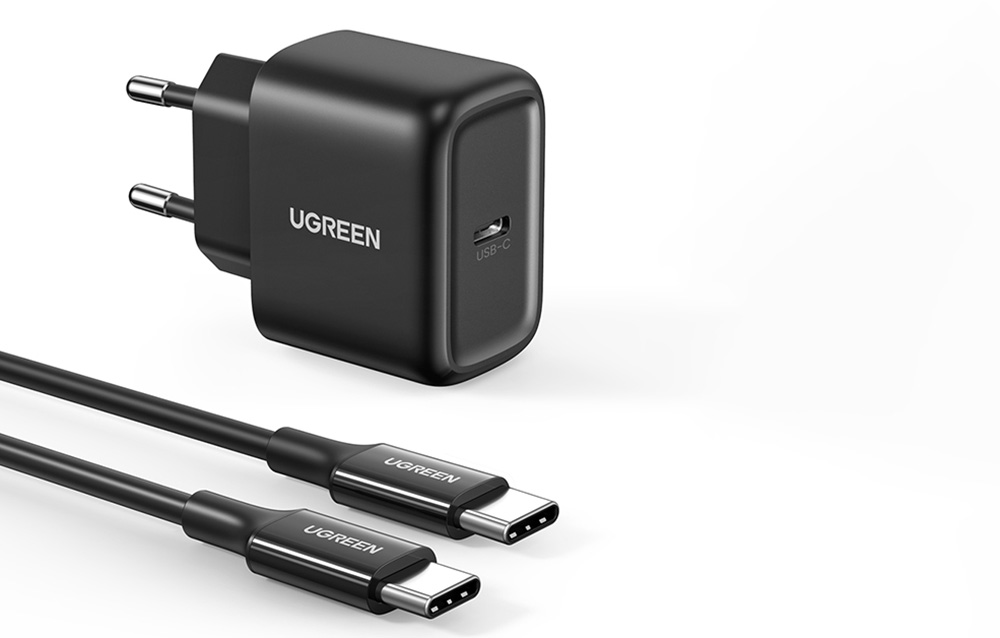 Specification
| | |
| --- | --- |
| Brand | UGREEN |
| Model | CD250 |
| Power | Up to 25W |
| Interface | USB-C |
| Input | 100-240V ~ 50 / 60Hz 700mA max. |
| Output | 5V / 3A, 9V / 2.77A, 12V / 2.08A, PPS: 3.3 ~ 11V / 2.25A |
| Compatibility | PD3.0 (PD2.0), QC4.0 + (QC4.0 / QC3.0 / QC2.0), FCP, AFC, PPS |
| Dimensions | 35x46x29cm |
| Cable length | 2m |
| Cable type | USB-C to USB-C |