USB-C to USB-C and 3.5mm jack adapter
The CM231 adapter serves devices that are equipped with a USB-C port but do not have a 3.5mm mini jack input. The functional accessory allows you to connect both a USB type C cable and headphones with a traditional jack plug to your tablet or phone. In an instant, you can charge your device and play your favorite songs on your headphones at the same time. The adapter also supports fast charging system.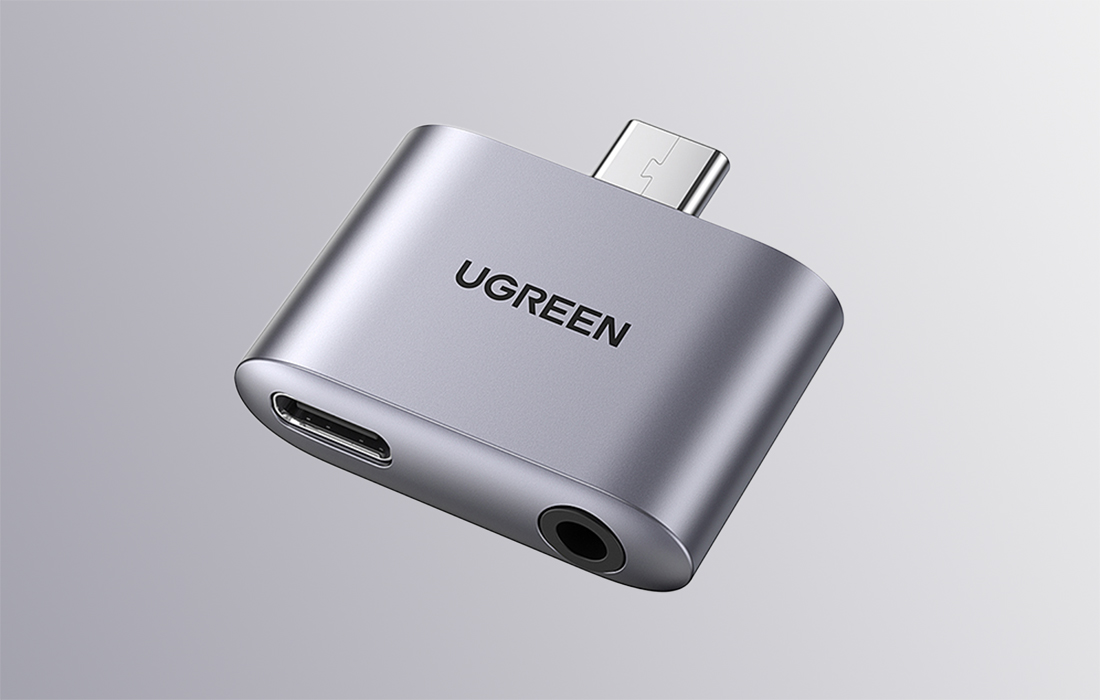 High-resolution audio
The built-in array of innovative systems is responsible for the high quality sound you receive. With the accessory, you can rediscover the songs that put everyone in a good mood and enjoy crystal clear, properly accented sound. What's more, the DAC chip ensures seamless transmission, so you can forget about annoying noises and interruption of the audio signal.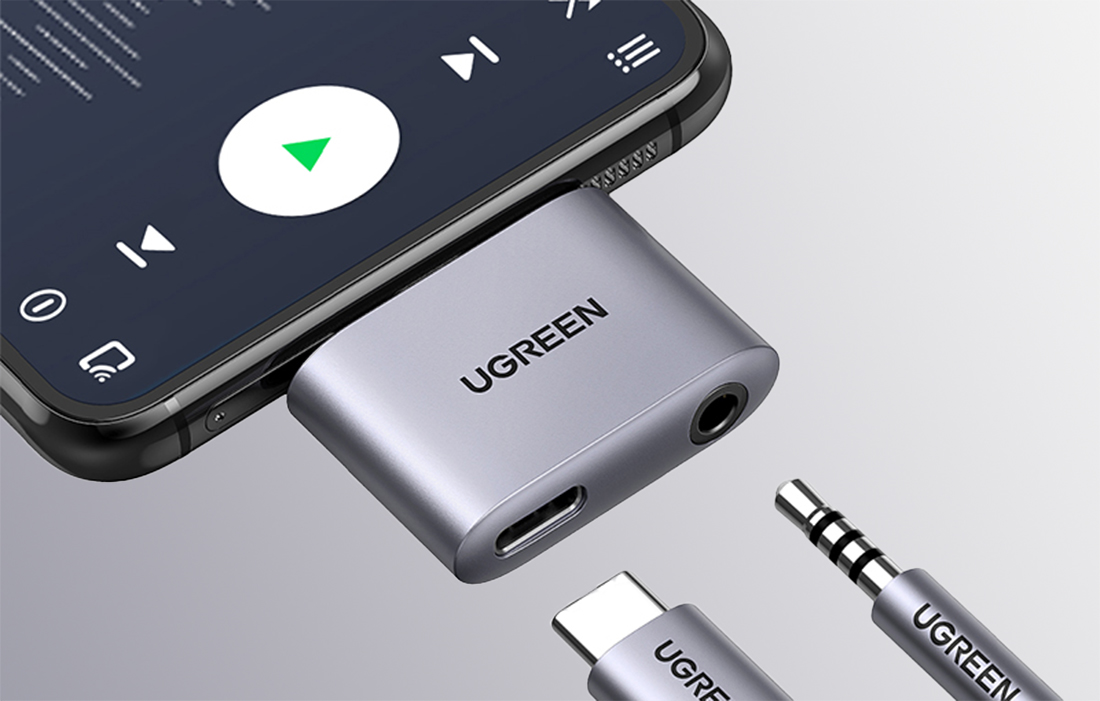 Modern charging technologies
The Ugreen adapter is compatible with most common equipment with a 3.5mm audio connector, making everyday use much easier. Be sure to try it out in conjunction with speakers, a microphone, or even a stereo placed in your car. In addition, CM231 also supports fast charging PD 3.0 15V / 2A, QC 3.0 9V / 2A and QC 3.0 5V / 2A while playing games or watching movies.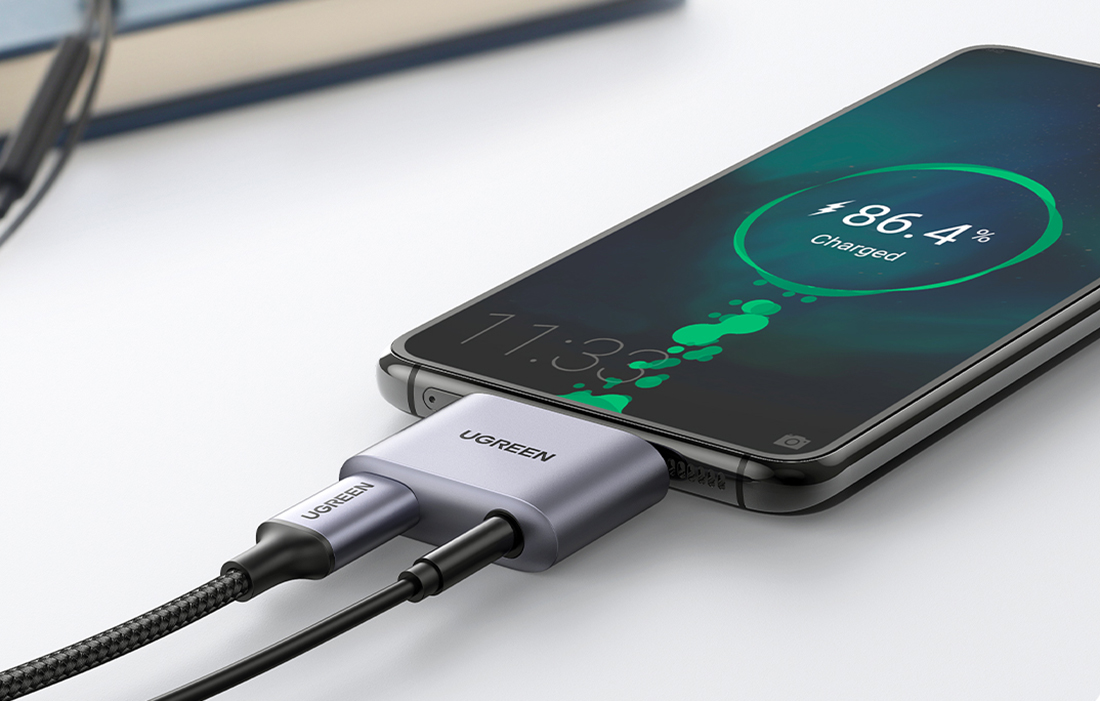 Solid performance
The use of extremely durable materials together with attention to detail is a successful combination that is a guarantee of long life. Through the use of a strong plastic cover, it is not only possible to achieve an uninterrupted and stable transmission, but also a secure protection of the cable for many years. Light weight and compact size allow you to transport it in your backpack or laptop bag without any problems.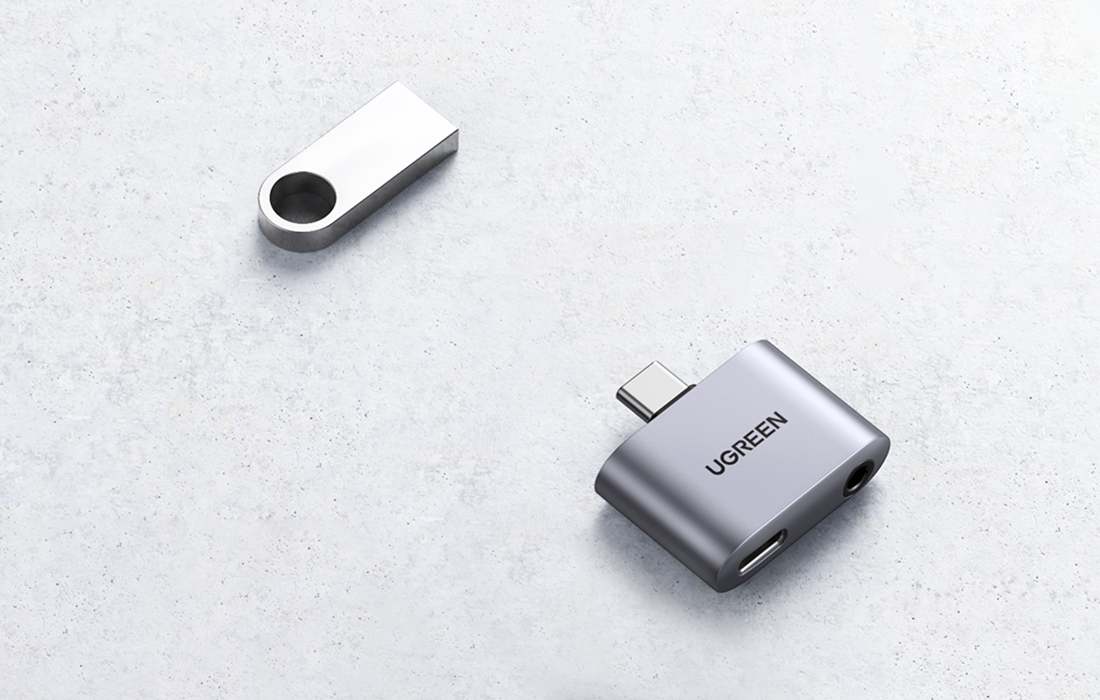 Lots of possibilities
The practical adapter is sure to come in handy in a variety of situations. If you want to quickly create a party mood during a get-together with friends, just plug your speaker into it. You can use it for your next remote lectures or online course. It will also come in handy during dynamic gameplay to communicate freely with the rest of the players and warn each other of the incoming enemy.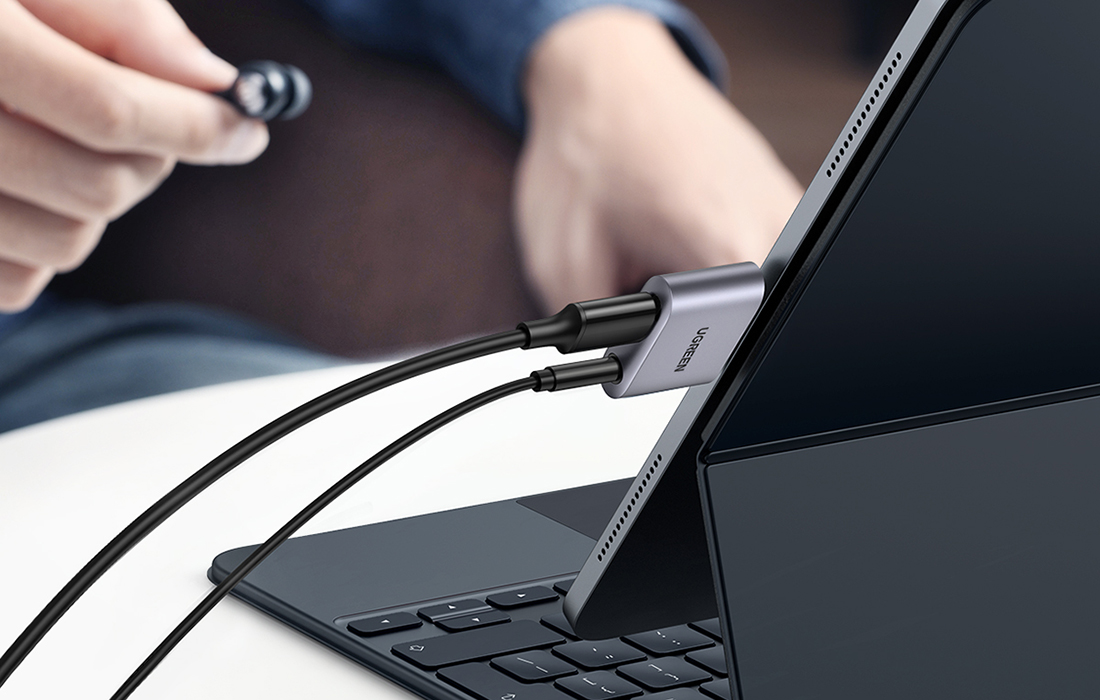 Wide compatibility
The adapter is compatible with most popular devices. It easily works with smartphones such as Samsung Galaxy, Google Pixel, Sony, Huawei and Xiaomi, for example. You can also connect it to your iPad. Plug&Play system makes it easy to use and avoids complicated configuration.

Specification
| | |
| --- | --- |
| Brand | Ugreen |
| Model | CM231 |
| Chip | DAC |
| Input | USB-C |
| Audio input | 3.5mm |
| Power port | USB-C, supports PD and QC |
| Dimensions | 35.2x32.8mm |