Baseus Bipow Pro 20,000 mAh, 2xUSB, USB-C, 22.5W powerbank
You no longer have to worry that your devices will run out of power when you least expect it. Powerbank Baseus Bipow Pro will charge them in no time! The product is lightweight and compact enough to accompany you almost anywhere, and with 3 available output ports (2x USB, 1x USB-C), it allows you to power up to 3 equipment at the same time. It also supports fast charging. The powerbank is distinguished by its 20,000 mAh capacity and has a practical built-in display.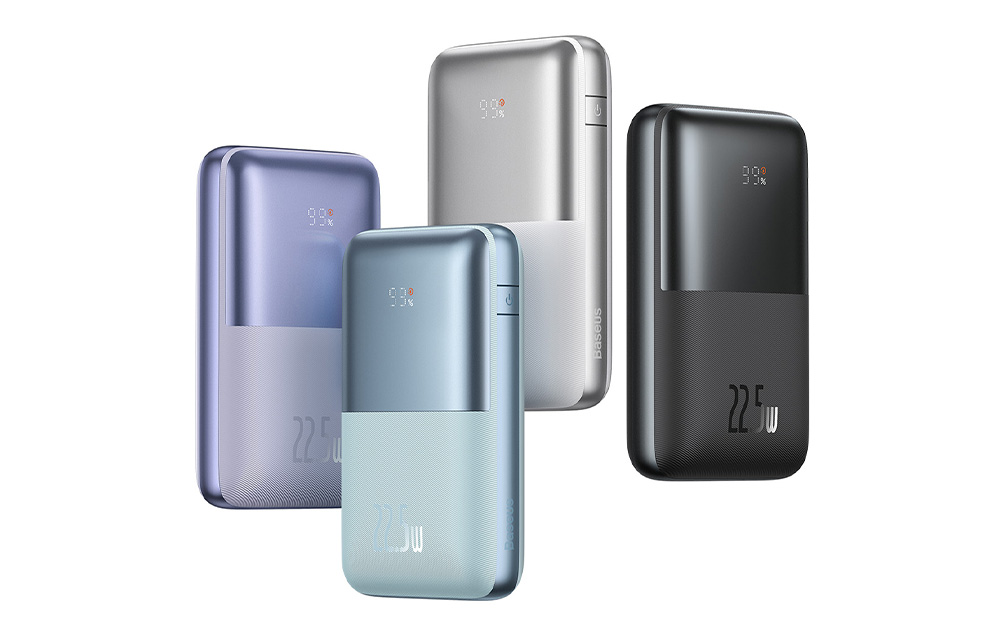 Fast charging
No more prolonged waiting for your devices to be ready for use again. The powerbank provides 22.5W fast charging and supports standards such as SCP, PD, QC, FCP and AFC. As a result, it can restore power to smartphones and tablets from well-known brands in a short time. The Baseus Bipow also supports PD 20 W fast charging, which will work well for the iPhone 8-13 series.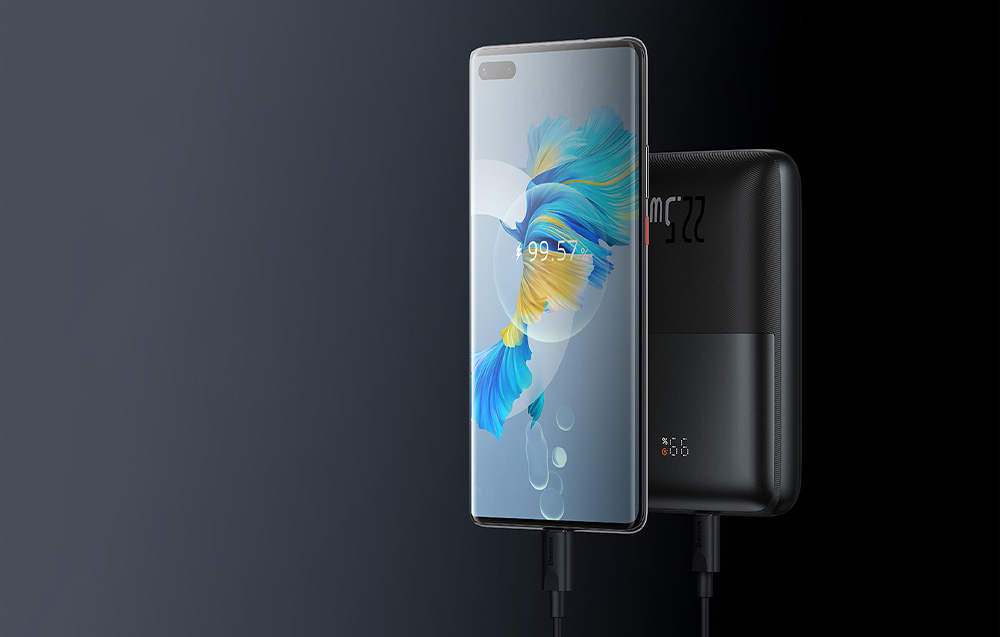 Capacity of 20,000 mAh
The powerbank stands out with a capacity of as much as 20,000 mAh and is equipped with specially designed high-density cells that give it an impressive lifespan. What does this mean in practice? With its help, for example, you can charge an iPhone 13 about 4 times, an iPhone 12 about 5 times, a Huawei Mate 40 about 3 times, and an iPhone 8 up to 6.5 times. Forget about having to charge the powerbank after every use!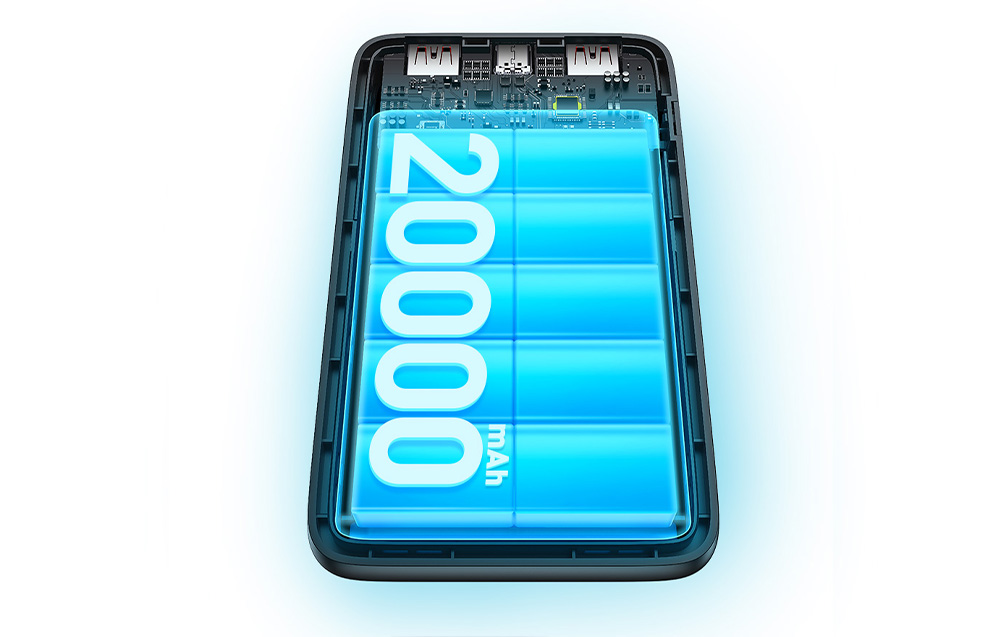 Charge up to 3 devices simultaneously
Now you only need one device to charge up to 3 devices at the same time. The Baseus Bipow Pro model is equipped with 3 output ports - USB1, USB2 and USB-C. So you can restore power to your smartphone, tablet and headphones at the same time, or share the powerbank with a friend who also needs to charge his phone. The possibilities are truly vast!
Safety of use
Enjoy not only fast, but also safe charging of your devices. Among other things, the Baseus Bipow Pro powerbank complies with CE and RoHS standards, as confirmed by the relevant certificates. The product also has built-in smart NTC sensors, which are responsible for maintaining the temperature at the optimal level. The device has also been protected against overvoltage, short circuit and more.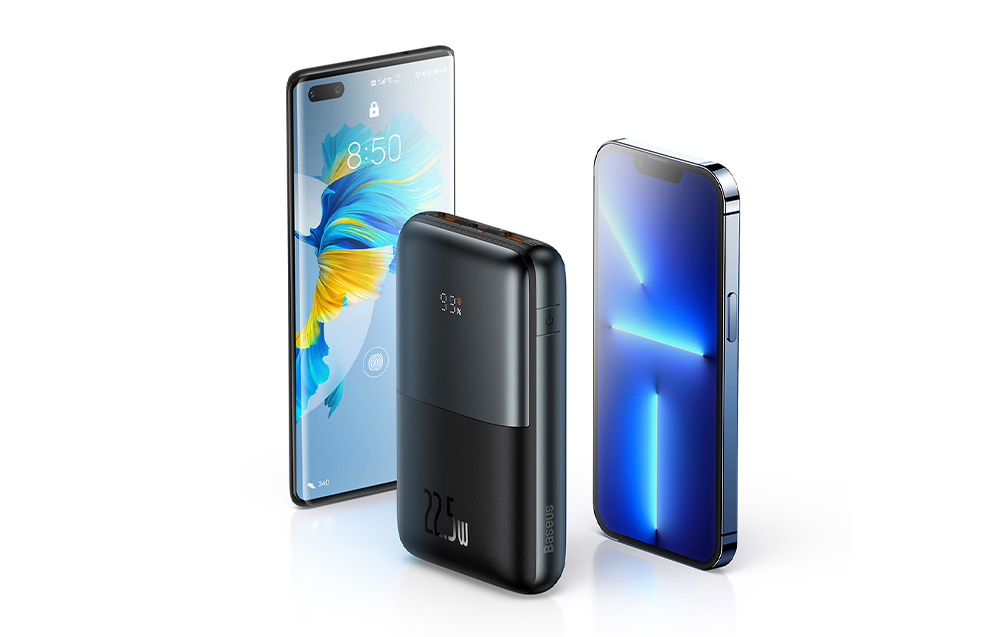 Compact size
Forget about large, heavy and bulky powerbanks. The Baseus Bipow Pro model easily fits in your hand and is extremely lightweight. It will be perfect for traveling - it will not take up much space in your backpack or handbag. What's more, the product meets IATA standards, so you can carry it with you even on a plane. Now you can conveniently charge your devices wherever you go!
Thoughtful design
The Baseus Bipow Pro powerbank is not only extremely functional, but also looks really good. The galvanized edges give it a stylish touch, and the distinctive texture makes it extremely pleasant to the touch. The device is also distinguished by its elegant shine. The powerbank is also equipped with a digital display, which will provide you with information about the current level of battery charge.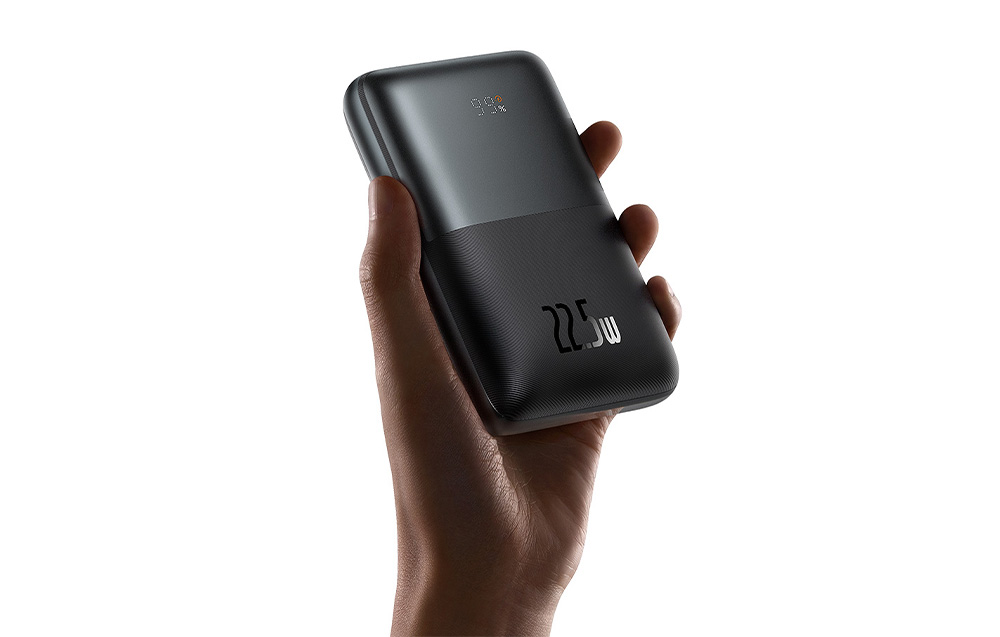 In the box
Specification
Brand
Baseus
Name
Powerbank Baseus Bipow Pro 20000mAh, 2xUSB, USB-C, 22.5W
Model
PPBD030001
Color
Black
Capacity
20,000mAh / 3.8V / 76Wh
Rated capacity
12,000mAh (5V-3A)
Energy conversion factor
≥75%
USB-C input
5V-3A;
9V-2A;
USB-C output
5V-3A;
9V-2.22A;
12V-1.5A;
USB1 / USB2 output
4.5V-5A (SCP);
5V-4.5A (SCP);
5V-3A;
9V-2A;
12V-1.5A;
Total output current
5V-3A
Material
ABS + PC
Battery
Polymer lithium battery
Weight
Approx. 340g
Dimensions
126.7x75.4x32mm