Superfire CL01 headlamp flashlight
The practical Superfire CL01 head flashlight provides steady illumination for a wide variety of activities. You can wear it on an adjustable headband or mount it on a baseball cap. Extremely lightweight, it won't weigh down your head and provides up to 12.5 hours of operation, and with 6 LEDs and 10 COBs, it generates bright, stable light. The CL01 also allows you to adjust the angle of the lamp and offers 6 modes of operation.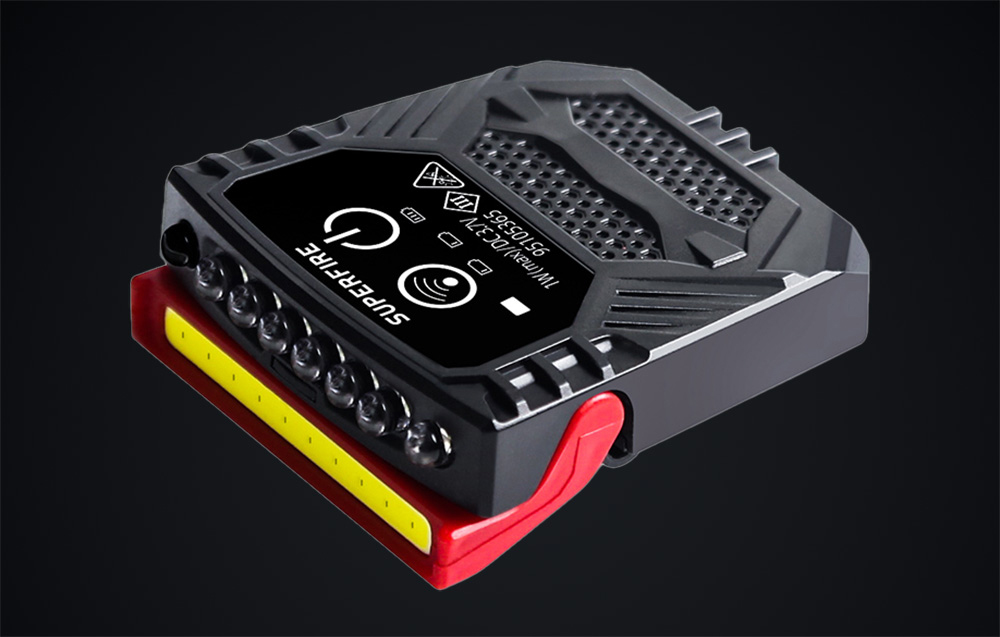 A reliable source of light
The Superfire CL01 headlamp has 6 LEDs and 10 COB LEDs, so it provides even illumination with a brightness of 60 lm and a range of 24 m. What's more, you can use up to 7 modes and adjust the type of illumination to your specific situation. At your disposal are LED Strong, LED Low, COB Strong, COB Low, as well as LED+COB Strong and LED+COB Low modes.
Ergonomic design
Carry the flashlight the way you like! You can use a special plate and mount the device on a headband (accessories included) or attach the product to your baseball cap. You can also adjust the flashlight's angle of 180° to precisely illuminate your desired object.
Powerful power supply and motion sensor
What sets the Superfire CL01 flashlight apart is certainly its long operating time. The device can run for about 12.5 h on a single charge, and it takes about 2.5 h to renew its energy. The motion sensor is also a plus - a hand gesture is enough to turn the flashlight on and off. Its working range is 15 cm.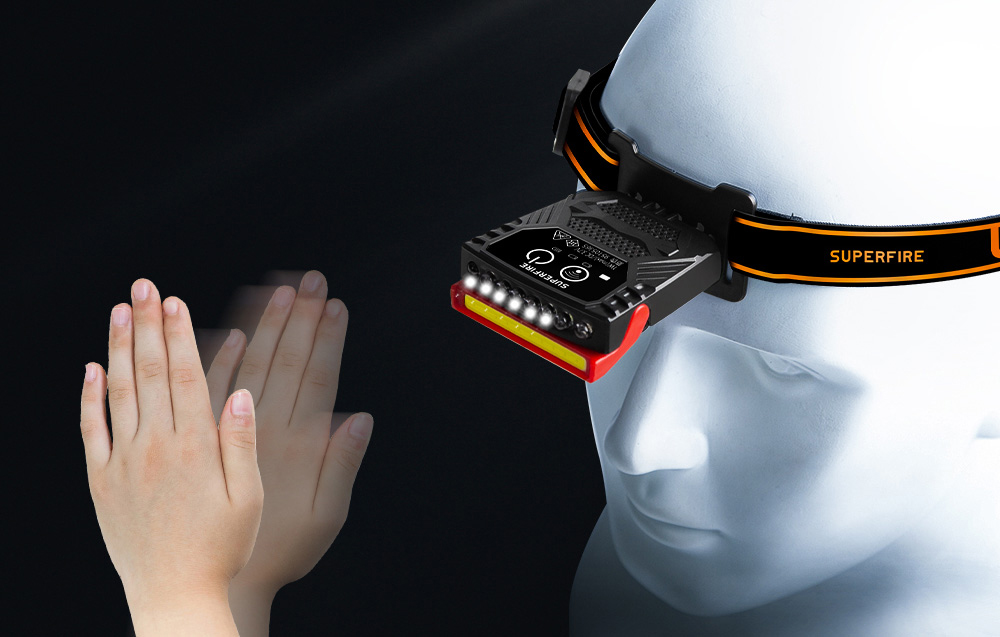 Included
Superfire CL01 head flashlight x1
Headband x1
Mounting plate x1
Charging cable x1
User manual x1
Specification:
| | |
| --- | --- |
| Manufacturer | Superfire |
| Model | CL01 |
| Brightness | 60 lm |
| Range | 24 m |
| Diode type | LED+COB |
| Working time | Approx. 12.5 h |
| Charging time | Approx. 2.5 h |
| Power supply | Battery |
| Battery capacity | 1000 mAh |
| Power | 1 W |
| Waterproof | None |
| Drop resistance | 1 m |
| Dimensions | 65 x 60 x 25 mm |
| Weight | 67 g |
| Lighting modes | LED Strong, LED Low, COB Strong, COB Low, LED+COB Strong, LED+COB Low |
| Additional features | Motion sensor |