Baseus Traction 3-in-1 USB-C Cable USB-C / Lightning / Micro 100W 1.7m (green)
Choose CAQY000006 and enjoy the convenience of use. The Baseus cable allows you to charge 3 devices simultaneously thanks to its micro USB, Lightning and USB-C ports. In addition, it is housed in an organizer for convenient storage. It also supports the PD 100 W fast charging protocol, which allows you to renew your device's energy up to 3 times faster. It is also distinguished by its durable design and 360° rotation function.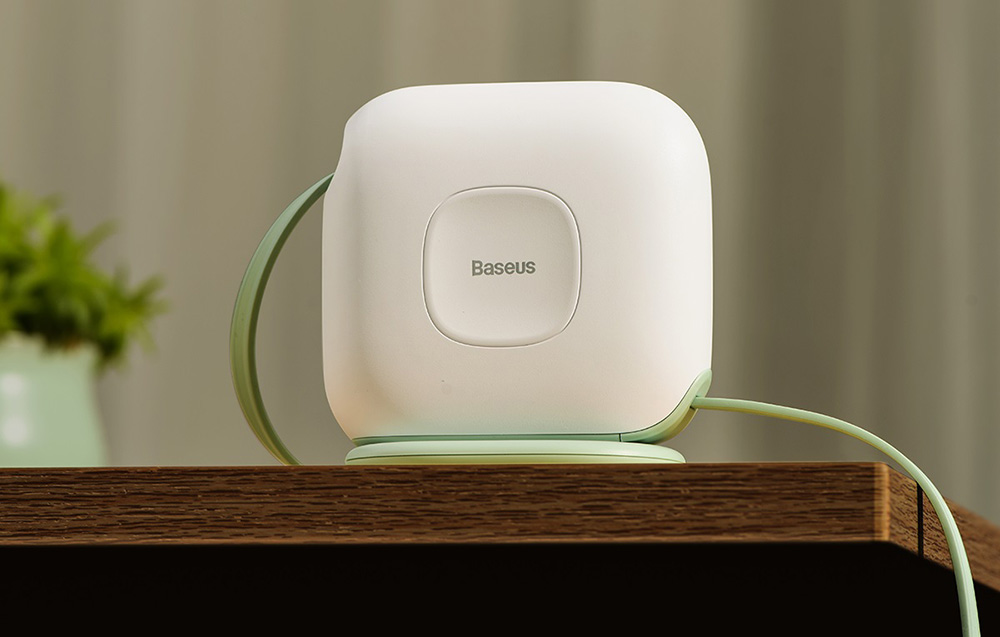 Instantly charge your equipment
You no longer have to wait indefinitely for your device to charge! The Baseus cable has 3 ports, so you'll renew the power of several devices at once. The Lightning port (20 watts) will allow you to charge an iPhone 8-13, while the USB-C (100 watts) will charge devices from Apple, Huawei, Xiaomi, Samsung, etc. Meanwhile, you'll charge a powerbank, speaker or fan using the micro USB port. What's more, with the PD 100 W, you'll charge a 2019 MacBook Pro in about 2 h and an iPhone 13 Pro Max in about 1.5 h.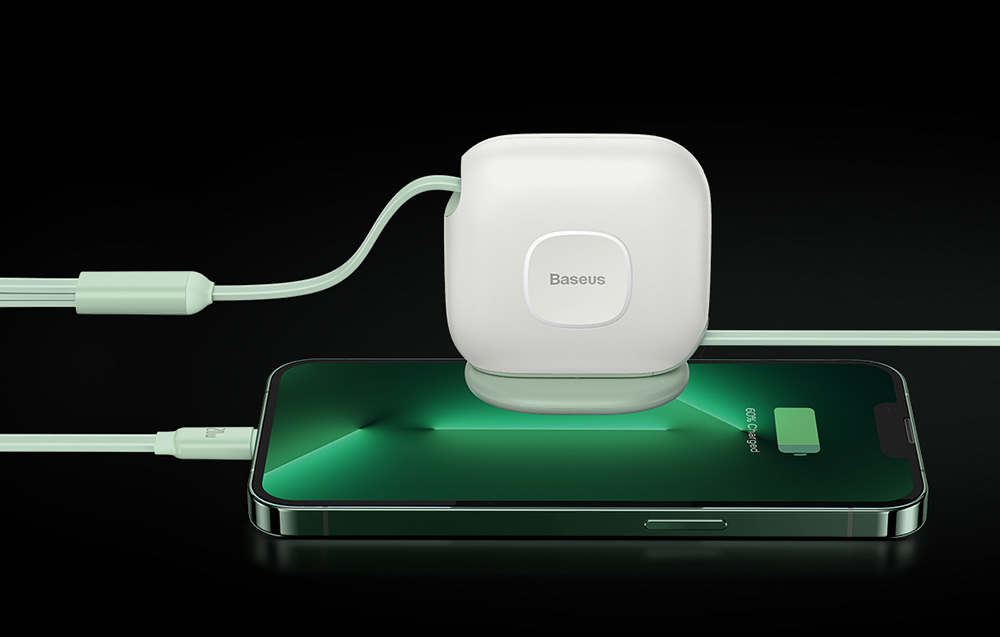 Convenient storage
The cable is adjustable in length, so you can customize it to your needs. In addition, the improved design with a double turbine is responsible for the smooth operation of the product and the durability of the mechanism. This solution keeps things tidy and makes storage easy.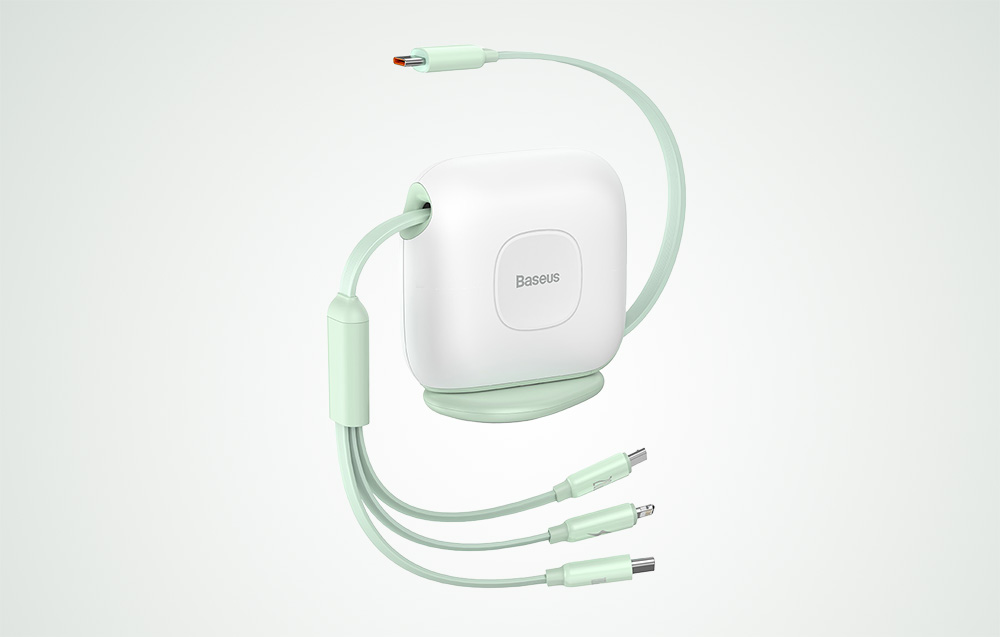 Even more possibilities
This is not the end of the advantages of the Baseus cable. Thanks to the 3M sticker, you can attach the cable to your desk top, nightstand, or in the place of your choice in the car. This way you can always have it with you and repeatedly change its position. In addition, the organizer rotates 360° for even more convenient use.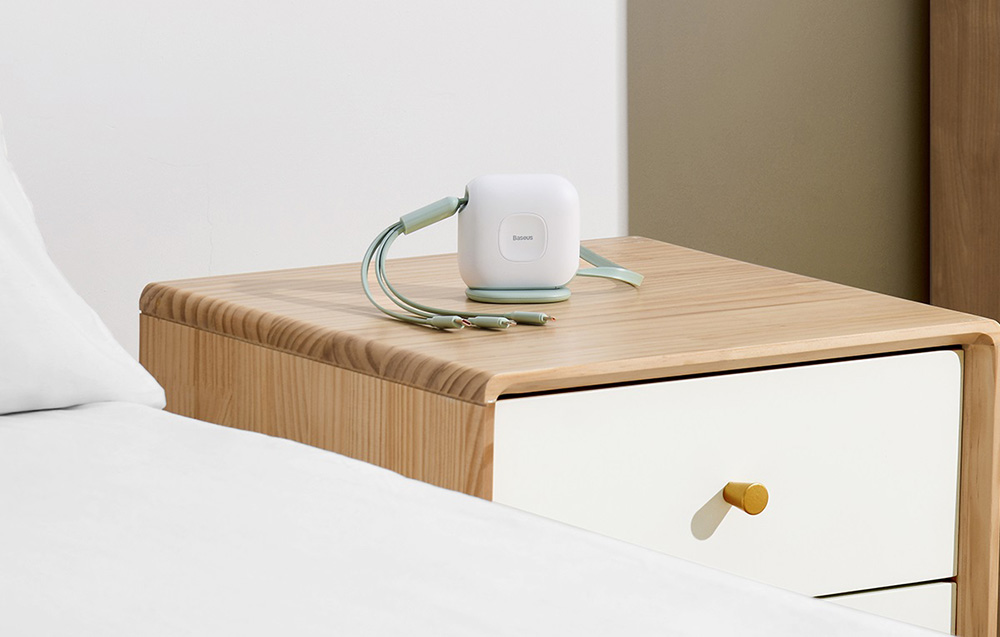 Durable
Thanks to its well-thought-out and durable design, the Baseus cable will serve you for a long time. It is made of TPE plastic and has passed numerous tests, so it is resistant to bending, pulling, and high and low temperatures. In addition, the reinforced copper wires are responsible for fast and safe charging.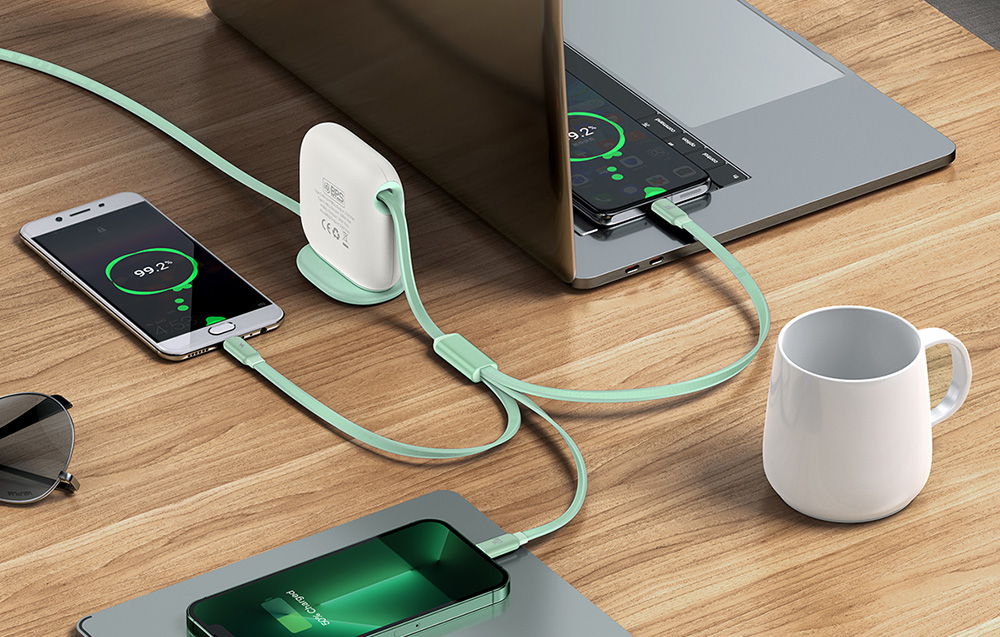 Specification:
| | |
| --- | --- |
| Manufacturer | Baseus |
| Model | CAQY000006 |
| Color | green |
| Material | TPE+ABS+PC |
| Weight | approximately 135 g |
| Power | USB-C/100W; iP/20W; micro USB/10W; micro USB+iP+USB-C (5V / 3.5 A) |
| Input port | USB-C |
| Output ports | micro USB, iP, USB-C |
| Length | 1.7 m |