Baseus Flash Series 2 3-in-1 USB cable, USB-C + micro USB + Lightning, 100W, 1.5m (blue).
Charge multiple devices simultaneously with this product from Baseus. The cable supports 100W fast charging and uses Power Split technology for safe use. It also stands out for its wide compatibility and solid workmanship.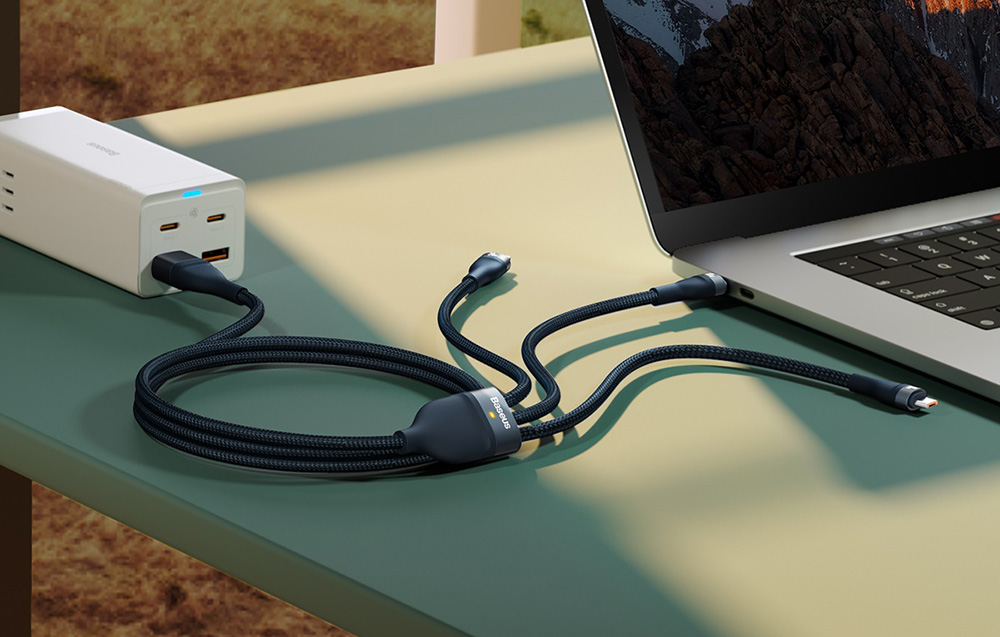 Charge 3 devices simultaneously
The Lightning port (20 W) will help charge, for example, iPhone 13, USB-C (100 W) smartphones from Huawei, Xiaomi and laptops and tablets. And the micro USB port (18 W) will make it easier to charge OPPO smartphones, for example.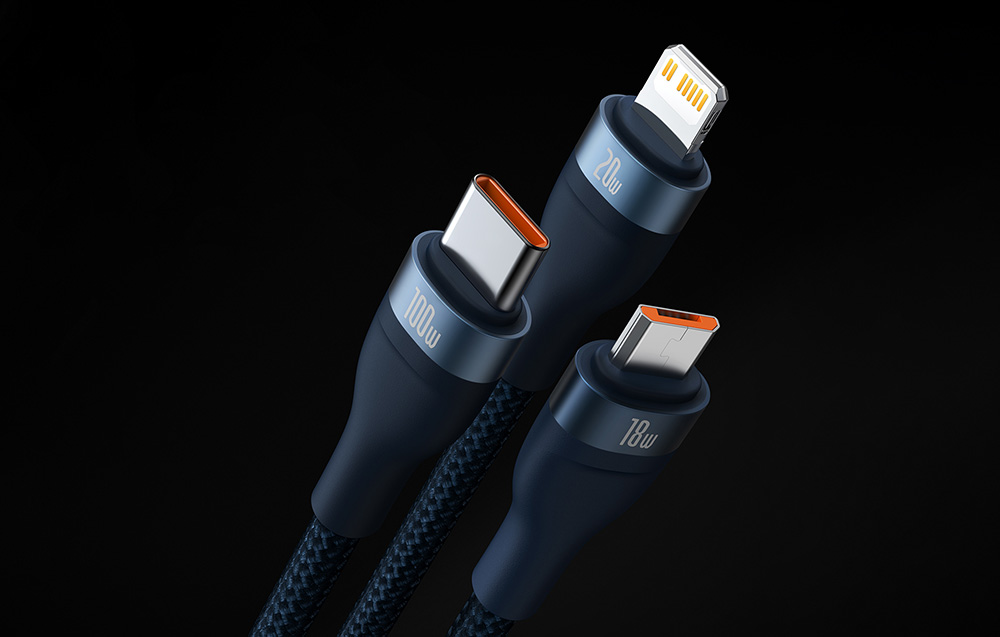 Instant charging
You no longer have to wait indefinitely for your device to charge. The cable allows you to charge your equipment quickly and safely. With its help you will renew the power of your MacBook Pro 2019 in about 2 h, and your iPhone 13 Pro Max to 60% in about 30 min. Thanks to Power Split technology, the power is evenly delivered to the individual equipment, guaranteeing safe charging.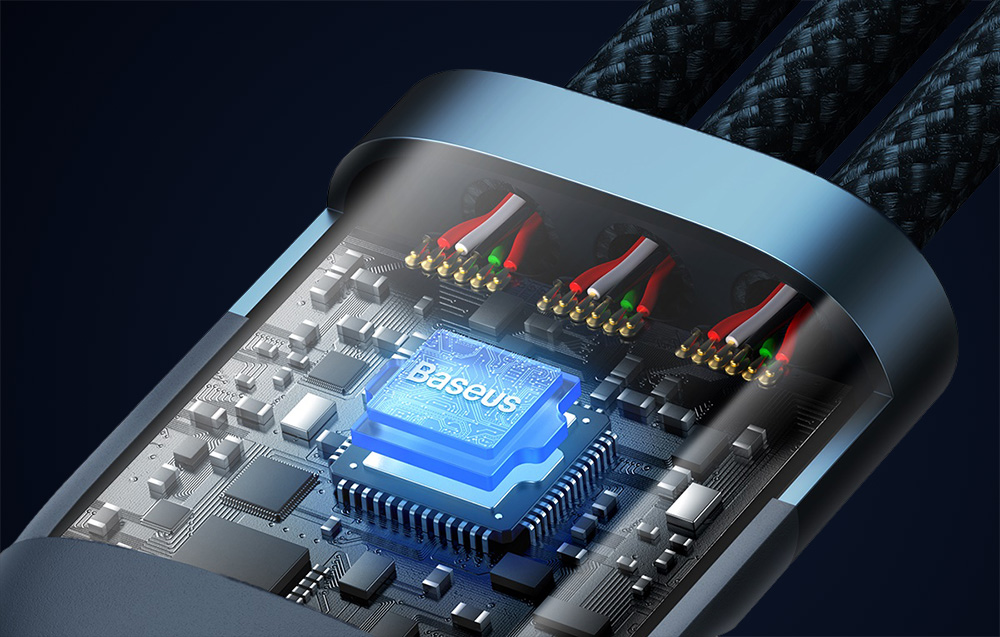 Thoughtful design
The cable is equipped with an indicator, which in orange indicates fast charging and in blue indicates standard charging. So you can quickly check the charging status. Solid workmanship and overheat protection ensure safe charging. In addition, the nylon braid and reinforced tip protect the cable from damage. In addition, the included Velcro makes storage easy.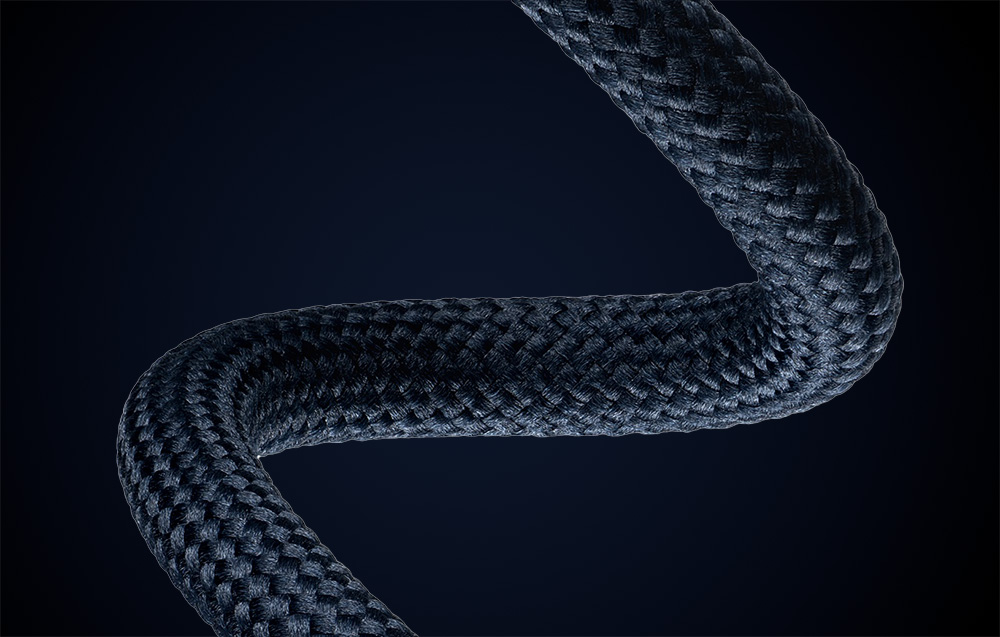 Wide compatibility
Worried that the Baseus cable will not be compatible with your equipment? Don't be! The cable will help you charge your laptop, tablet, smartphone or gaming console. Enjoy the freedom of use that Baseus offers.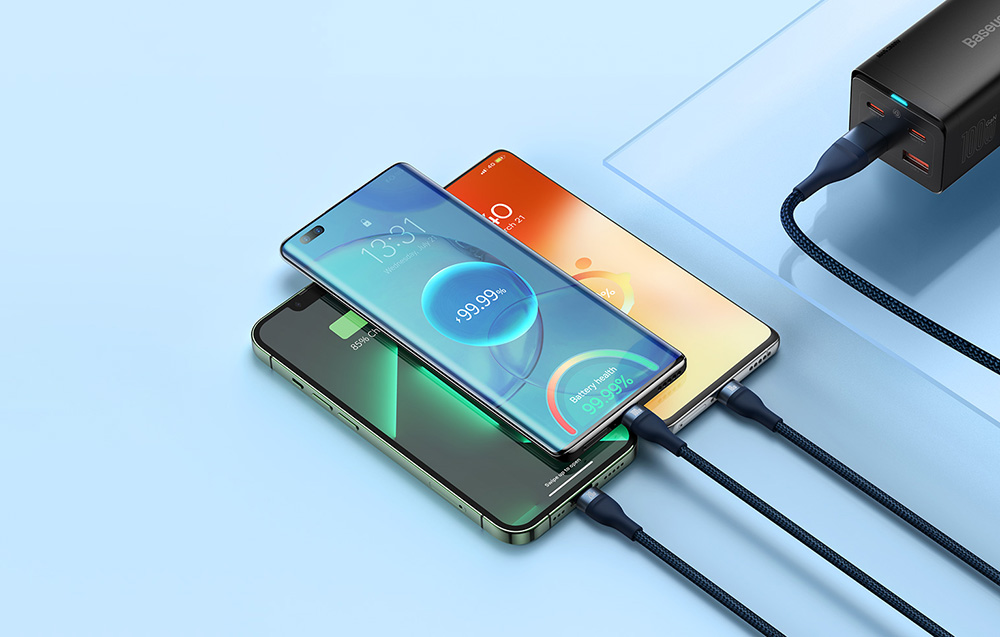 Specification:
| | |
| --- | --- |
| Manufacturer | Baseus |
| Model | CASS030203 |
| Material | aluminum alloy, nylon |
| Intensity | USB-C/100W; iP/20W; Micro USB/2A (QC 18W), Micro USB+iP+USB-C (5V 3.5A) |
| Input port | USB-C |
| Output ports | Micro USB, iP, USB-C |
| Cable length | 1.5 m |
| Color | blue |
| Weight | approximately 90 g |