USB 3-in-1 Baseus Bright Mirror 3 cable, micro USB / Lightning / USB-C, 66W / 2A, 1.1m (green)
With the Baseus Bright Mirror 3-in-1 USB-C cable you will gain access to fast charging of laptops, Apple devices and other equipment. The cable also allows data transmission (Lightning) at speeds of up to 480 Mbps. The retractable, compact design ensures easy storage and transportation, and the built-in security system protects connected devices.
Fast charging
Using the USB-C output, you can charge your device with up to 66W of power. This means that you will replenish the Huawei Mate 40 Pro's power up to 86% in about 30 minutes. So bet on a Baseus brand cable and don't waste time waiting for your gear to charge!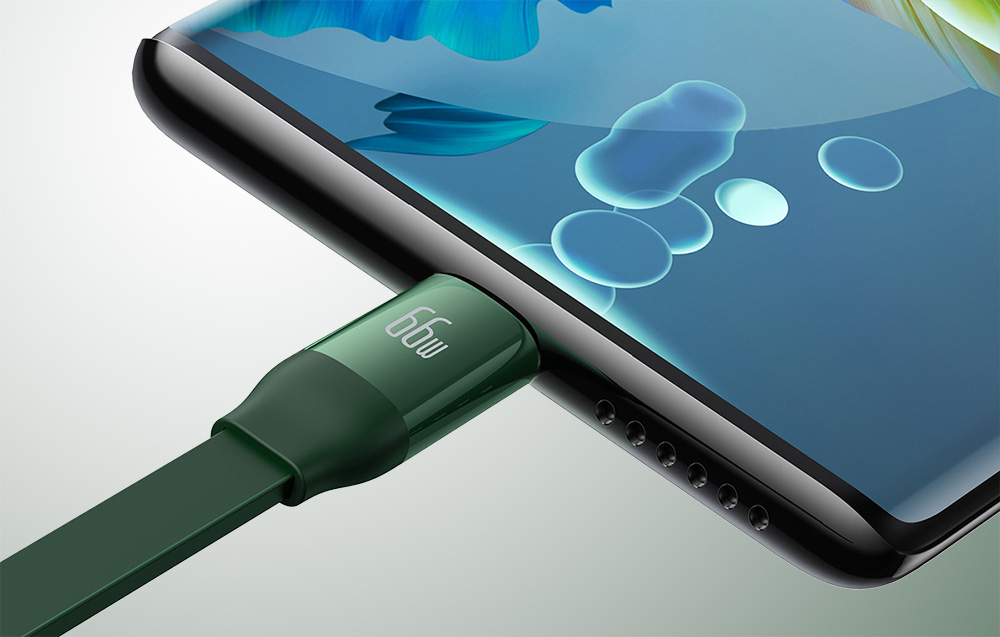 Carefully refined design
The cable has 3 output ports - USB-C, Lightning and micro USB. Thanks to this, you will be able to use it in many situations, moreover, you can plug in 3 devices at once without any problems. The compact design with a retractable mechanism ensures easy storage and transportation. Bet on the combination of functionality and convenience with Baseus Bright Mirror 3 !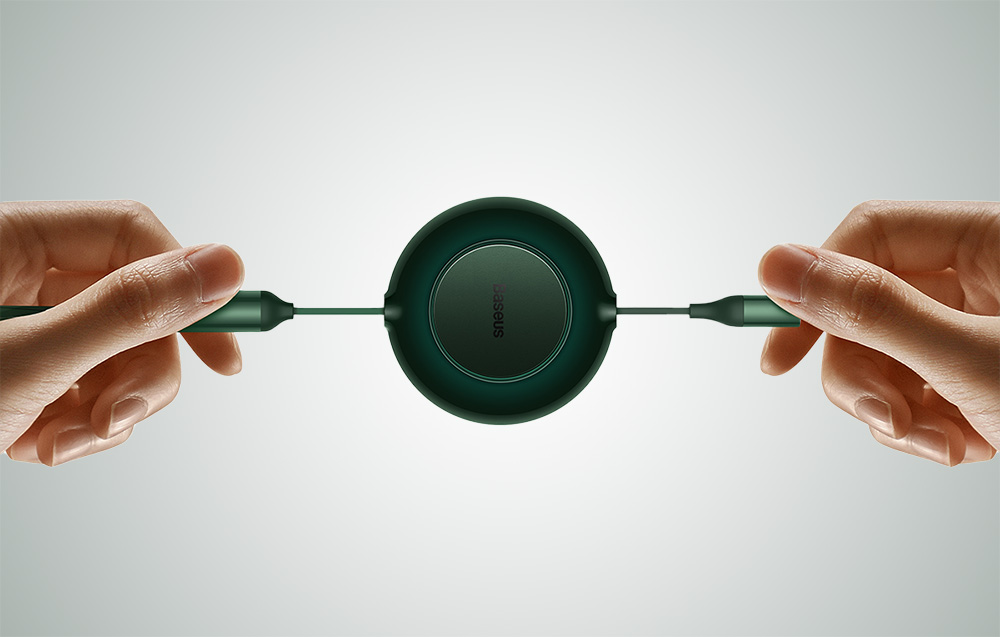 Protection and performance
The cable uses a built-in chip that verifies the temperature altitude in real time, protecting the connected equipment. What's more, the cable also allows data transfer on the Lightning connector - the speed is up to 480 Mbps.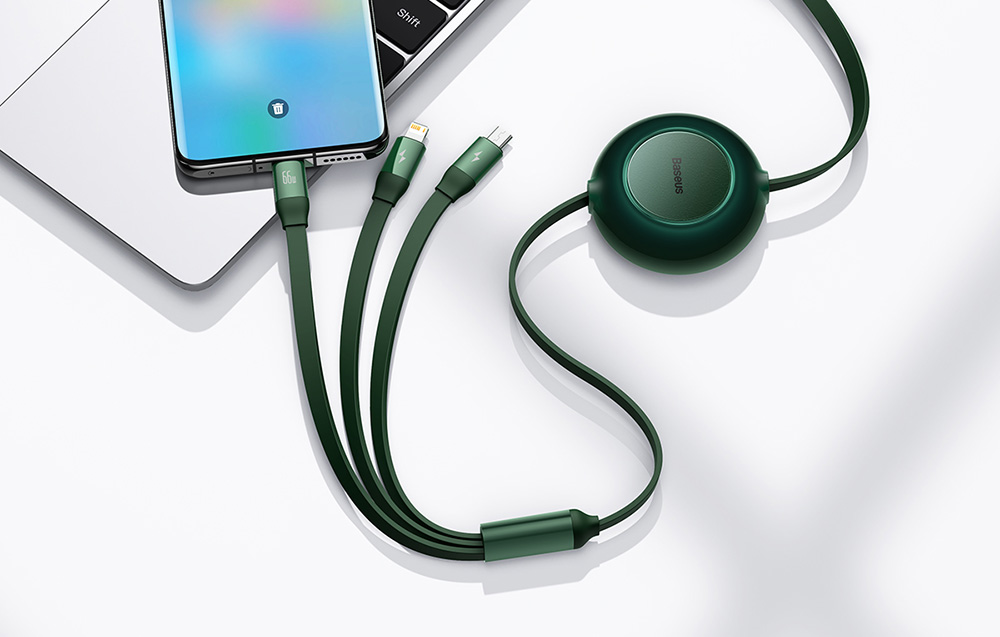 Specification:
Manufacturer
Baseus
Model
CAMJ010106
Color
Green
Material
PC + TPE
Weight
Approx. 81 g
Length
1.1 m
Transmission speed
iP / 480 Mbps
Input
USB-C
Outputs
Micro USB / Lightning / USB-C
Power
USB-C - 66W / Lightning - 2A / Micro USB - 2A
USB-C+Lightning+Micro USB (5V / 3.5A)