Baseus i-Wok 2 monitor light
Provide optimal illumination when you work, study, browse the Internet or play games. The Baseus i-Wok 2 monitor lamp generates eye-safe light that doesn't create glare, flare or flash. You can also adjust its brightness and color temperature in the range of 2700-6500K. The device is also distinguished by a high color rendering index of Ra>95. Moreover, the lamp is equipped with an additional backlight and a practical touch panel.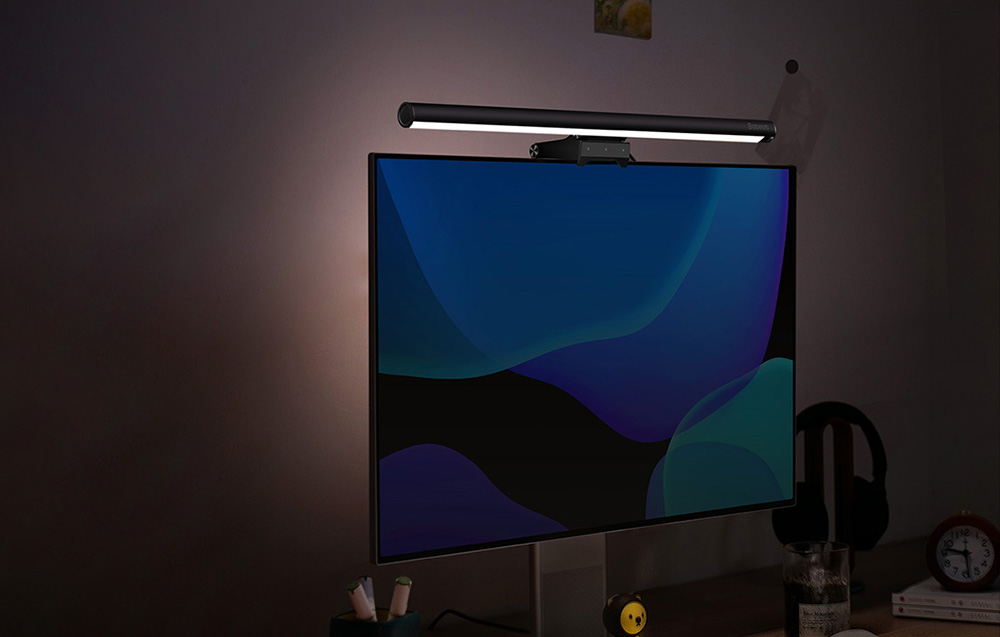 Optimum illumination
The asymmetrical design of the lamp ensures that the light falls on your workspace and not on the monitor, so it doesn't tire your eyes, cause glare or glaring. In addition, the CRI Ra>95 means that objects illuminated in this way delight with beautiful, natural colors. You also don't have to worry about harmful blue light. As many as 80 high-quality LED beads guarantee optimal illumination in almost any situation.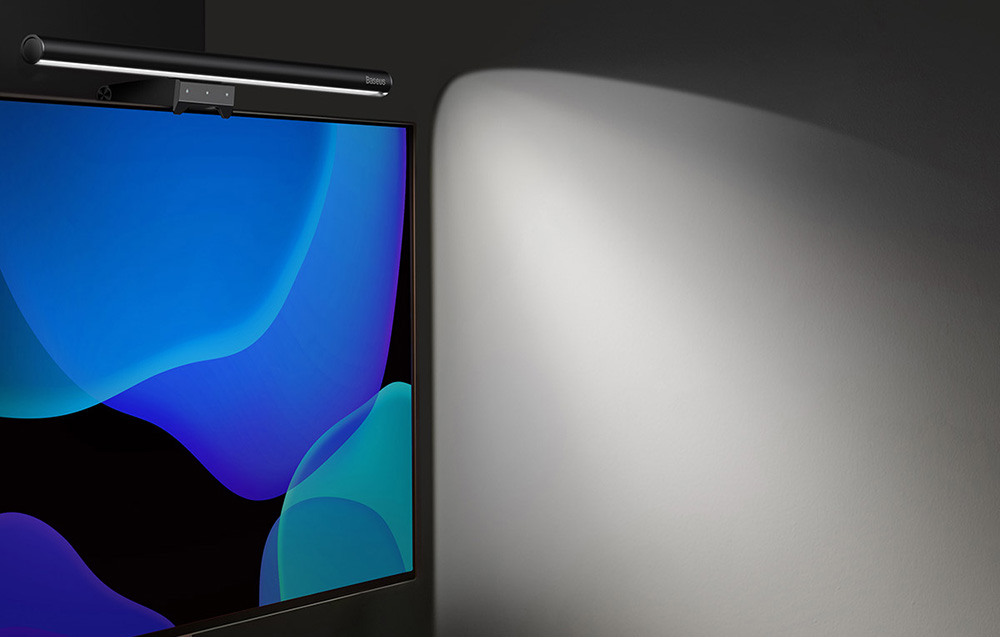 Adjust the light to your needs
Make sure you have the right lighting for every occasion. The Baseus monitor light allows you to adjust the brightness of the light and its color temperature in the range of 2700-6500K. What's more, thanks to a smart chip, it saves the last used settings - you don't have to waste time adjusting them every time! Cold, bright lighting promotes concentration - it will be ideal when working or studying. Warm, soft light will help you relax - turn it on when you're watching a movie or TV series.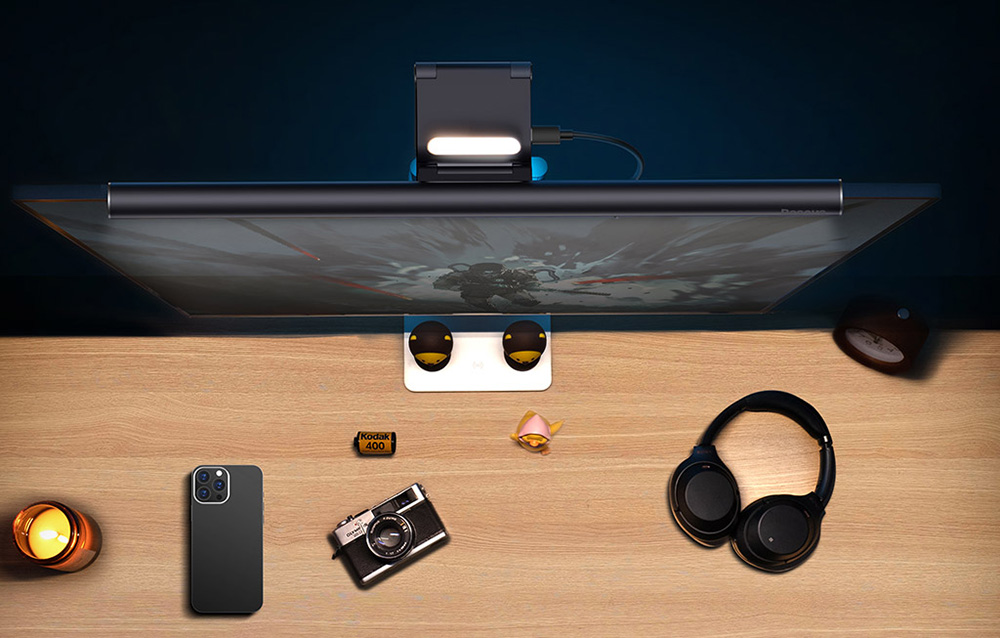 Touch control
No more buttons placed in hard to reach places! Baseus i-Wok 2 lamp is equipped with a practical touch panel, which makes it much easier to use. With its help you can not only turn the light on or off, but also adjust its brightness or color temperature. Now everything you need is at your fingertips! Conveniently turn on the lamp and dim the lighting - you no longer have to tear yourself away from your work.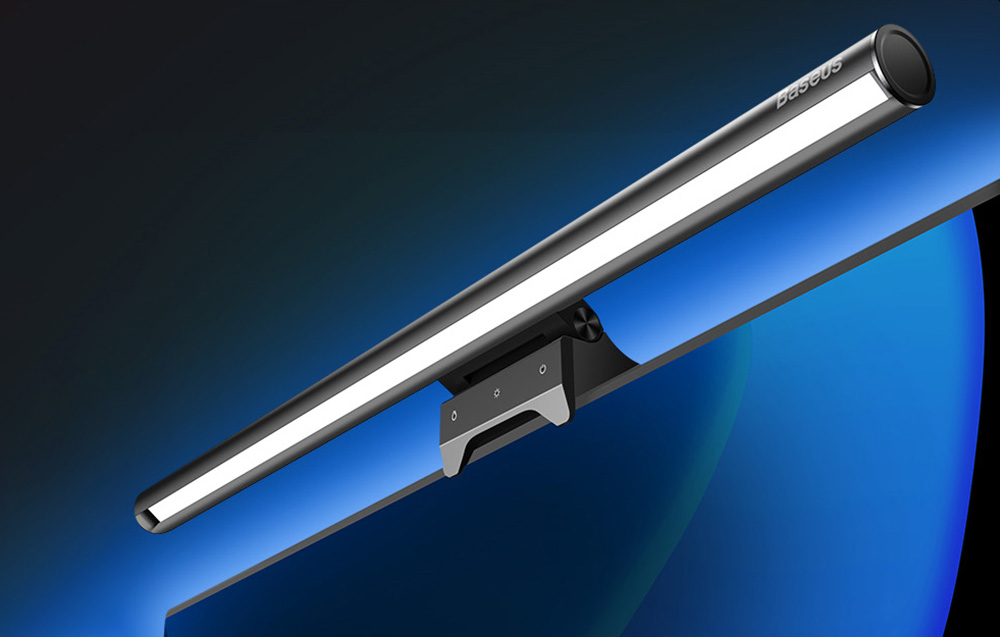 High quality workmanship
The Baseus monitor lamp impresses not only with its functionality, but also with its stylish, modern design. High-quality aluminum alloy was used for its manufacture, which provides it with exceptional durability and effective heat dissipation. As a result, the device will not overheat even during prolonged use! The lamp also has additional backlighting, which gives it an even more interesting character. Now you can easily take care of a unique atmosphere in your room!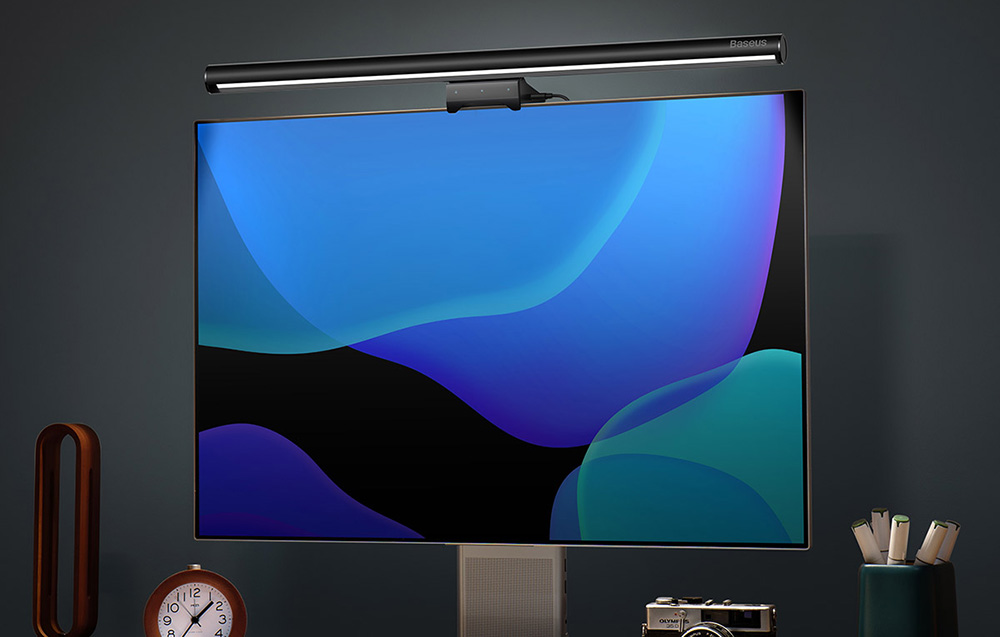 Easy installation
Mounting the lamp will not cause you any problem. You will easily attach it to the monitor with a specially designed bracket with a shaft and a knob. The carefully thought-out design of the device provides it with the necessary stability - don't worry that it will come loose or that it will shake. It is also possible to rotate the lamp in the range of 0-35°. This way you can even better adjust its height and angle of light to your needs and to the type of your monitor.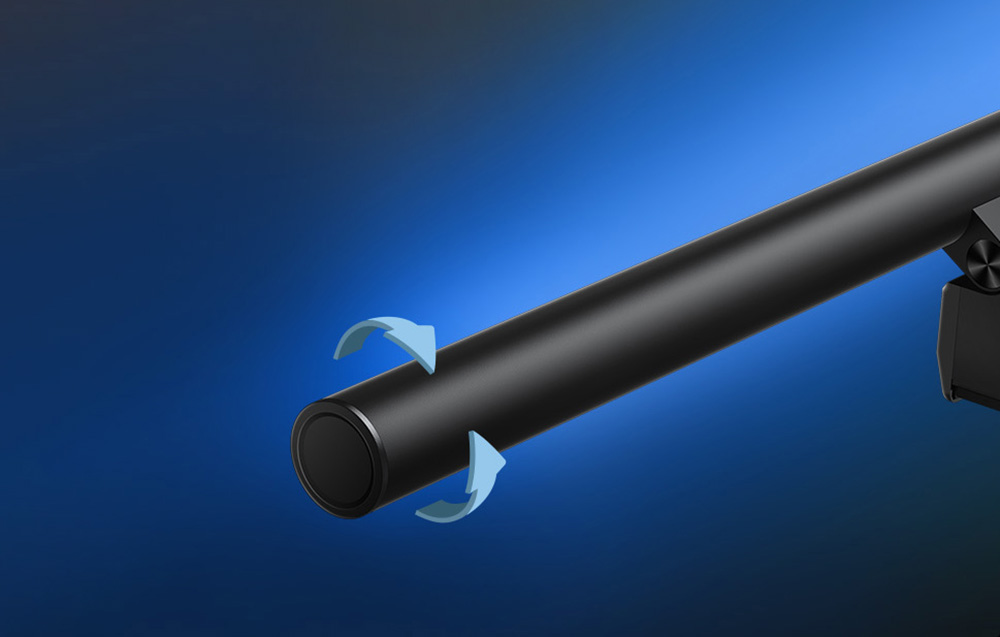 In the box
Specification
| | |
| --- | --- |
| Brand | Baseus |
| Name | i-wok2 Series USB Asymmetric Light Source Screen Hanging Light (Youth) |
| Model | DGIW000101 |
| Color | Black |
| Light source | LED |
| Number of light beads | 80 |
| CRI | RA>95 |
| Color temperature | 2700-6500K |
| Brightness | 160lm |
| Input rated current | 5V 1A (max.) |
| Rated power | 5W (max) |
| Operating temperature | -10°C-40°C |
| Material | Aluminum alloy + ABS + PC |
| Dimensions | 442x45mm |
| Weight | About 280g |