Portable hand fan Baseus Flyer Turbine + Lightning cable (white)
Do you suffer from the heat? Equip you with a hand fan Baseus brand and provide yourself with a pleasant cooling on a hot day. Baseus Flyer Turbine portable fan is distinguished by its compact form and low weight. It works with speed 10800 rpm and its range is up to 2 meters. It works almost without noise, additionally it offers 3-stage speed adjustment and impresses with long working time. It is also completely safe and does not attract hair.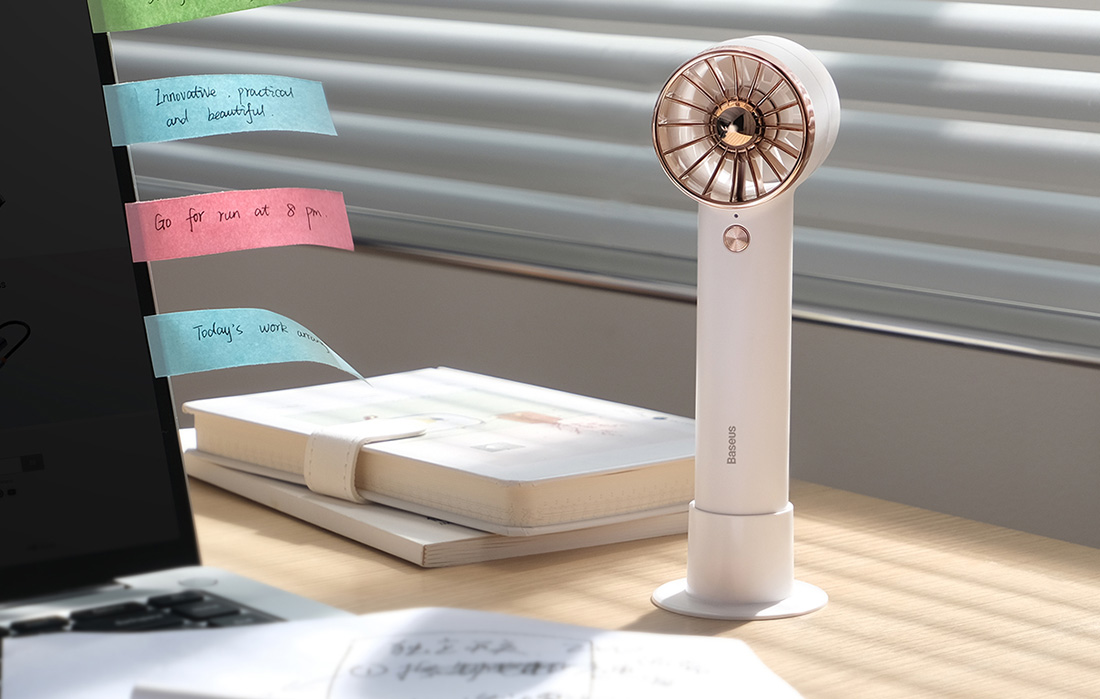 Effective cooling
Baseus Flyer Turbine is the perfect companion on a hot day. The device uses horizontal airflow, and thanks to its improved blade design, it cools much more efficiently than regular fans. The speed of 10800 rpm translates into a decisive blast of air, which gives a pleasant coolness at a distance of up to 2 meters.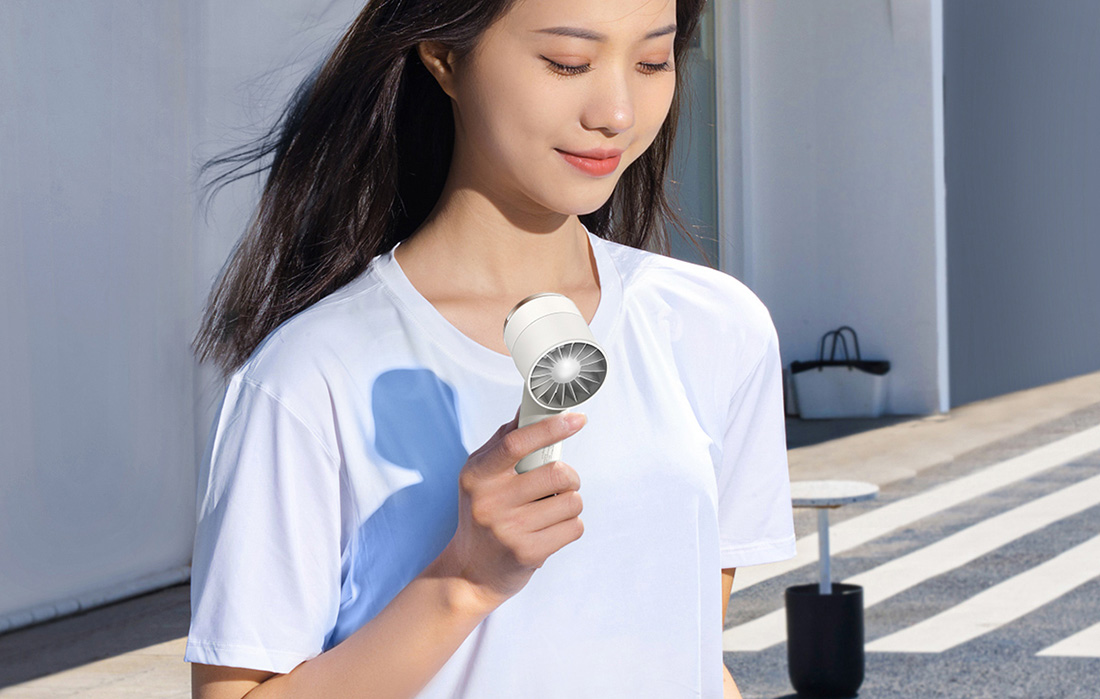 Handy and quiet
The fan has been designed to serve you regardless of location. That's why it is extremely handy and small, so you can easily fit it in your handbag or backpack. The kit also includes a practical stand, which allows you to place the product, for example, on a desk. Its quiet operation allows you to use it in the office or at school.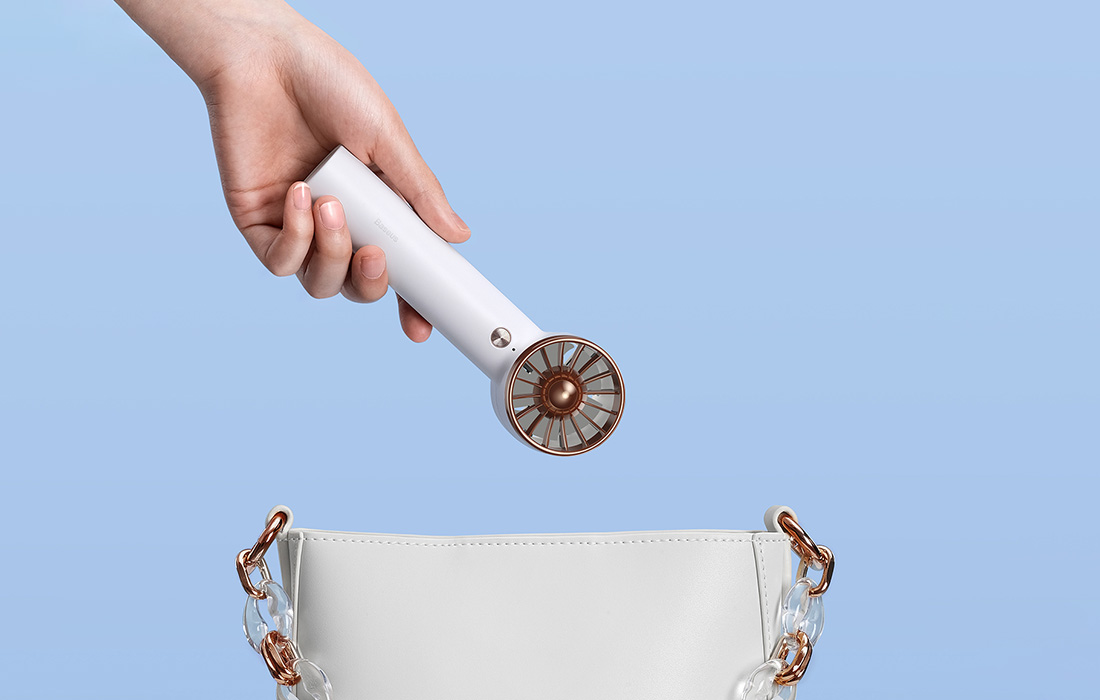 Choose your speed
The Baseus Flyer Turbine hand fan will prove useful both indoors and outdoors. It offers 3 different speed levels, so you can adjust its operation to the temperature and the place where you are. So you can conveniently switch between low, medium and high level and use the fan in the office, park or public transport.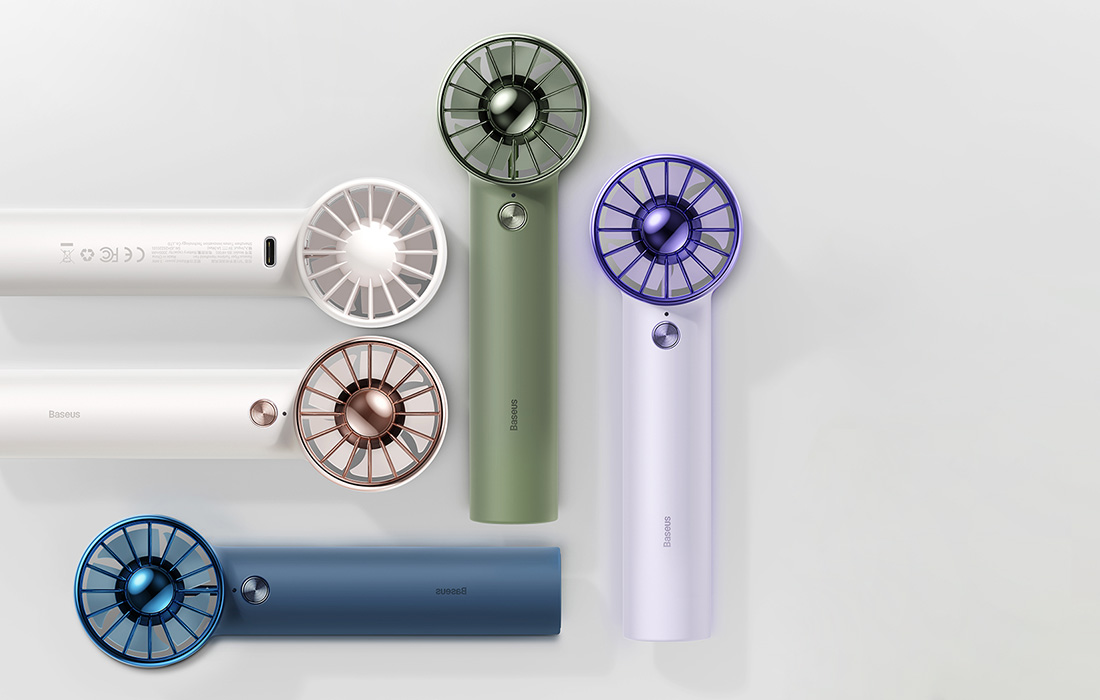 Impressively long operating time
Worried about frequent charging? Not at all. The fan is equipped with a powerful battery with a capacity of 4000 mAh, so that it can work for 5 h on the third speed level and up to 17 h on the first speed level. Convenient charging is possible with the Lightning cable (included). That's not all - in an emergency, the product can serve as a powerbank.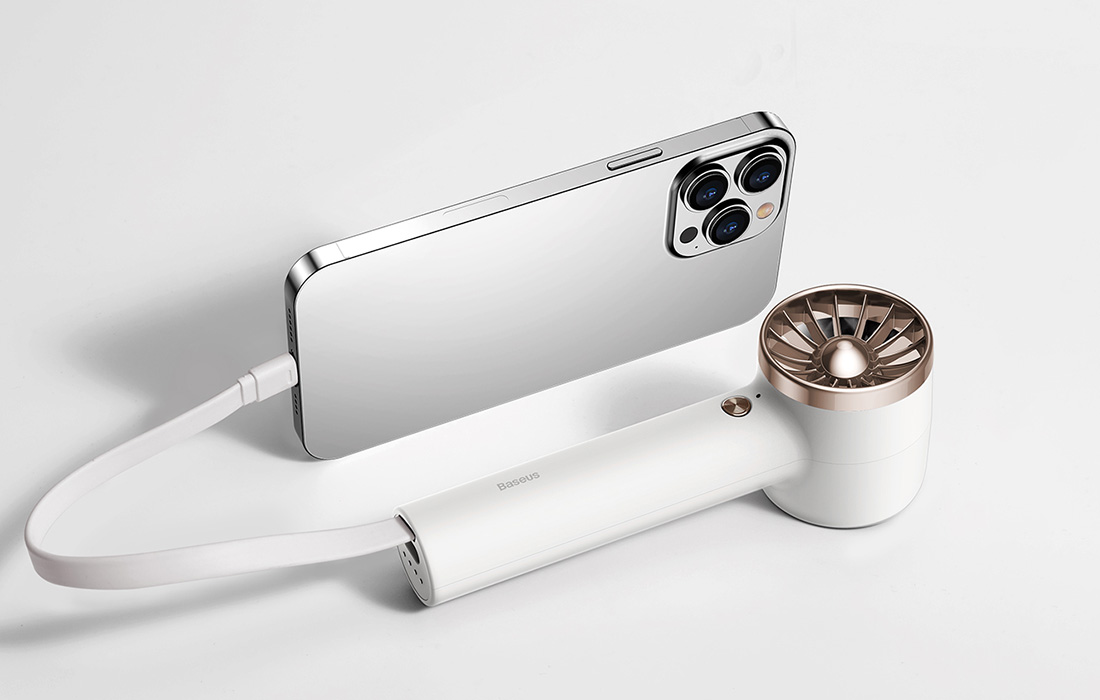 Well designed
Also noteworthy is the solid workmanship and modern design of the fan. The product has been made of high quality materials and thanks to its minimalist form it looks extremely stylish and elegant. A practical button ensures convenient operation and the materials used are durable and guarantee product durability.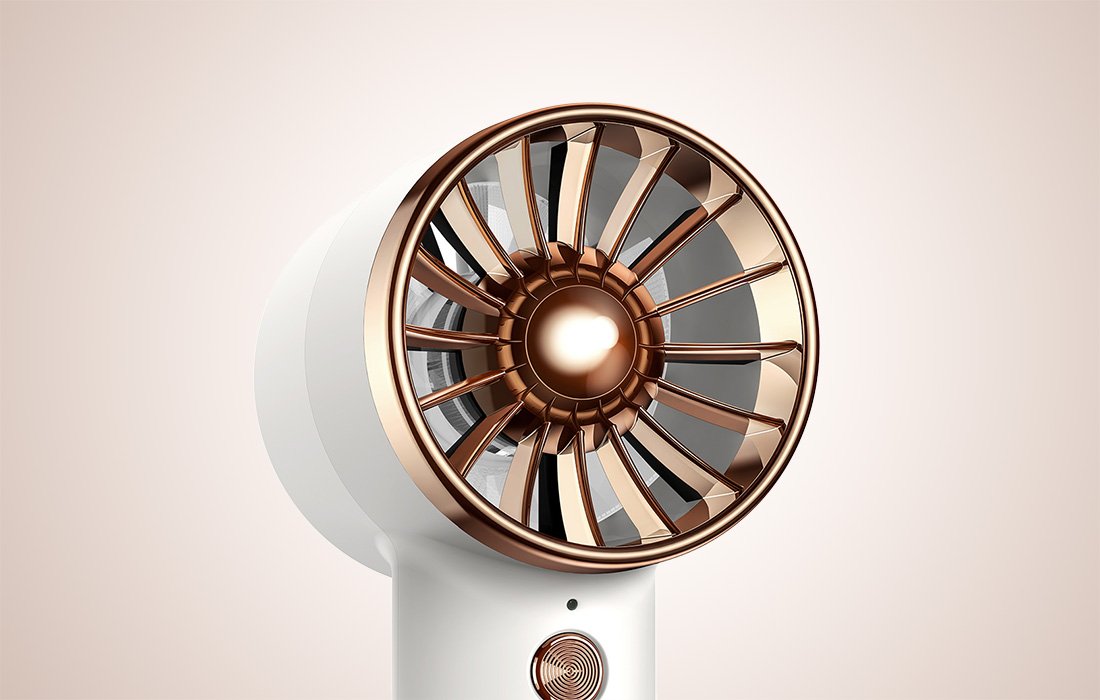 Includes:
Baseus Flyer Turbine portable hand fan
Fan stand
Lightning cable
Specification
| | |
| --- | --- |
| Manufacturer | Baseus |
| Name | Baseus Flyer Turbine |
| Model | ACFX010002 |
| Color | White |
| Rated power | 13,2 W |
| Input | 5V / 2A (max.) |
| Output | 5V / 2A (max.) |
| Battery Capacity | 4000 mAh |
| Battery life | Up to 17 h |
| Speed | 10800 rpm |
| Sound level | Less than 56 dB (at highest speed) |
| Weight approx. | 168 g |