Baseus Rails Ring holder for smartphones (silver)
Do you value the combination of modern design and high functionality? Baseus phone holder will meet your expectations. Double ring design allows to use it in many different situations, additionally you can adjust the angle of inclination in 360° to adjust its position. 3M glue guarantees stable mounting, thanks to which the load capacity of the holder reaches up to 5 kg. Incredibly light and extremely thin it will be almost imperceptible on your smartphone.
Versatile
The dual ring design is extremely practical and works well for a wide variety of activities. Properly positioned on a table or desk, it allows to free your hands while watching a movie or materials on YouTube, while the use of one ring is useful, for example, during sightseeing in the city and prevents the smartphone from slipping. Thanks to the magnetic elements the product is also compatible with the magnetic car mount.
Forget that you have it
Are you afraid that attaching the holder will reduce your comfort while using your smartphone? Don't be! The ring weighs only 33 g and is only 4 mm thick. So you can easily stick it to the back of your phone and then forget you have it. Made of zinc alloy, it is extremely durable and resistant to damage.
Stable and reliable
The Baseus brand holder uses a strong 3M adhesive, thanks to which it can hold a weight of 3 - 5 kg. So you are sure that the ring perfectly adheres to the phone and will not come off under its weight. Importantly, the installation of the product does not damage the smartphone, and after removing it you do not have to worry about a permanent mark on your phone.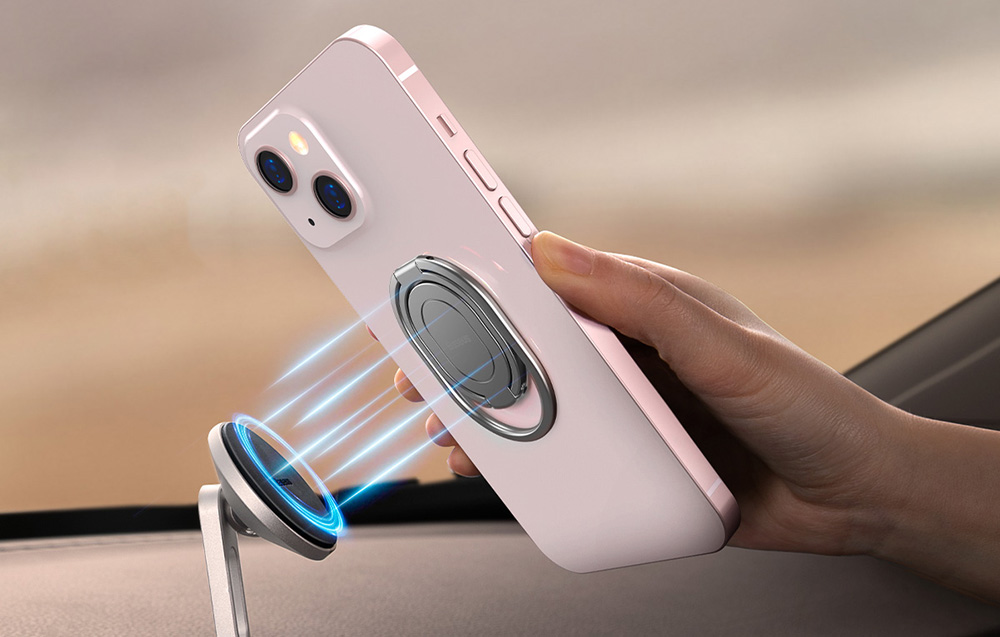 Wide compatibility
Wondering if the holder will fit your equipment? No worries. The product is compatible with smartphones and tablets with a diagonal of at least 5.4 inches. It is not only a practical holder, but also a protection for the phone lenses. Thanks to the difference in height, they do not stick to the desk, which prevents them from scratching and damage.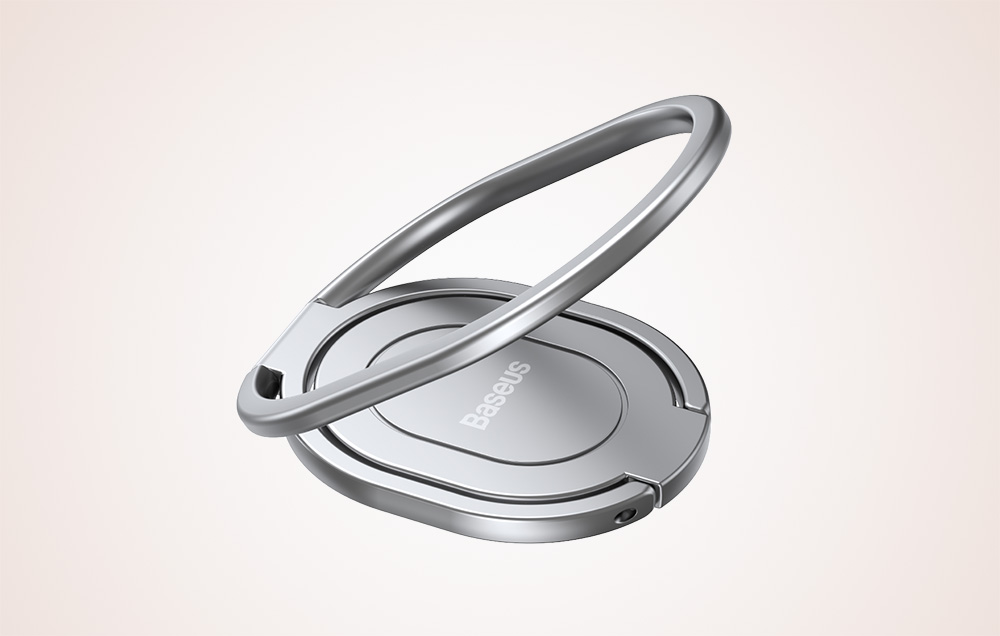 Specification:
| | |
| --- | --- |
| Manufacturer | Baseus |
| Model | LUGD000012 |
| Material | Zinc alloy |
| Weight | Approximately 33 g |
| Compatibility | Smartphones with diagonal min. 5,4" |
| Color | Silver |