Baseus Wisdom Wireless Charging Electric Car Phone Holder
Use your smartphone while driving and charge it at the same time. Baseus holder is distinguished by a thoughtful design, so you do not have to worry that your phone will fall out of it and be damaged. It charges your device wirelessly for even more convenience.
Charge wirelessly
The Gravity mount offers wireless charging, so you don't have to worry about it discharging while you're on the go. As a result, you can use your navigation and charge your device at the same time. With 15 watts of power, you can quickly get your smartphone ready to go again.
Compatible
Don't worry about compatibility issues. CGZX000101 works with both Apple and Android phones with 3.5" - 7.5" screen sizes. You don't even have to take your smartphone out of the case if its thickness is less than 7mm.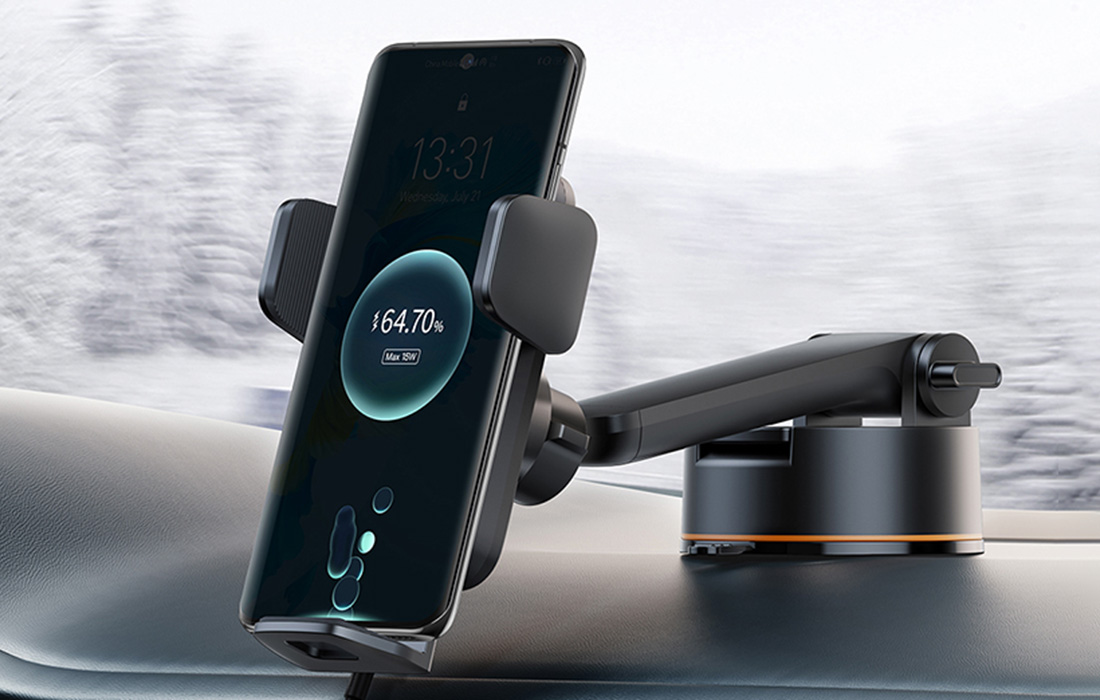 Your smartphone's safety
Speed bumps, bumpy roads, sudden braking - these and similar obstacles are no challenge for CGZX000101. Thanks to its well-thought-out design, the holder holds firmly to the ventilation grid and ensures stability. In addition, the sides are finished with silicone to protect your smartphone. In addition, it recognizes foreign objects and suspends charging to avoid overheating of the device.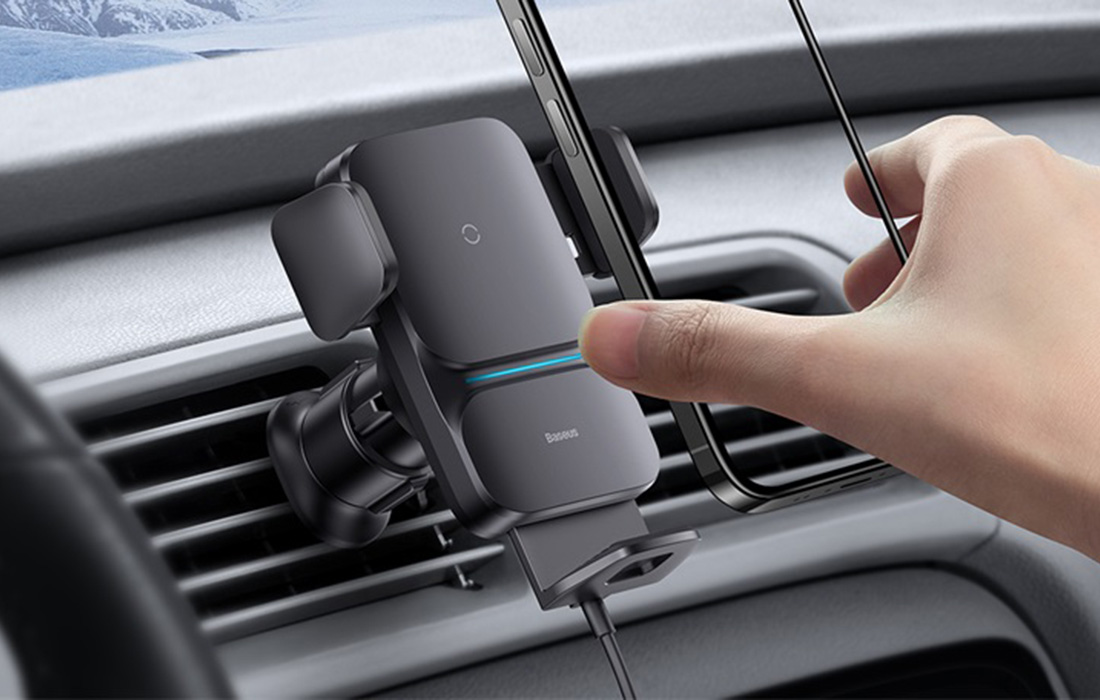 Convenient operation
This is not the end of CGZX000101 advantages. The Baseus holder is equipped with an automatic mechanism, which means that when you put your phone down, the jaws of the device clench, adjusting the spacing to the width of your smartphone. To release them, press the dedicated button.
More options
You'll also find an ABS plastic mount included, which is heat resistant (up to 85°C) and provides stability. The mount also offers adjustability, so you can customize the position of your phone. You can rotate the holder arm 360° left and right, 180° up or down, or adjust the length within 50 mm.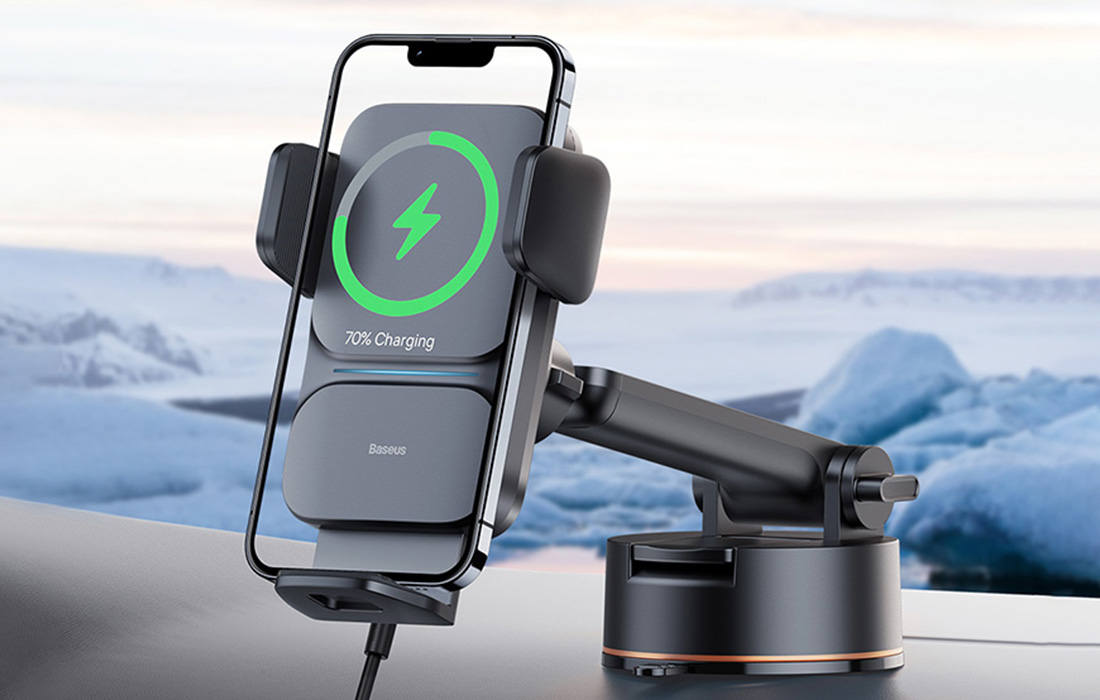 Included
Specification
| | |
| --- | --- |
| Producent | Baseus |
| Model | CGZX000101 |
| Materiał | ABS |
| Kolor | Czarny |
| Miejsce mocowania | Deska rozdzielcza |
| Prąd wejściowy | 5V/2A, 9V/2A, 12V/1,67A |
| Moc wyjściowa | 5W / 7,5W / 10W / 15W |
| Gniazdo ładowania | USB-C |
| Kompatybilność | telefony o przekątnych ekranu 3,5 - 7,5" |
| Długość kabla | 1 m |
| Moc ładowania indykcyjnego | 15W |
| Waga | 160 g |