Baseus Lite Series USB to RJ45 network adapter (black)
Ensure stable access to the network and provide yourself with Baseus Lite Series USB to RJ45 network adapter. The adapter transfers data at speeds up to 100 MB/s, and thanks to wide compatibility you will connect it to devices with most popular operating systems. Powerful chip provides stability, low latency and fast response. The adapter is extremely durable and handy, additionally it has protection against overheating.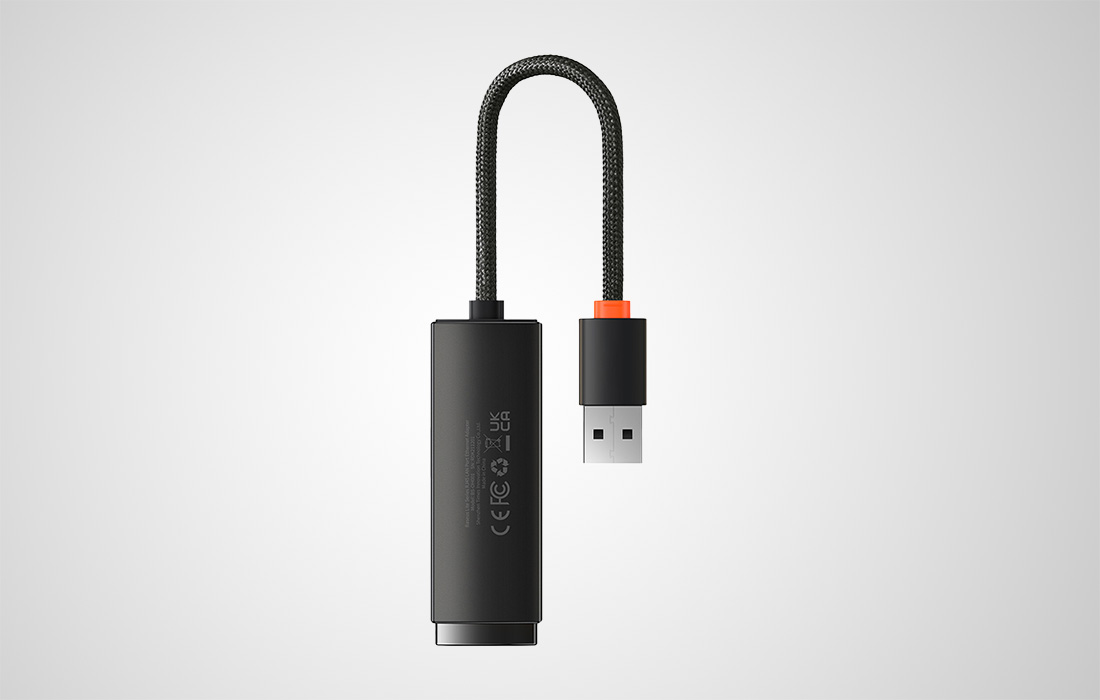 Stable network connection
Connect the Baseus Lite Series USB Network Adapter to RJ45 for stable network access. The high-performance chip translates into a reliable connection and low latency, plus the plug&play feature allows you to connect instantly and save time. The adapter also features a light indicator that lets you know when the device is working.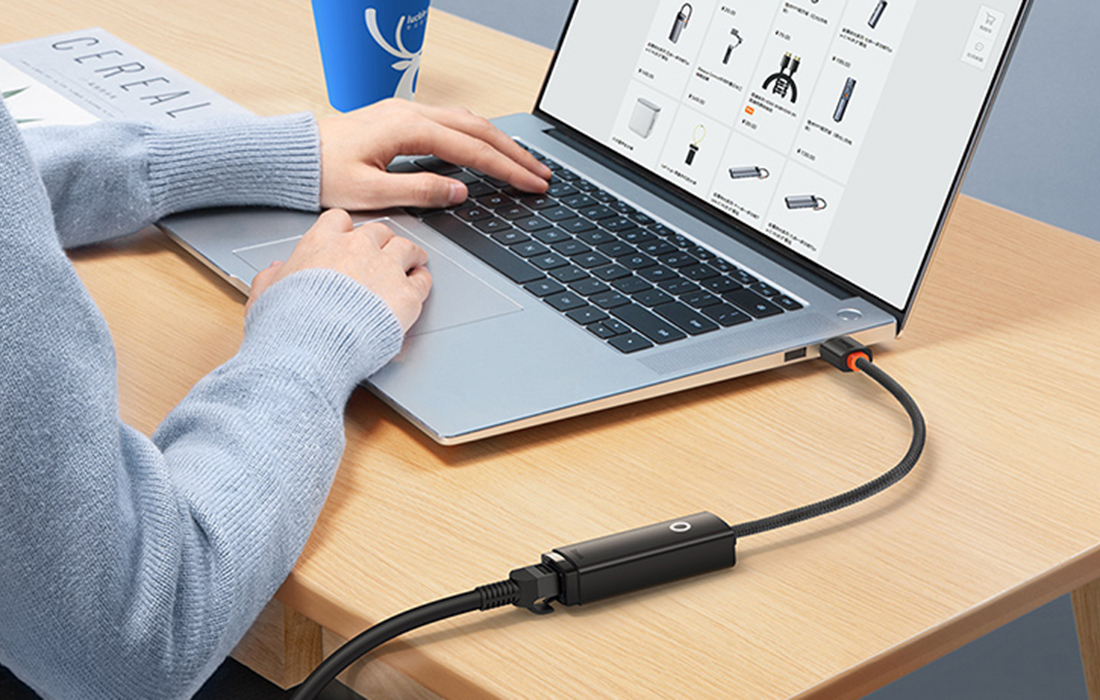 High-speed data transmission
The adapter is characterized by the speed of 100 MB/s, which makes the user enjoy fast data transmission and high comfort of using the Internet. So you can play your favorite game, download large files and watch movies - all this quickly, smoothly and without any delays.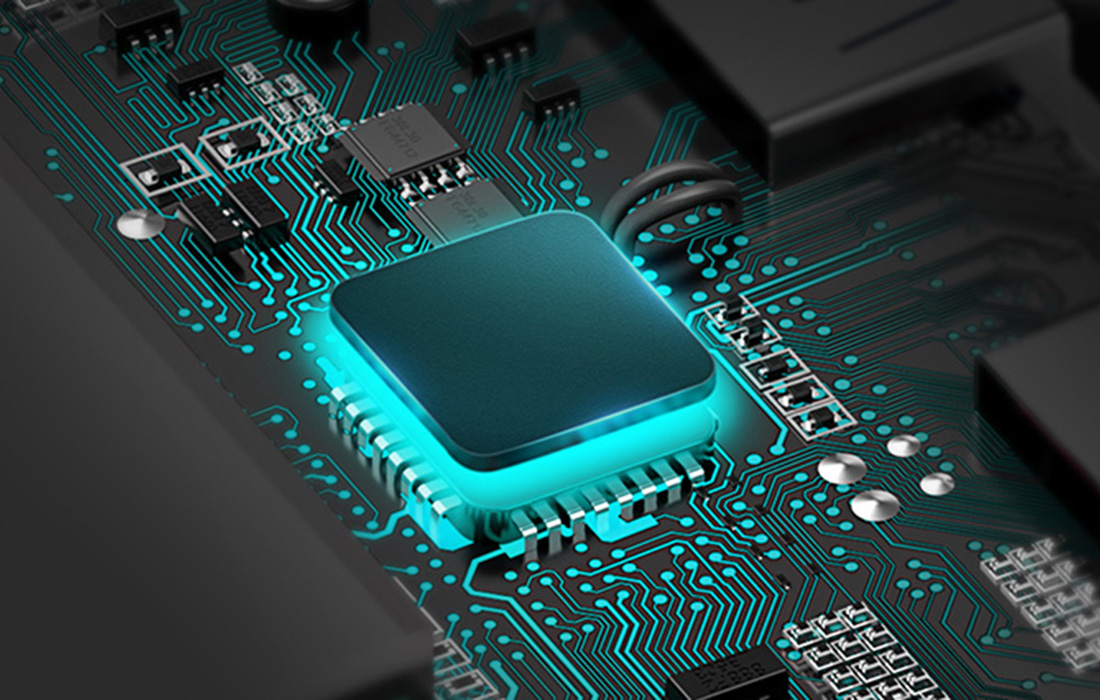 Tailored to your hardware
The USB connector ensures wide product compatibility, so you can connect the adapter to your laptop or tablet. What's more, you don't have to worry about compatibility with the operating system you are currently working on. The adapter works with Windows, Mac OS, Linux or Vista.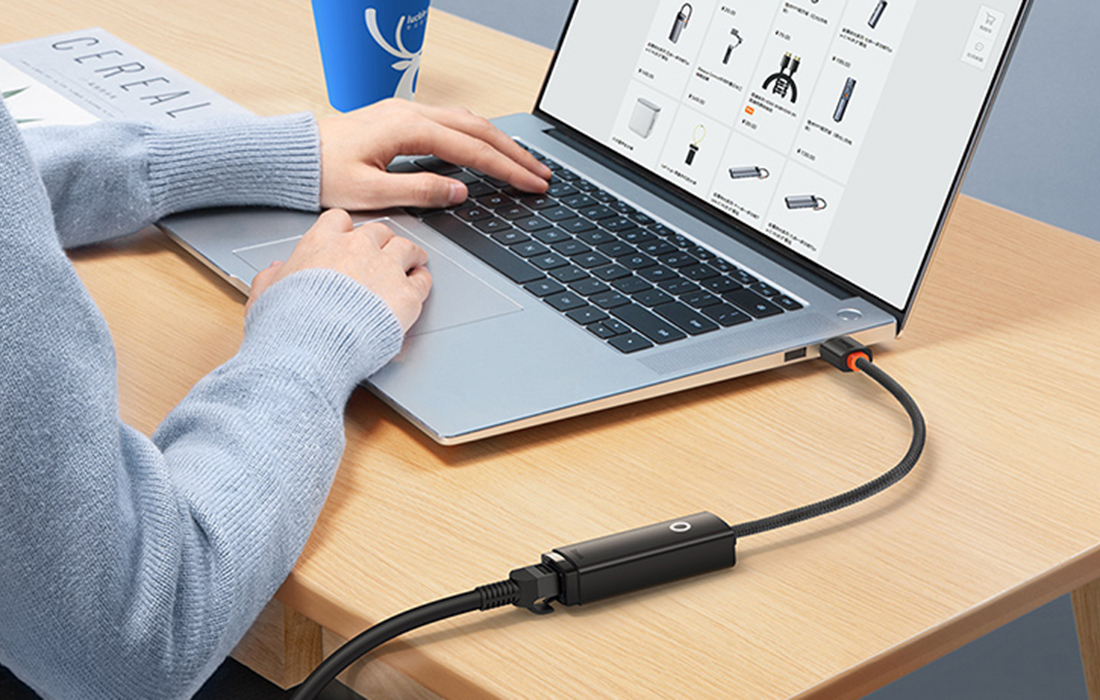 Handy and convenient
The adapter is light and handy, so you can stow it in your bag or backpack and take it anywhere with ease. The adapter is made of aluminum alloy, it disperses heat perfectly and does not heat up, and thanks to a light indicator you can check whether everything works as it should.
Specification:
| | |
| --- | --- |
| Brand | Baseus |
| Model | WKQX000001 |
| Input | USB |
| Output | RJ45 |
| Material | ABS + PC |
| Weight | 23 g |
| Operating voltage | 5 V |
| Operating current | < 150 mA |
| Operating temperature | 0 ~ 55 °C |
| Transmission speed | 100 MB/s |
| Color | Black |