Baseus Lite Series HDMI to VGA adapter without audio (white)
Connect your chosen devices and enjoy excellent picture quality thanks to the Baseus brand. You will be helped by HDMI to VGA adapter that allows you to share screens at high resolution of 1080p 60Hz. The adapter offers two display modes and will be useful both at work and during entertainment. The high-performance chip guarantees a stable signal, and wide compatibility increases the comfort of use.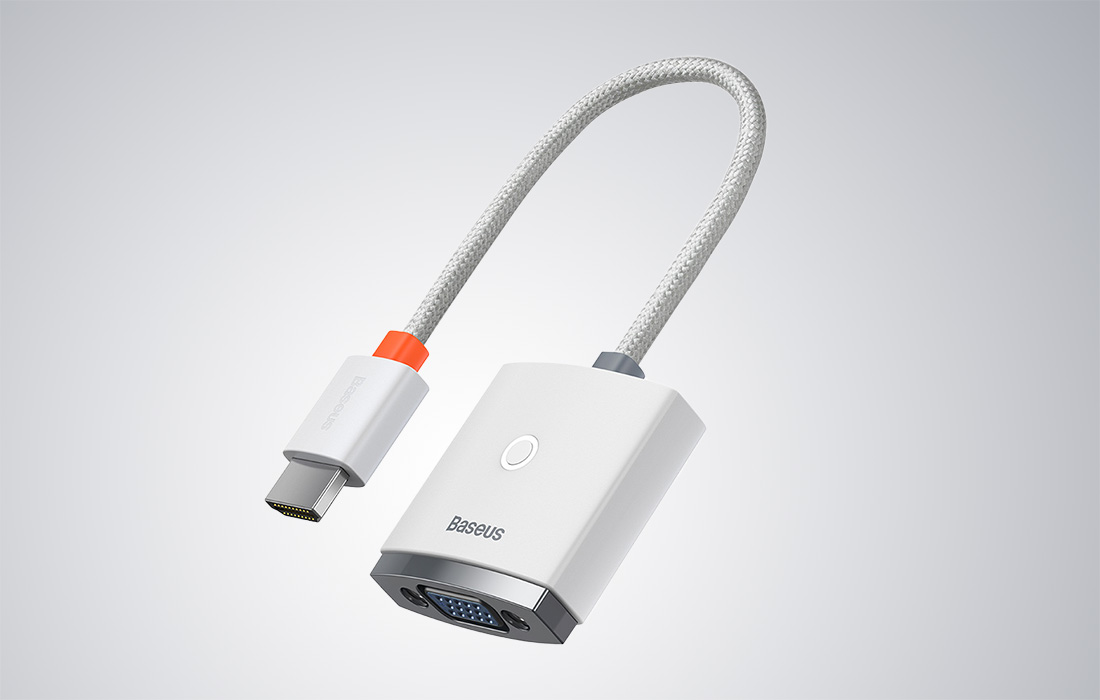 Two display modes
The Baseus Lite Series HDMI to VGA adapter allows you to increase your work efficiency and makes it easier to present selected content. You can, for example, connect your laptop to your TV and select one of two display modes. To synchronize the image on two screens, choose Mirror mode - it will be useful e.g. during presentations. Extend mode allows you to expand the desktop and see more applications at the same time.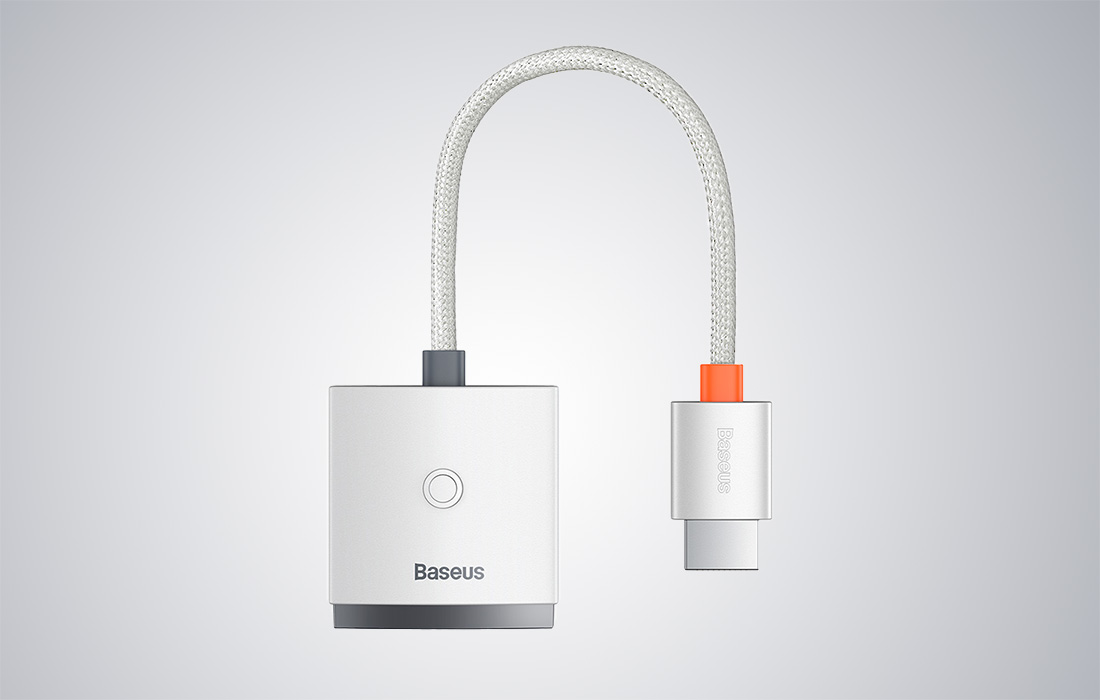 Multiple uses
This small product will come in handy in many situations and will improve both work and entertainment quality. You can use it to connect your PS4, PS5 or Xbox to your TV and enjoy gaming on the big screen. The adapter will also come in handy in the office - with its help you can connect your laptop to the projector to present your report, or you can equip yourself with an additional monitor and improve your work on a new project.
Wide compatibility
Wondering if the adapter will work with your devices? No worries. The product stands out for its wide compatibility and works with systems such as Windows, Vista, Mac OS, or Linux. What is more, thanks to plug&play function you do not have to worry about additional software - just connect your devices and enjoy perfect picture in resolution of 1920x1080p 60Hz.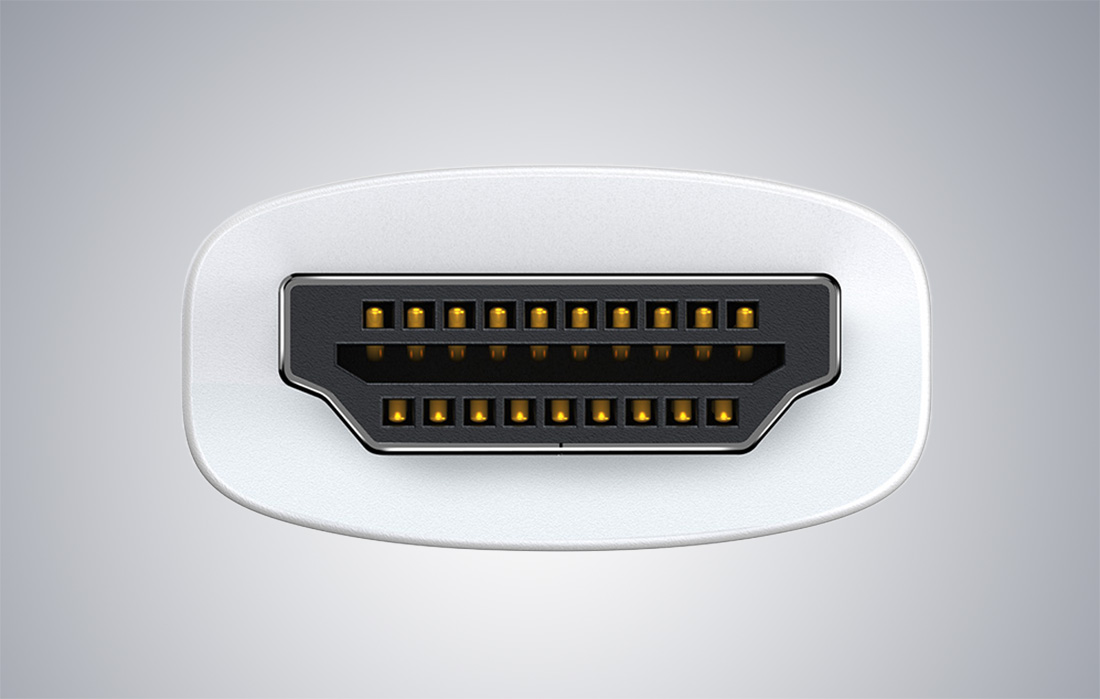 Well designed
The product has been made of high-quality ABS material, which makes it pleasant to the touch and extremely durable. The light indicator informs about the operation of the device, and the low weight and small size make it easy to store and transport the adapter. You can easily take it to work or to the university and connect equipment with VGA input to the HDMI port.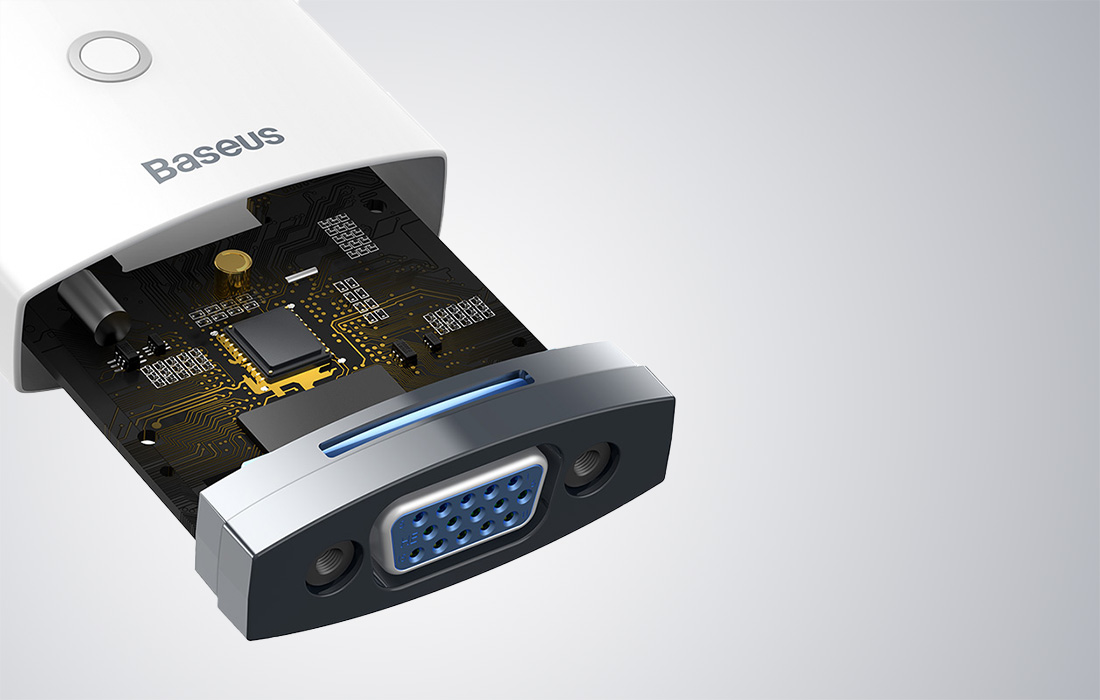 Specification:
| | |
| --- | --- |
| Brand | Baseus |
| Model | WKQX010002 |
| Operating voltage | 5 V |
| Operating current | < 150 mA |
| Resolution | 1920x1080P 60Hz |
| Material | ABS + PC |
| Color | White |
| Weight | 28 g |
| Input | HDMI |
| Output | VGA |
| Display mode | Mirror / Extend |
| Compatibility | Windows, Mac OS, Linux, Vista etc. |