3-in-1 USB cable Baseus Flash Series
Conveniently charge up to 3 devices at the same time. USB 3 in 1 cable Baseus Flash Series is equipped with 3 connectors - USB-C, lightning and micro USB. It allows fast charging with up to 100W of power. It also allows you to transfer files at speeds up to 480Mbps (on the USB-C / lightning connector). At the same time, it is extremely durable and ensures safety of use.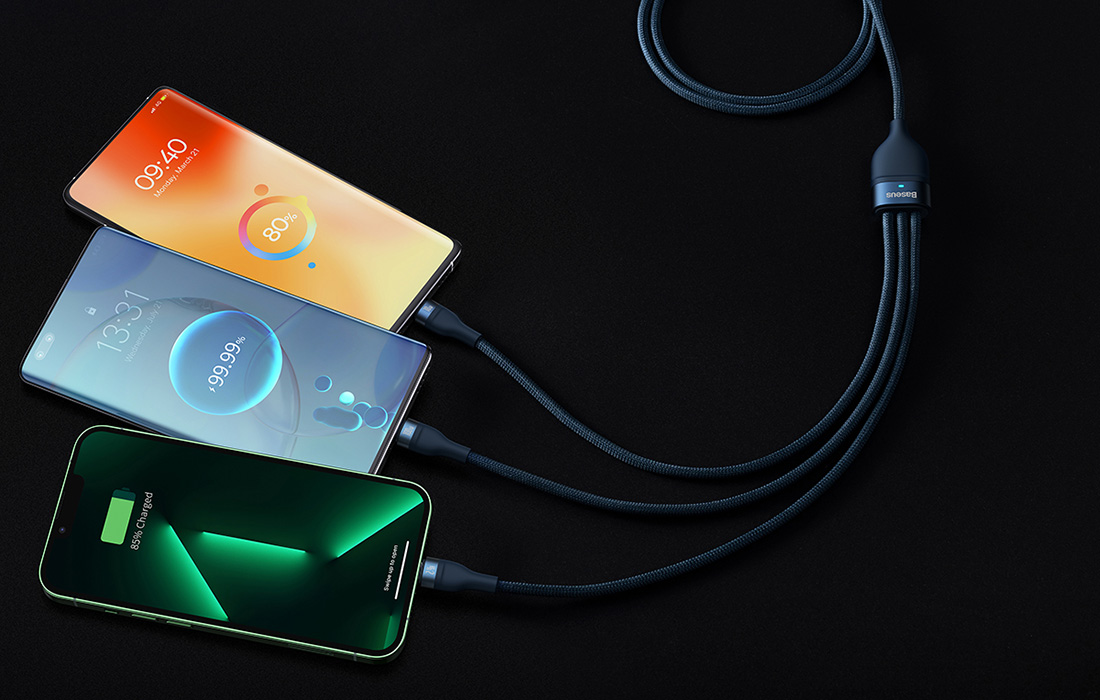 Fast charging
You no longer have to wait indefinitely for your devices to be charged. Baseus Flash Series cable allows you to charge selected equipment with power up to 100W. What does it mean in practice? You can charge your Honor 50 Pro smartphone to 100% in just 27 minutes using a 100W charger, and Huawei Mate 40 Pro to 86% in about 30 minutes using a 66W charger.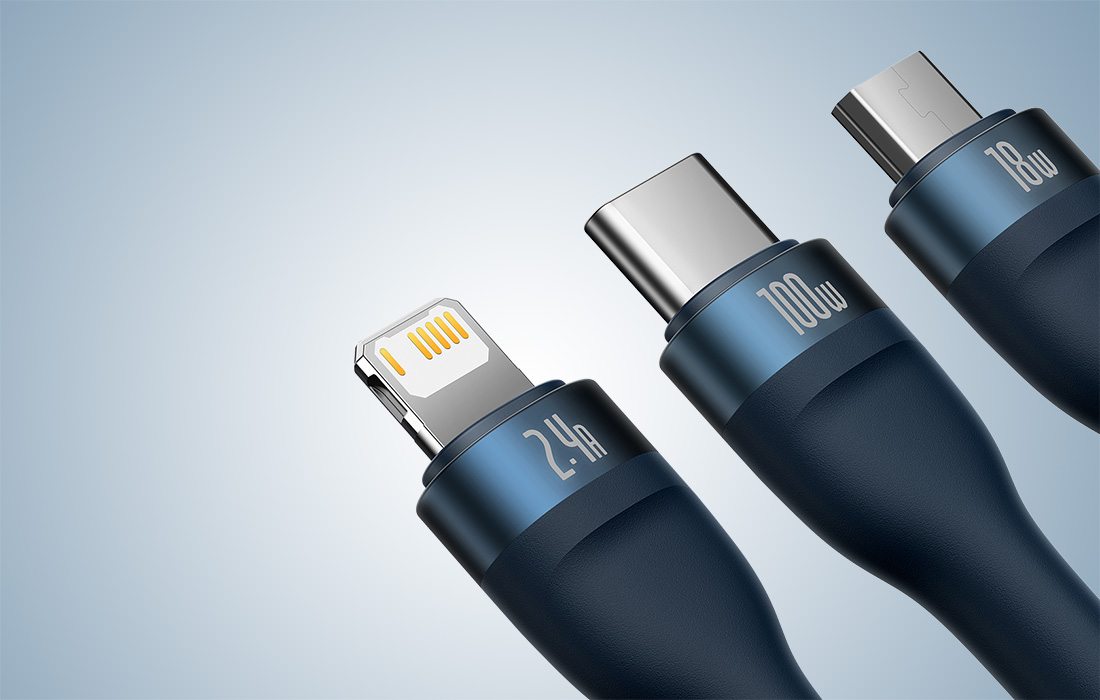 Charge up to 3 devices simultaneously
No more waiting for one device to be charged before you connect another! Thanks to 3 available connectors (USB-C, micro USB and lightning) you can easily power up to 3 devices at the same time. The cable is distinguished by its wide compatibility. Using it you can charge your iPhone, Xiaomi, Huawei, Samsung and OPPO smartphones, tablets, powerbanks and desktop fans.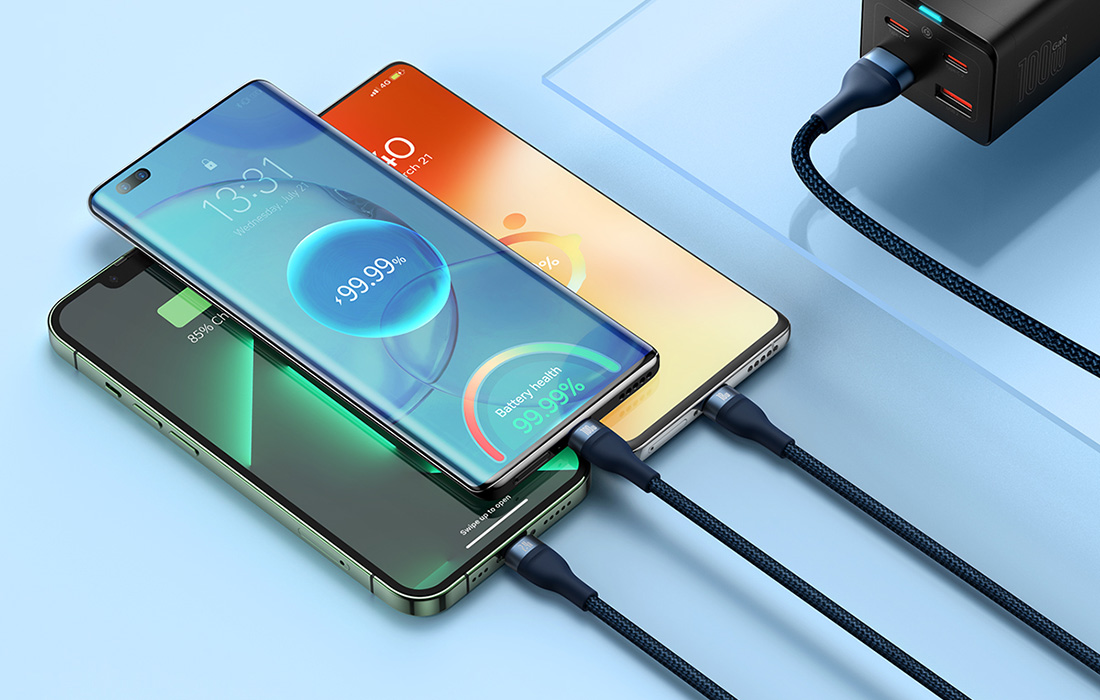 Safety of use
The Baseus Flash Series cable allows not only fast but also safe charging. It is equipped with an intelligent chip which automatically adjusts its operation to the requirements of the connected device, protecting it from damage. The product is also protected against overheating and low temperature.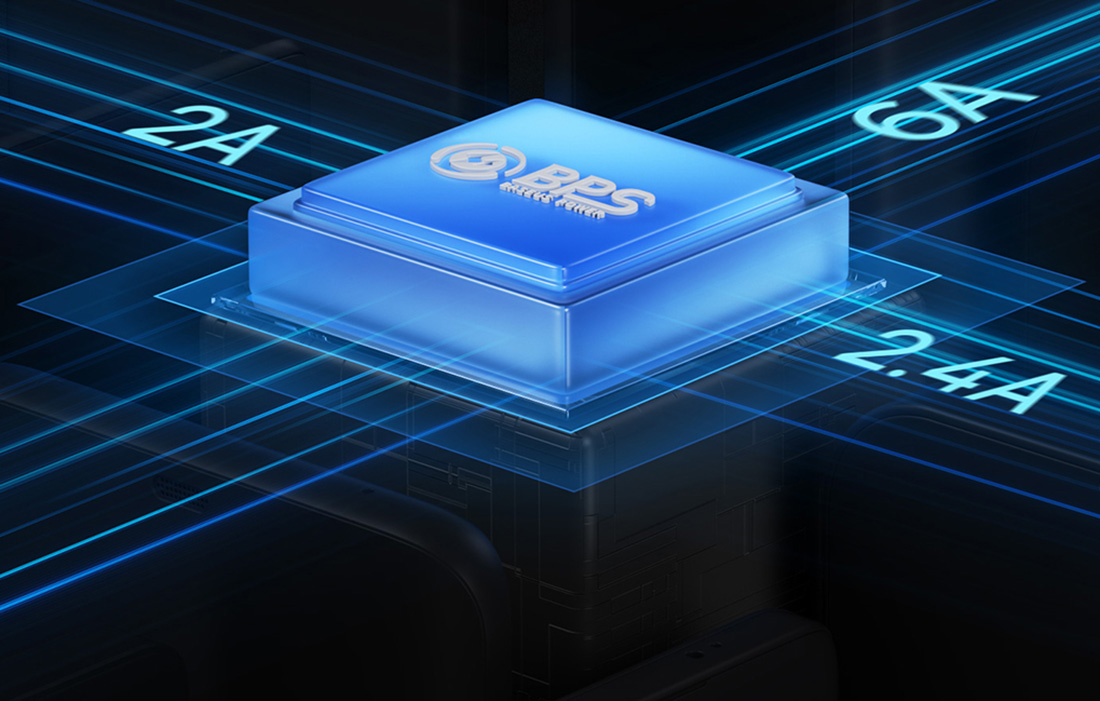 Clever design
Enjoy the comfort of use. The cable is 1.2m long, so you can use your device comfortably while charging. There are also engraved markings next to each connector informing about maximum power or current. The product has also been equipped with a special light indicator that allows you to check whether the fast or regular charging is in progress.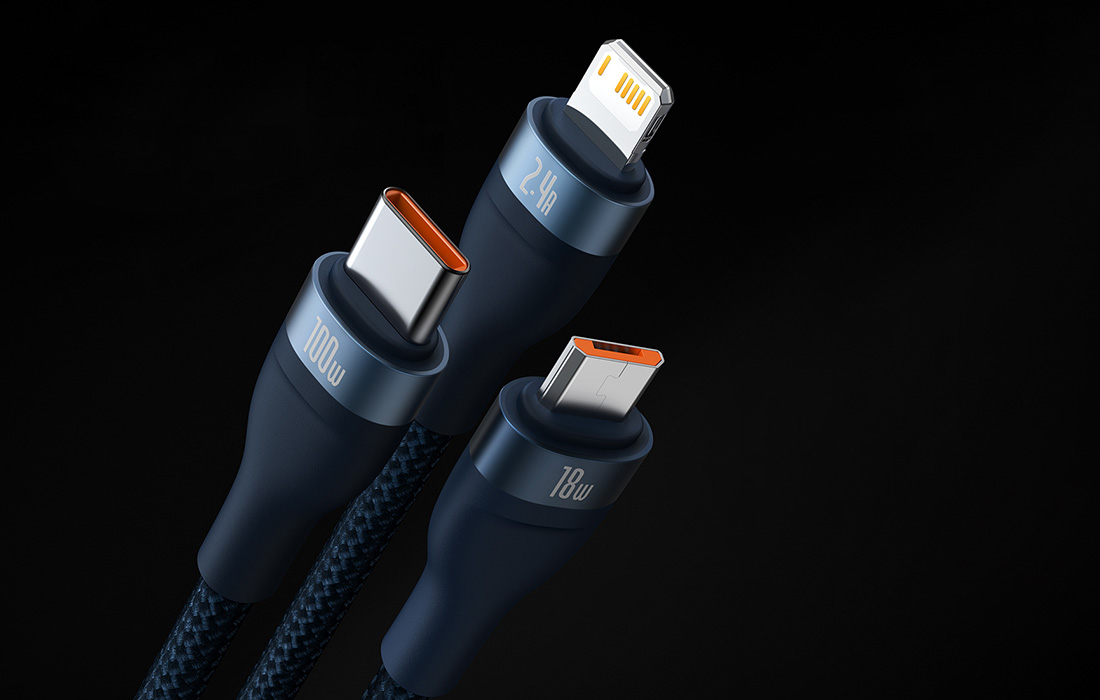 Long life
Baseus Flash Series cable will serve you well for a long time. The copper core is extremely durable and allows for optimal signal transmission. The nylon braid protects the product from damage and provides it with exceptional durability. The cable is also incredibly flexible and resistant to bending.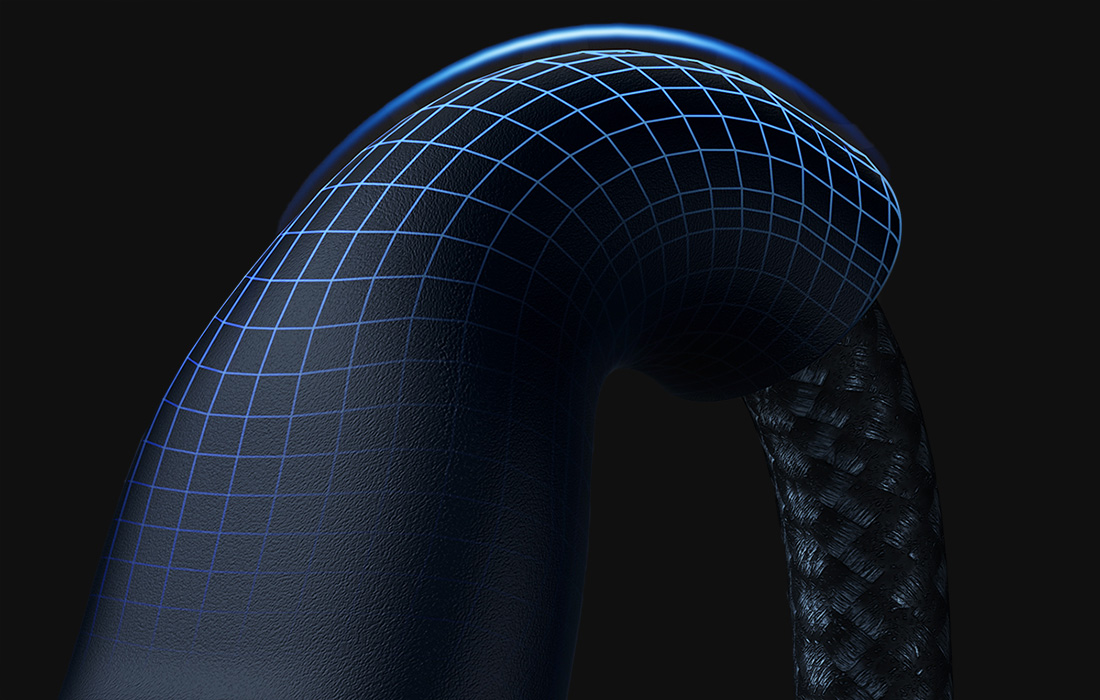 Lightning-fast file transfers
Do you often transfer files between devices? Baseus cable will make this task easier for you too! The product allows you to transfer data at speeds up to 480Mbps (only on lightning and USB-C connectors). You no longer have to wait endlessly for your files to reach their destination - now you can copy everything you need in no time!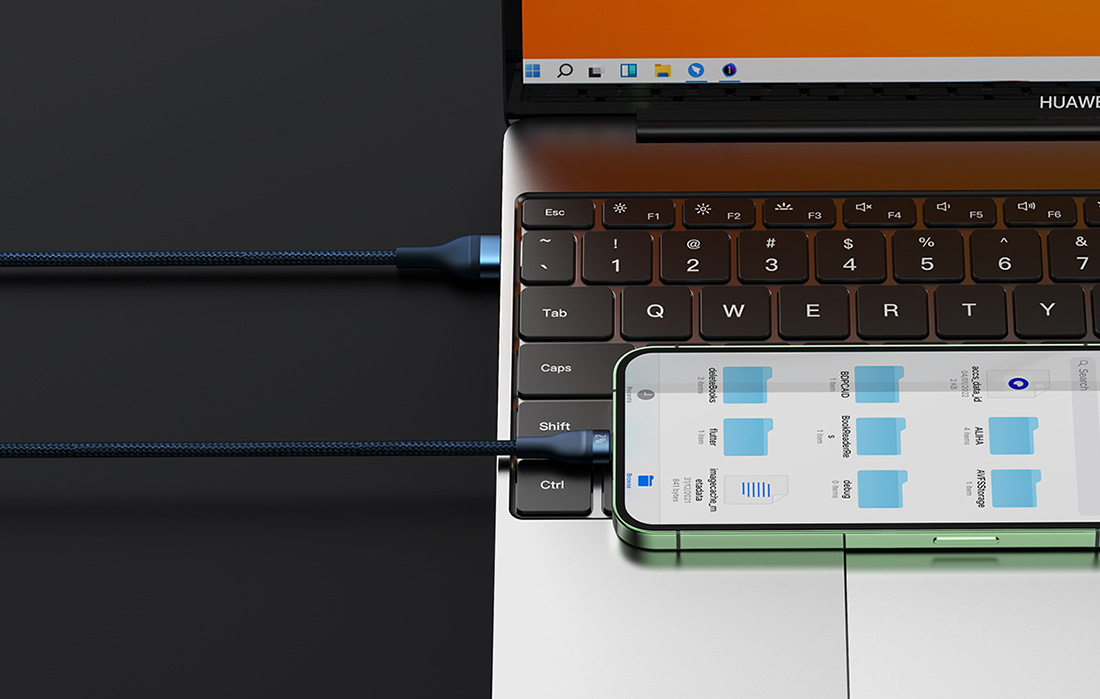 Specification
| | |
| --- | --- |
| Brand | Baseus |
| Name | Flash Series II One-for-three Fast Charging Data Cable |
| Model | CASS030003 |
| Color | Blue |
| Material | Aluminum alloy, nylon |
| Capacity | USB-C / 6A, Lightning / 2.4A, Micro USB / 2A (QC 18W), Micro USB + lightning + USB-C (5V / 3.5A) |
| Transmission Speed (USB-C and Lightning) | Up to 480Mbps |
| Input | USB |
| Output | Micro USB + Lightning + USB-C |
| Length | 1.2m |