Baseus Serenity desk fan
Get ready for hot days and provide yourself with pleasant cooling. Baseus Serenity desk fan imitates natural gusts of wind and provides excellent airflow. Allows you to choose from 3 speeds and works extremely quietly. You can not only put it on your desk but also hang it on a hook. The device is equipped with a USB cable, by means of which you can connect it to the power supply.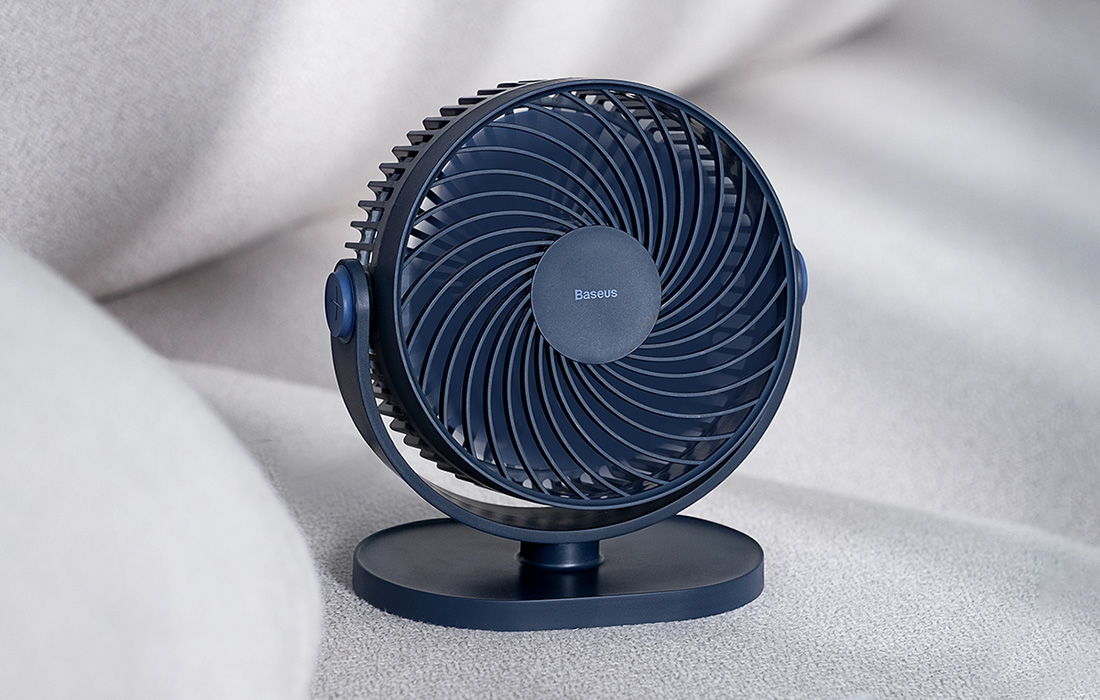 Perfect cooling
Baseus Serenity fan will bring you relief during hot days. As many as 4 blades provide optimal airflow, which results in perfect coolness. The device imitates natural gusts of wind, so you can use it comfortably even for a long time - do not be afraid of headaches. What is more, the fan is extremely quiet - no one will be disturbed by annoying noise.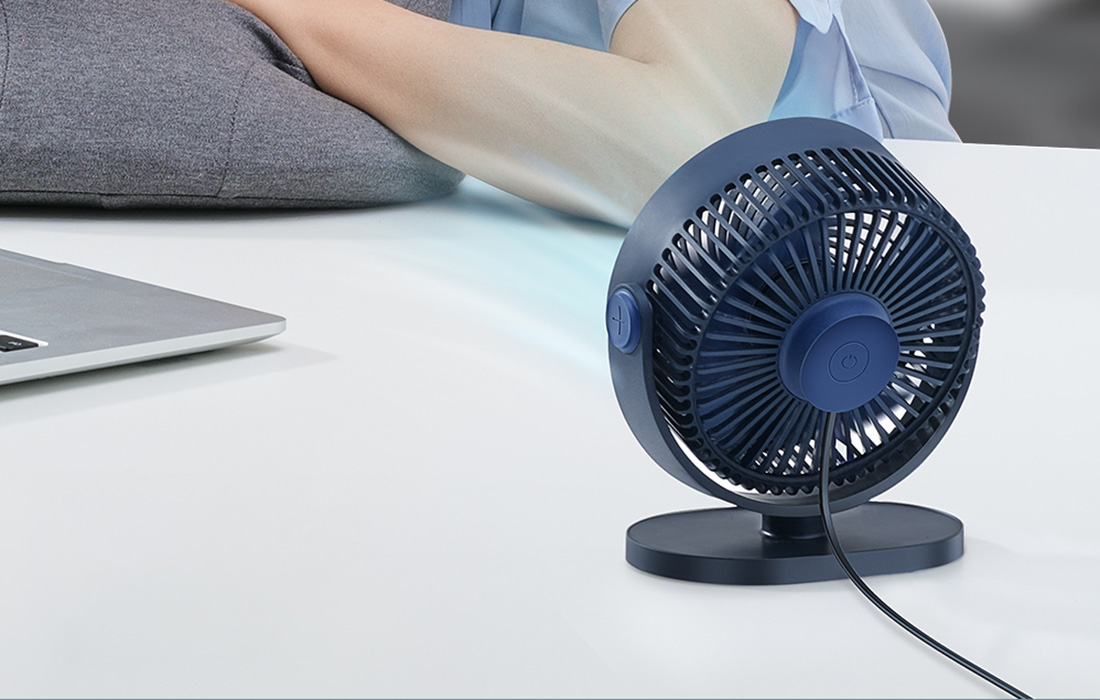 3 speeds to choose from
Adjust the work of the fan to your needs or to the conditions in the room. Baseus Serenity offers 3 speeds to choose from. The first provides a gentle breeze - it will prove useful, for example, at night when you are sleeping. The second allows you to enjoy a pleasant refreshment. The third one offers strong gusts that allow you to cool down almost immediately.
Clever design
Take advantage of the 180° adjustable fan angle to optimally adapt it to your needs. You can also easily remove certain components for cleaning. That way you can keep it in perfect condition for longer! What's more, the unit is designed to minimize the risk of hair getting tangled in it.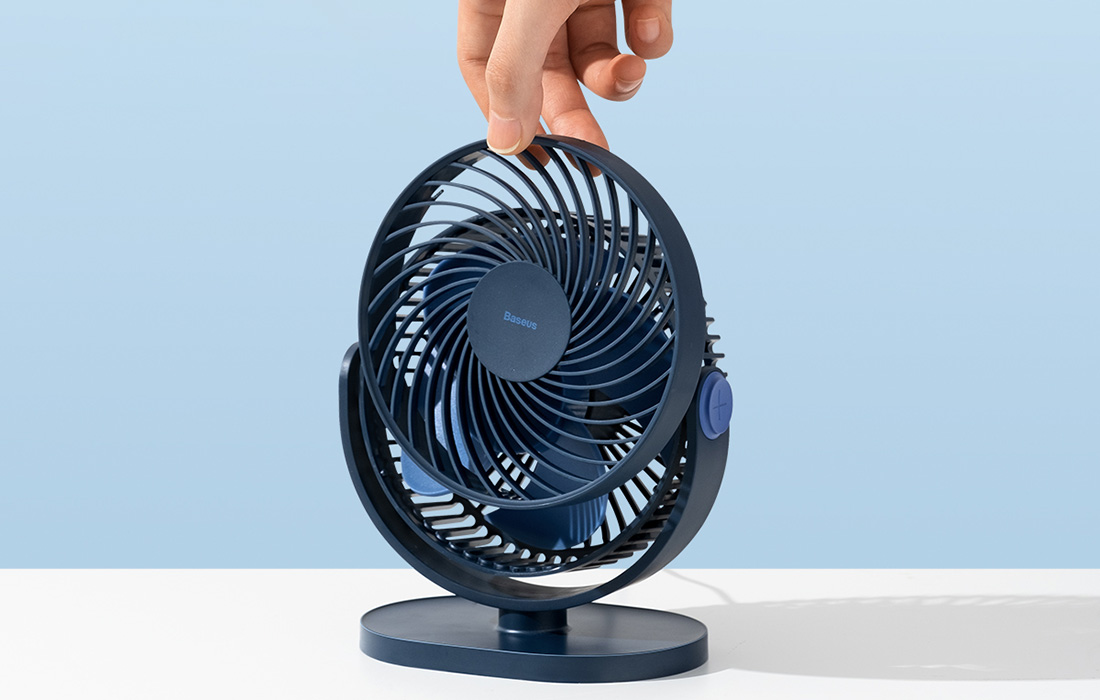 Hassle-free power supply
Conveniently use the fan wherever you want. Baseus Serenity has been equipped with a 116cm long USB cable that allows you to connect it to a power source. You can easily connect the device not only to a regular adapter, but also to your computer, laptop or powerbank. This means that the fan will be perfect both at home and at work, or while traveling by car.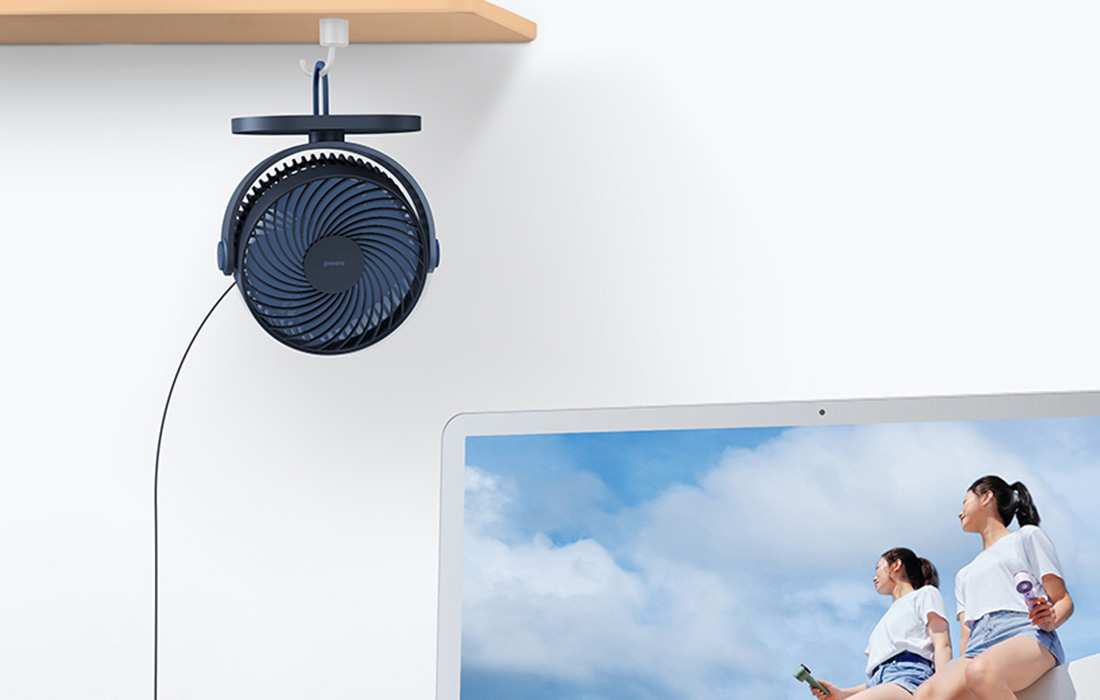 Various possibilities of application
Despite its capabilities, the Baseus Serenity fan is surprisingly compact. Thanks to a small stand it will not take up too much space - you can easily put it on your desk or table. The device is also equipped with a special handle, with which you can hang it, for example, on a hook. In this way, you can better adjust its position to your expectations and save more space in the room!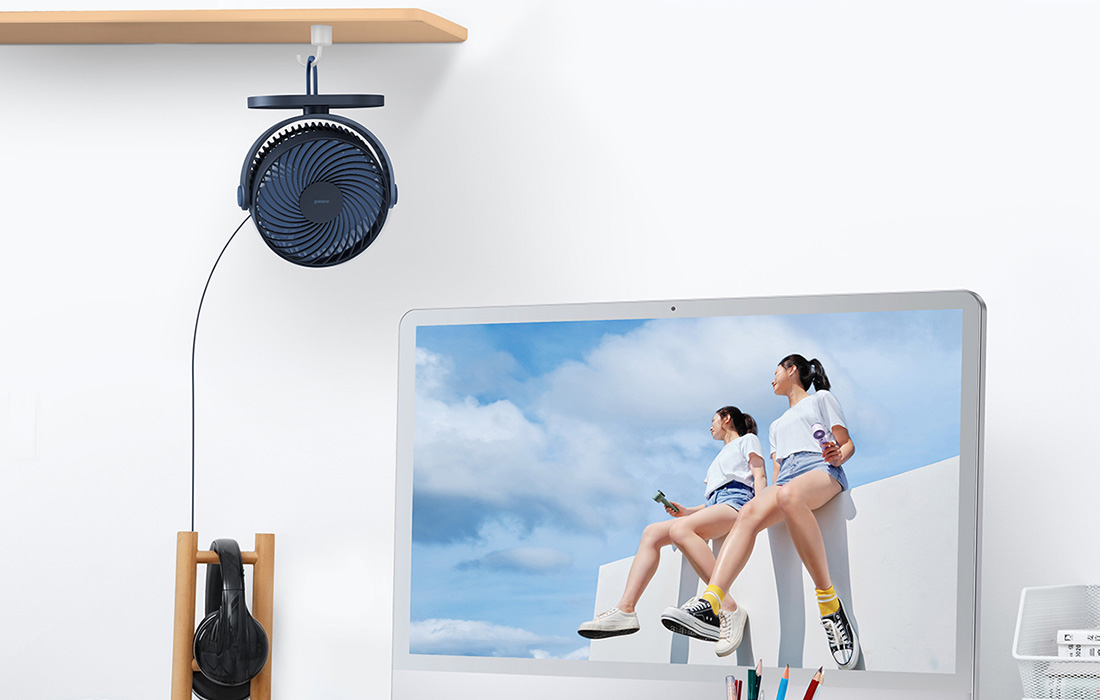 Specification:
| | |
| --- | --- |
| Brand | Baseus |
| Name | Serenity Desktop Fan |
| Model | ACYY000003 |
| Color | Blue |
| Material | ABS + PC |
| Input | 5V / 1A |
| Power | 3W |
| Speed levels | 3 |
| Sound level | ≤42dB |
| Weight | About 225g |
| Dimensions | 140x150mm |
| Fan diameter | 120mm |
| Cable length | 1160mm |