4-in-1 Baseus Lite Series USB-C to 4x USB 3.0 + USB-C Hub
Make your computer work easier. Baseus 4-in-1 hub offers 4 USB 3.0 ports and allows you to transfer files at speeds up to 5Gbps. It stands out for its wide compatibility, and thanks to the Plug&Play system, it is extremely easy to use. Lightweight, compact and durable - it can accompany you almost anywhere.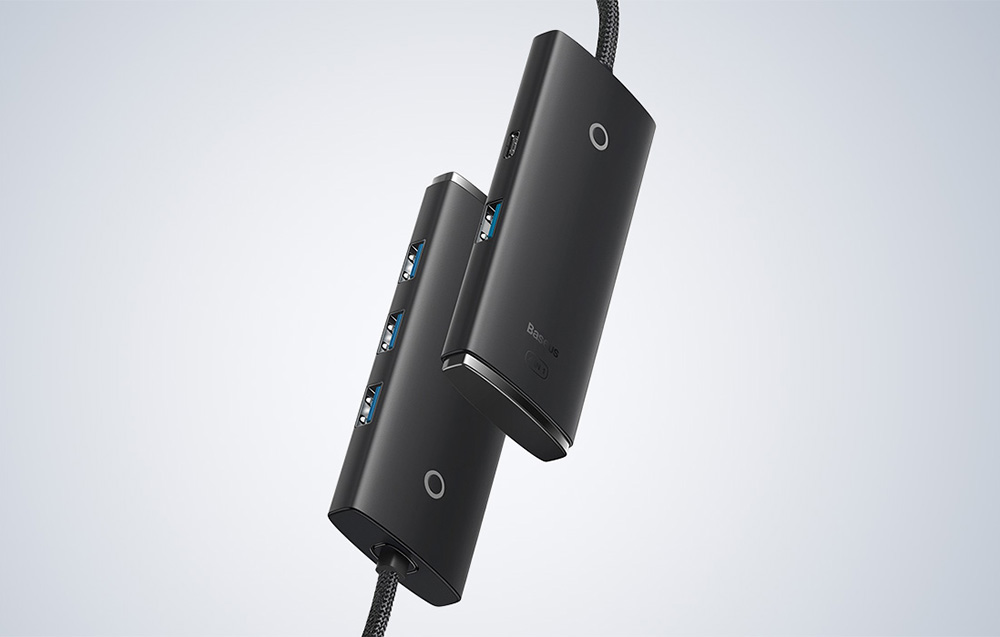 Multiple uses
Expand the capabilities of your computer. The Baseus Lite Series hub allows you to connect up to 4 additional devices, such as a mouse, keyboard, printer, desktop fan, tablet, smartphone, USB drive or memory card reader. This makes it ideal for example at work or while playing games.
Lightning-fast file transfers
Do you often transfer files between devices? Or maybe you occasionally copy photos or videos? Baseus hub will certainly come in handy! Product provides transmission speed up to 5Gbps. You no longer have to wait endlessly for your files to be transferred!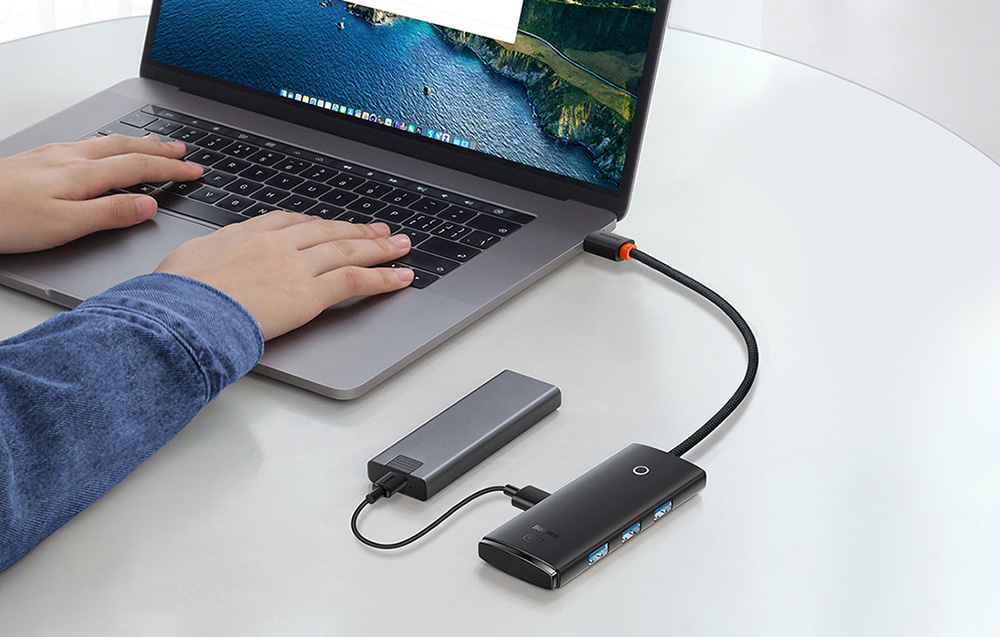 Plug&Play
Do not waste your time on complicated configuration of devices. The hub supports the Plug&Play system, which means that you only need to plug it into your computer or laptop. Moreover, the product is compatible with most popular operating systems, such as Windows, Mac OS and Linux. A built-in light indicator will let you know the status of the device.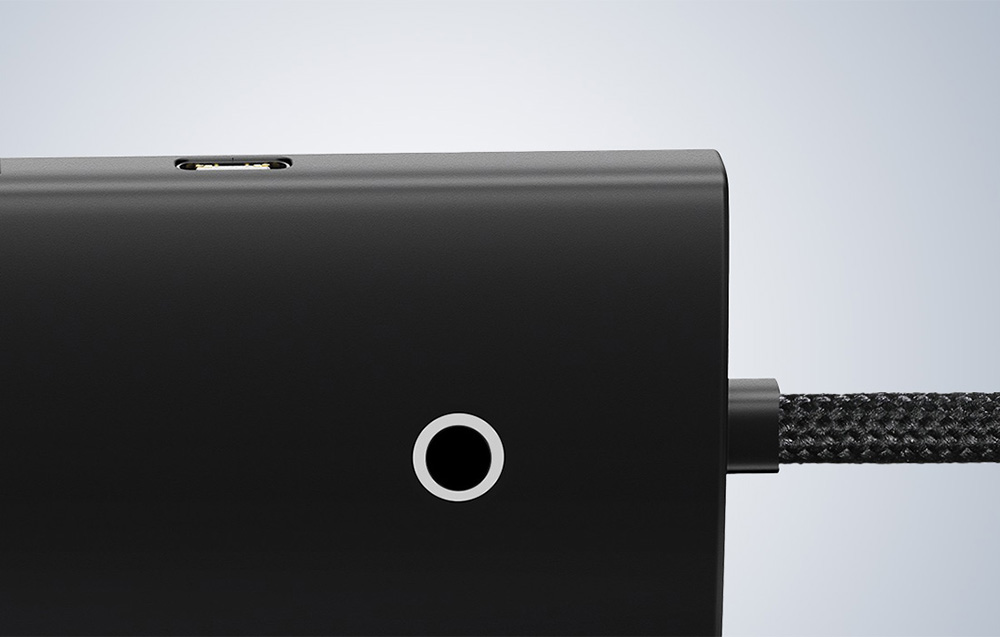 OTG function
Or maybe you want to increase the capabilities of your smartphone? The adapter supports the OTG function. So you can, for example, connect your phone to your computer to watch movies on a bigger screen. It is also possible to transfer files between smartphones and USB drives. Note: your phone/tablet must support OTG to use the functions described.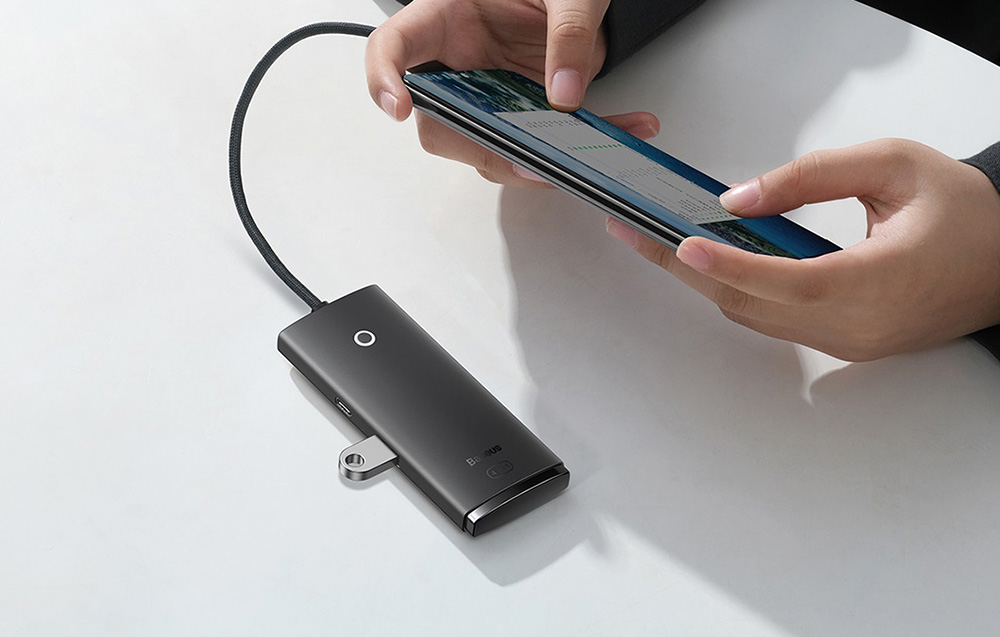 Reliable performance
The built-in chip is responsible for efficient operation of the device. It also helps to avoid delays. The hub also has a USB-C port, which allows you to connect an additional 5V / 3A power source. Thanks to this it can ensure stable, smooth operation even with 4TB drives.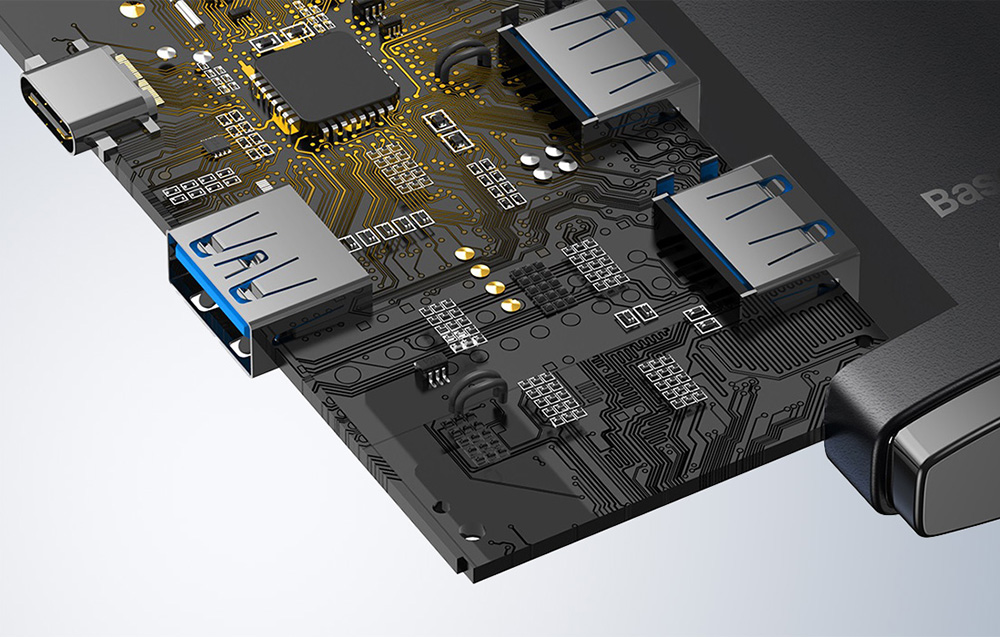 Thoughtful design
The casing of the device has been made of durable ABS plastic, thanks to which it is resistant to scratches. It will not show any unaesthetic fingerprints, either. The cable in a durable braid is distinguished by long durability, as well as resistance to pulling and abrasion. The orange details are eye-catching and give the product an original character.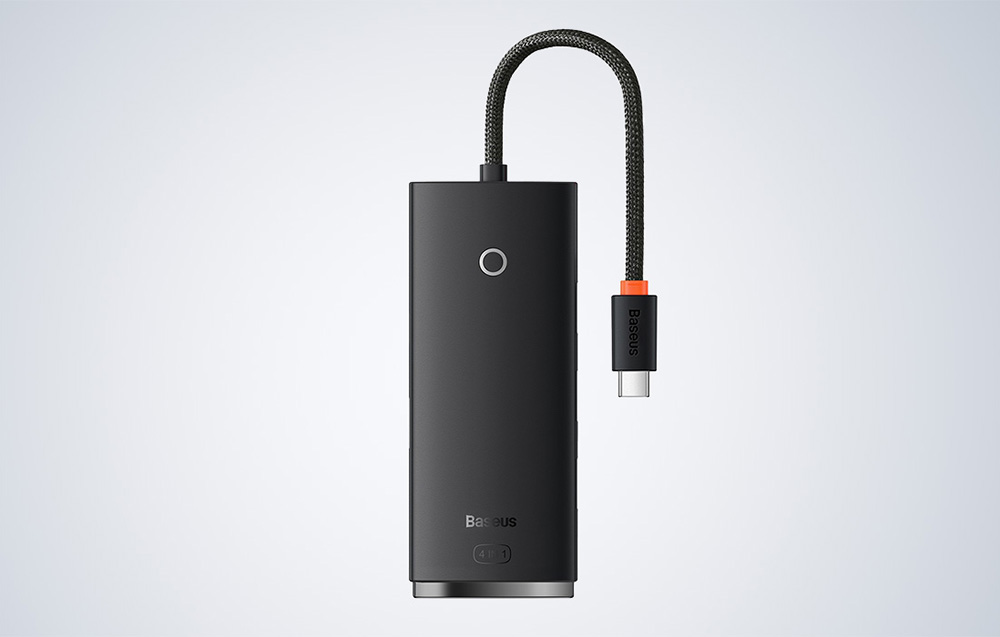 You can always have it at hand
The Baseus Lite Series hub is not only functional, but also practical. Lightweight and compact - you can always have it with you. It will not take up too much space in your backpack or handbag. It weighs only 28g. Take it to work, on vacation or on a business trip and use its functionality whenever you need it!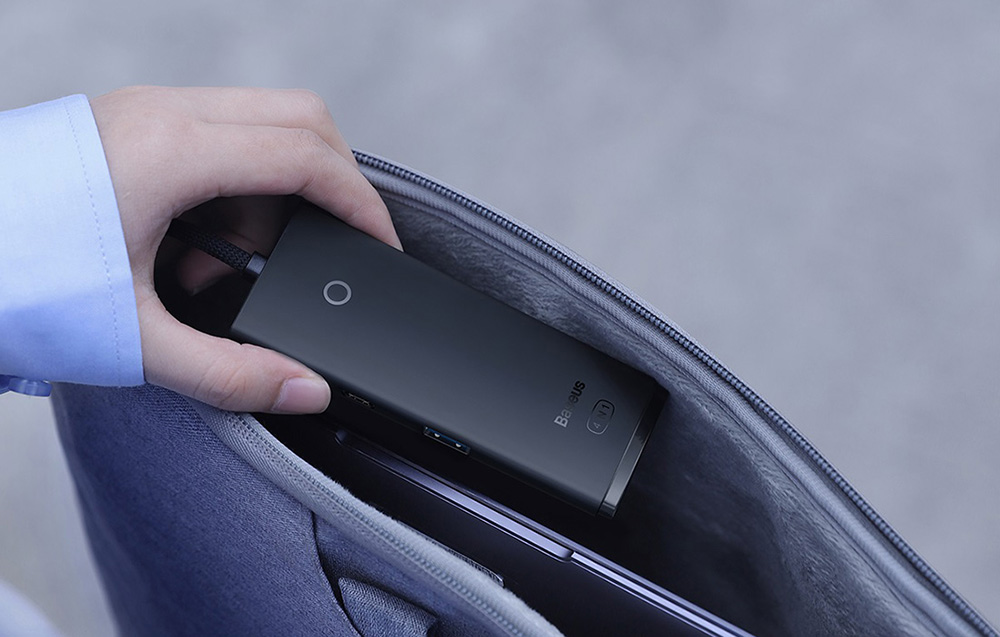 Specification
| | |
| --- | --- |
| Brand | Baseus |
| Name | Lite Series 4-Port HUB Adapter |
| Model | WKQX030301 |
| Operating voltage | 5V |
| Operating current | <200mA |
| Output ports | 4x USB-A |
| Input voltage / current (USB-C) | 5V / 3A |
| Transmission Speed | Up to 5Gbps |
| Color | Black |
| Weight | 28g |
| Dimensions | 44x110x14mm |
| Cable length | 25cm |
| Supported operating systems | Windows, Mac OS, Linux, etc. |