Baseus Wisdom car gravity cockpit mount with Qi inductive charger
Use your smartphone while driving and charge it at the same time. The Baseus mount features a thoughtful design, so you don't have to worry about your phone falling out of it and getting damaged. It charges your device wirelessly for even more convenience.
Charge wirelessly
The Gravity mount offers wireless charging, so you don't have to worry about it discharging while you're on the go. As a result, you can use your navigation and charge your device at the same time. With 15 watts of power, you can quickly get your smartphone ready to go again.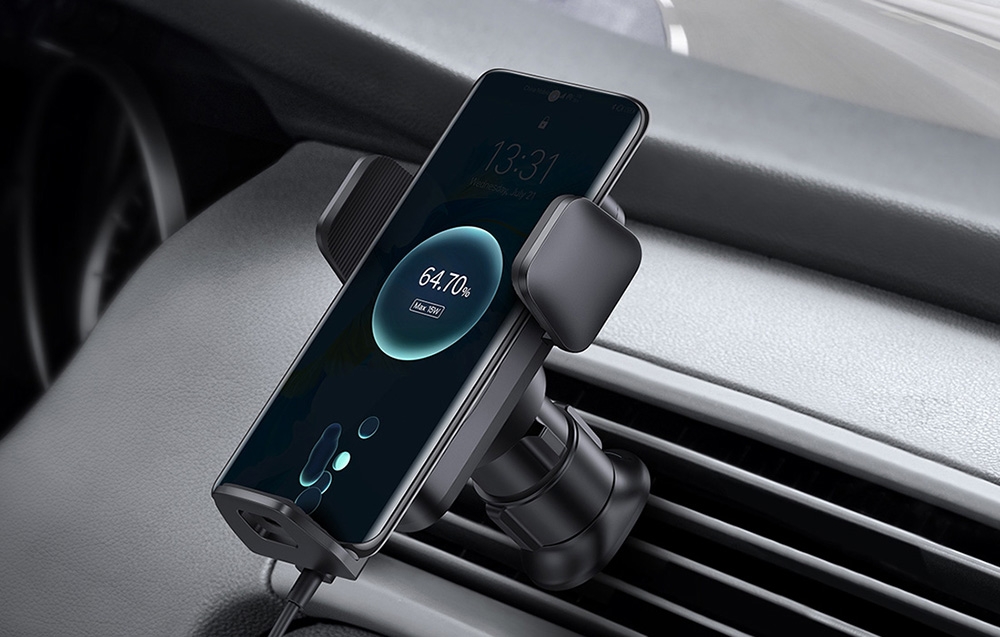 Compatible
Don't worry about compatibility issues. CGZX000001 works with both Apple and Android phones with 4.7" - 7.5" screen sizes. You don't even have to take your smartphone out of the case if its thickness is less than 7mm.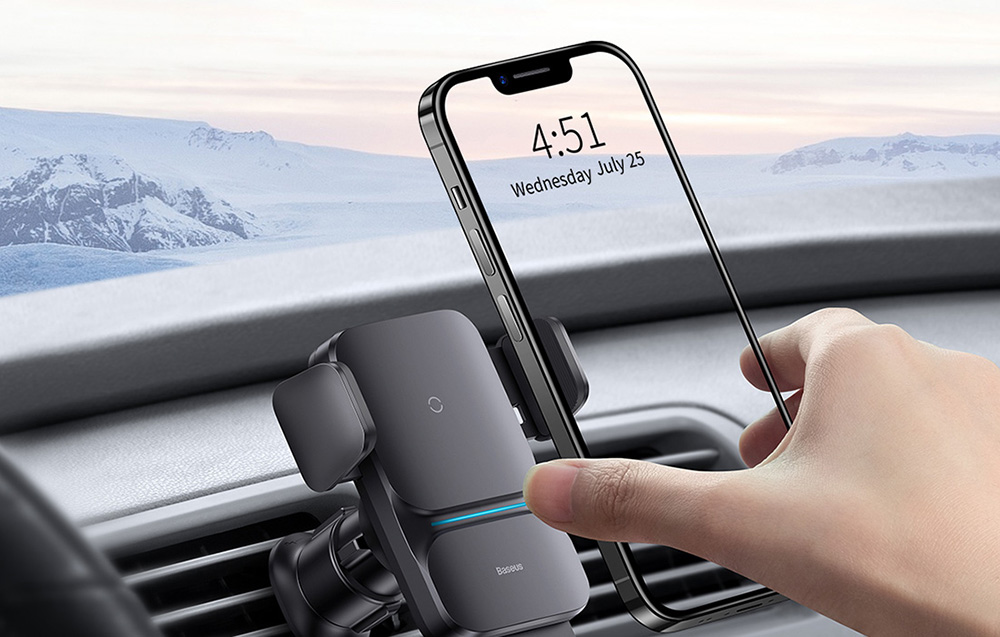 Your smartphone's safety
Speed bumps, bumpy roads, sudden braking - these and similar obstacles are no challenge for the CGZX000001. Thanks to its clever design, the holder holds firmly to the ventilation grille and ensures stability. In addition, it closes automatically and the sides are finished with silicone to protect your smartphone. In addition, it detects foreign objects and pauses charging to prevent your device from overheating.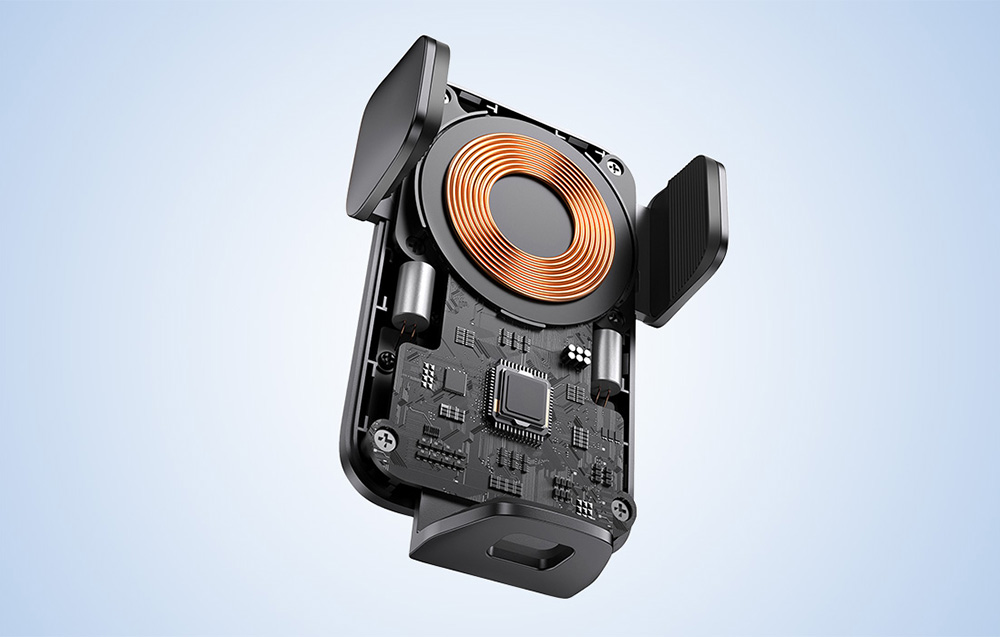 Convenient operation
This is not the end of the advantages of CGZX000001. The Baseus holder is equipped with an automatic mechanism, which means that when you put your phone down, the jaws of the device clamp down, adjusting the spacing to the width of your smartphone. To release them, press the dedicated button.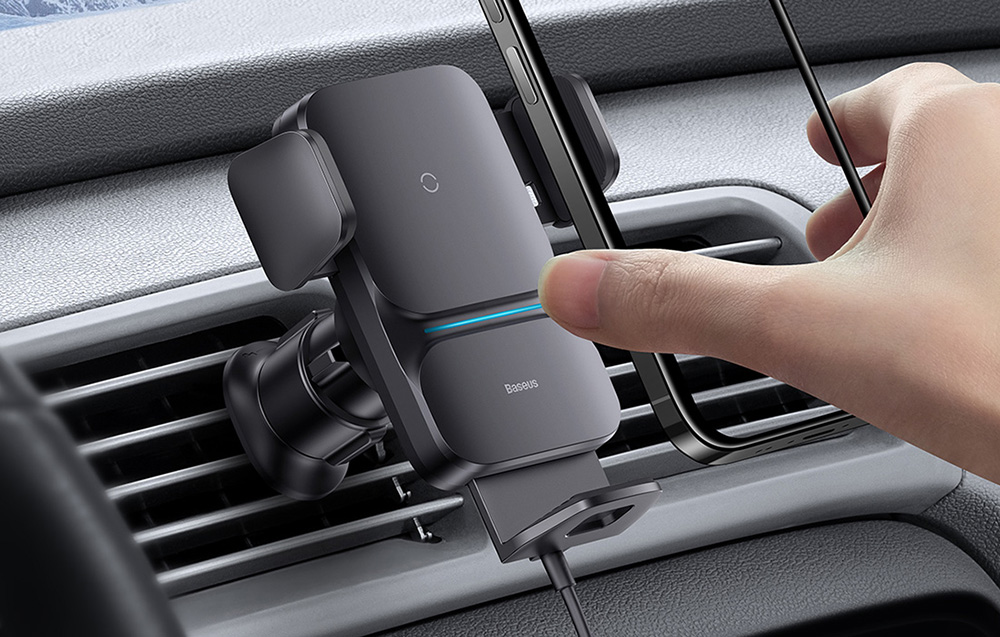 Included
Specification:
| | |
| --- | --- |
| Manufacturer | Baseus |
| Model | CGZX000101 |
| Material | ABS |
| Color | Black |
| Mounting place | Air conditioning grille |
| Input current | 5V/2A, 9V/2A, 12V/1.67A |
| Output power | 5W / 7.5W / 10W / 15W |
| Charging socket | USB-C |
| Compatibility | phones with screen diagonals of 3.5" - 7.5" |
| Cable length | 1m |
| Indication charging power | 15W |
| Weight | 160 g |