Baseus GaN3 Pro mains charger
You no longer have to wait endlessly for your device to charge. Baseus charger is equipped with 3 ports (USB-C x2, USB), so it will allow you to charge several devices at once. It supports fast charging protocols, so you can charge different types of devices in no time. The charger works with laptops, smartphones, tablets and gaming consoles. Moreover, its lightweight and compact design will not take up much space.
Charge 3 devices at once
Now you can charge your laptop, smartphone, tablet and console at the same time. Thanks to fast charging protocols, you'll have your device ready to go again in no time. That means it only takes about 1.5 hours (65 watts) to charge your MacBook Air.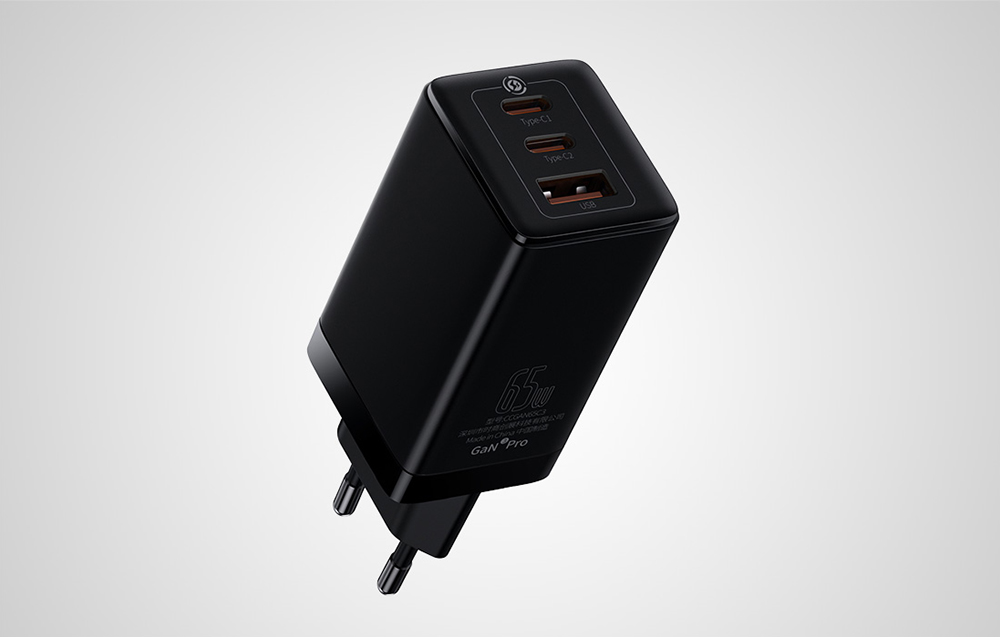 Safe charging
The charger is designed to be safe to use and fast to charge. The product is equipped with protection against overvoltage, overcurrent, overheating and short circuit. In addition, the charger is compatible with AC 110-240V, so you can also take it on vacation abroad.
Modern solutions
Baseus patented Power Split system detects and adjusts power to the connected device to protect its battery. While GaN3 technology is responsible for efficient energy conversion, offering a total of 65 watts. Moreover, its use also affects the lightweight design of the charger and prevents it from overheating.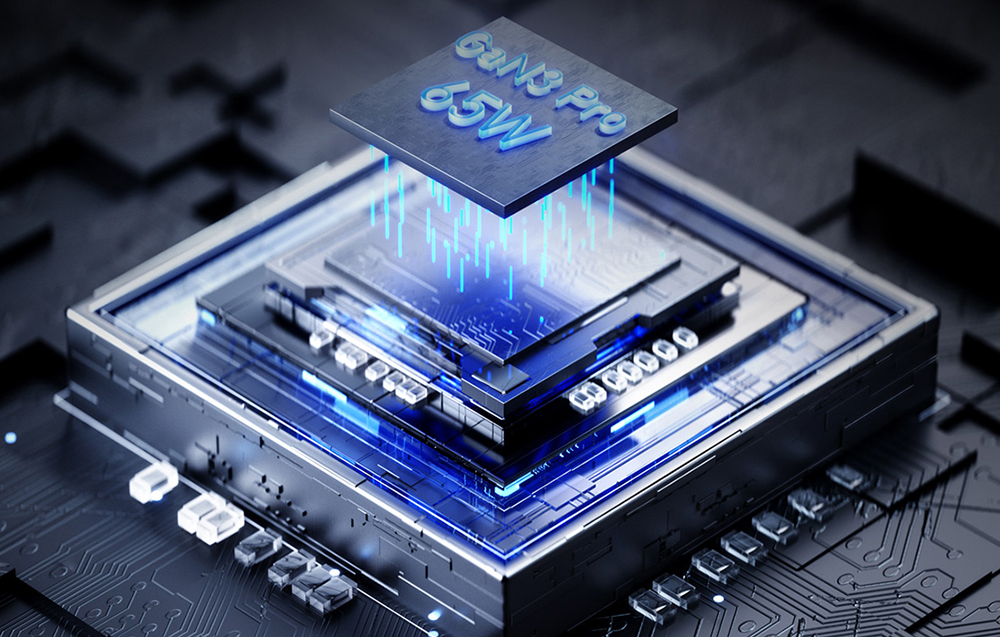 Wide compatibility
Don't be afraid of compatibility issues. Baseus charger will charge iOS and Android devices, such as laptops, tablets and smartphones that support fast charging protocols. With its help, you will also prepare gaming consoles, such as Nintendo Switch, to work again.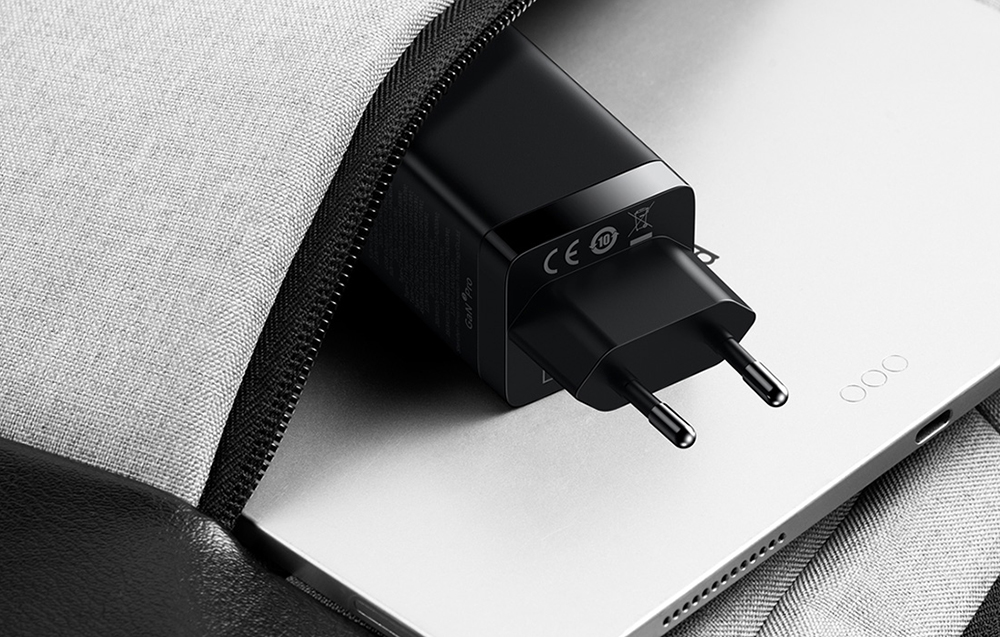 Included
charger
USB-C to USB-C cable
Specification
| | |
| --- | --- |
| Brand | Baseus |
| Model | CCGP050101 |
| Color | Black |
| Input | AC 200-240V, 50/60 Hz, 0.6A Max. |
| Weight | 124 g approx. |
| Dimensions | 100.7 x 36 x 32 mm |
| Type-C1 / Type-C2 | 5V/3A, 9V/3A, 12V/3A, 15V/3A, 20V/3/25A |
| USB | 5V/3A , 5V/4.5A , 9V/3A , 12V/3A , 20V/3A |
| Type-C1 + Type-C2 | 45W + 20W |
| Type-C1 + USB | 45W + 18W |
| Type-C2 + USB | 5V/3A, 15W |
| Type-C1 + Type-C2 + USB | 45W + 15W |