Baseus Metal Age II Car Holder to ventilation grid (silver)
Equip yourself with a practical car holder that will help you travel safely and comfortably. Car holder Baseus Metal Age II is compatible with smartphones 4.7 - 6.7 inches and ensures their stable position throughout the journey. The holder has a gravity sensor, thanks to which the jaws automatically lock the phone, and you can put it down with one hand. The product does not scratch the surface of your smartphone, and the highest quality materials ensure durability and resistance to damage. In addition, a special hole allows you to charge your phone while driving.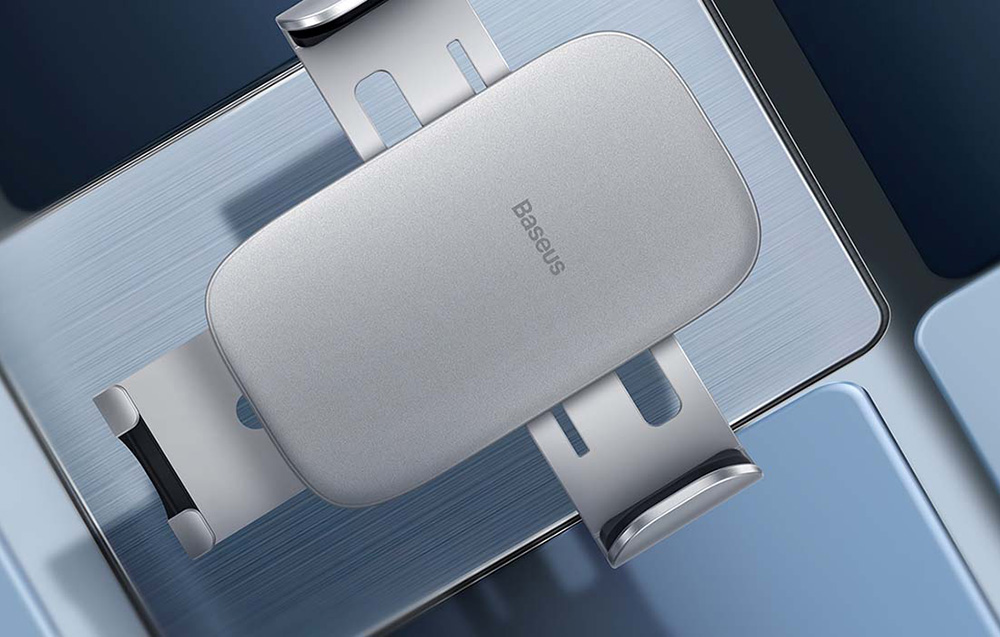 Safe and comfortable travelling
Baseus Metal Age II makes traveling by car safer and more comfortable. Automatic clamp allows you to operate the holder with one hand, so the driver can focus on driving. The reinforced clamp and triangular design provide a secure grip and keep the phone steady even on bumpy roads. Additionally, the holder does not generate any noise and the jaws work smoothly and do not jam.
High-quality materials
Baseus Metal Age II grille car mount is distinguished by its improved shape and the use of high-end materials. The metal construction increases the durability of the product and its resistance to damage, while the silicone finish of the jaws prevents possible scratching of your smartphone. The holder is also safe for the surface of the car, and the steel hook provides maximum stability, so that the phone does not shake or change its position while traveling.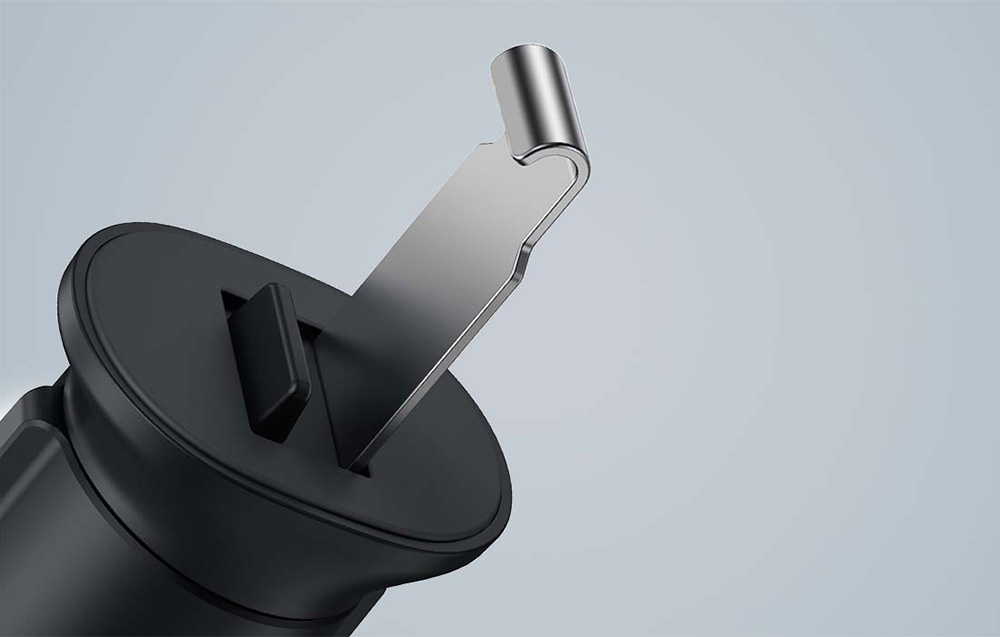 Wide compatibility
The Baseus grille car mount is compatible with smartphones 4.7 - 6.7 inches, so it will fit most popular phone models. You will mount it on the ventilation grille using a steel hook, which is child's play and does not take much time. In this way, you will facilitate comfortable operation of your phone without limiting your visibility.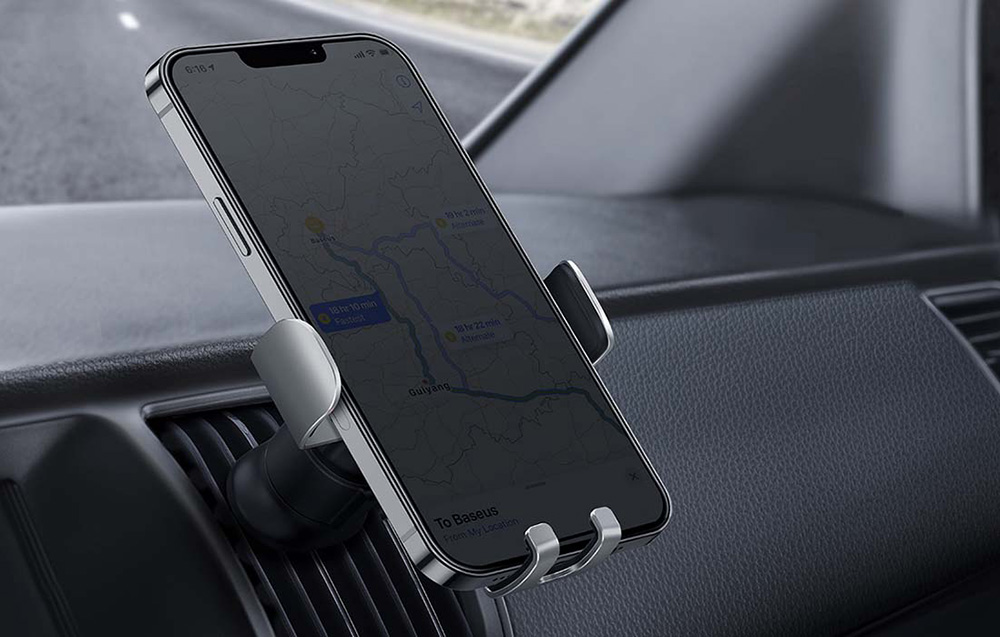 Modern design
Wondering whether the cradle will blend in well with your car's interior? No worries. The product is characterized by modern design, so it can be a stylish addition to your car. The compact form of the holder does not limit visibility during the trip, while the matte finish makes it look elegant. The holder is sold in four color variants, so every user will find something for himself.
Specification:
| | |
| --- | --- |
| Brand | Baseus |
| Name | Baseus Metal Age II Car Holder to ventilation grid |
| Model | SUJS000012 |
| Material | ABS, aluminum alloy |
| Color | Silver |
| Mounting | Mounting to the ventilation grid |
| Holding type | Clamping |
| Compatible smartphones | 4.7 - 6.7 inches |
| Weight | 80 g |