Baseus Cafule USB-C to USB-C cable
Enjoy fast charging and equally fast data transfer. The USB-C to USB-C cable from Baseus allows you to charge select devices with up to 100W of power and up to 5A of current. It also allows you to transfer files at speeds up to 480Mbps. The built-in E-Marker chip ensures the safety of use, and the use of high-quality materials guarantees the exceptional durability of the product.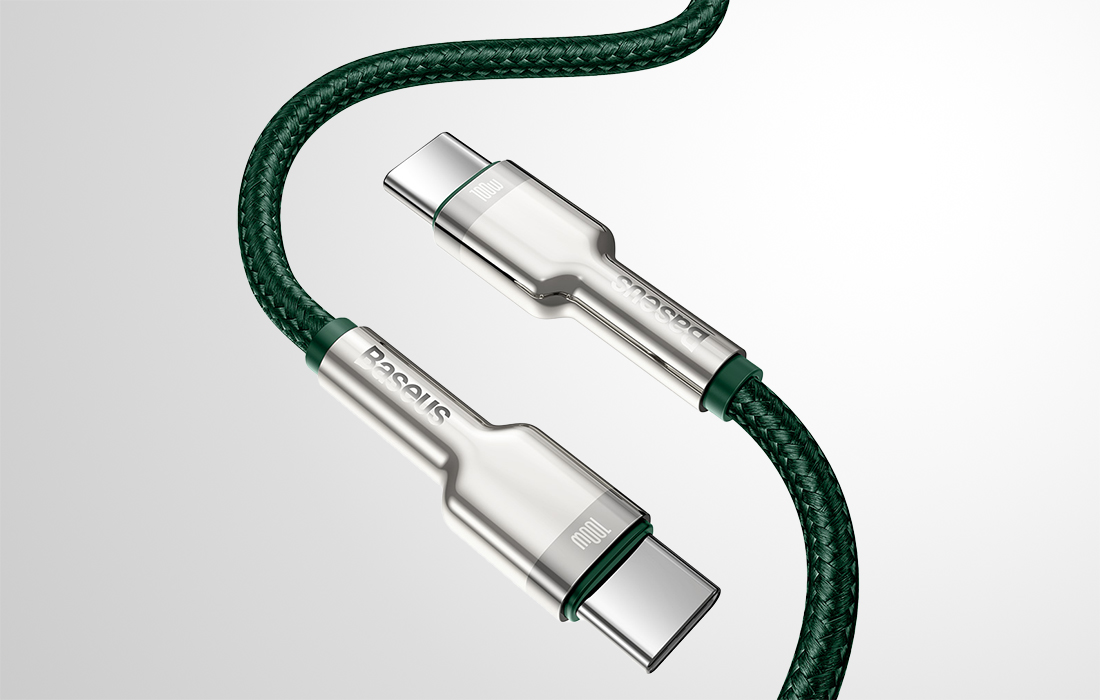 Fast charging
No more waiting endlessly for your devices to be charged. The cable supports 20V / 5A fast charging with 100W of power, so you can, for example, bring your 2019 MacBook back to full power in just about 2 hours. What's more, the high current of 5A allows you to charge the Huawei Mate 30 to 70% and the Xiaomi Mi 10 to 60% in about 30 minutes. The Nintendo Switch, on the other hand, will take about 2.5 hours to fully charge.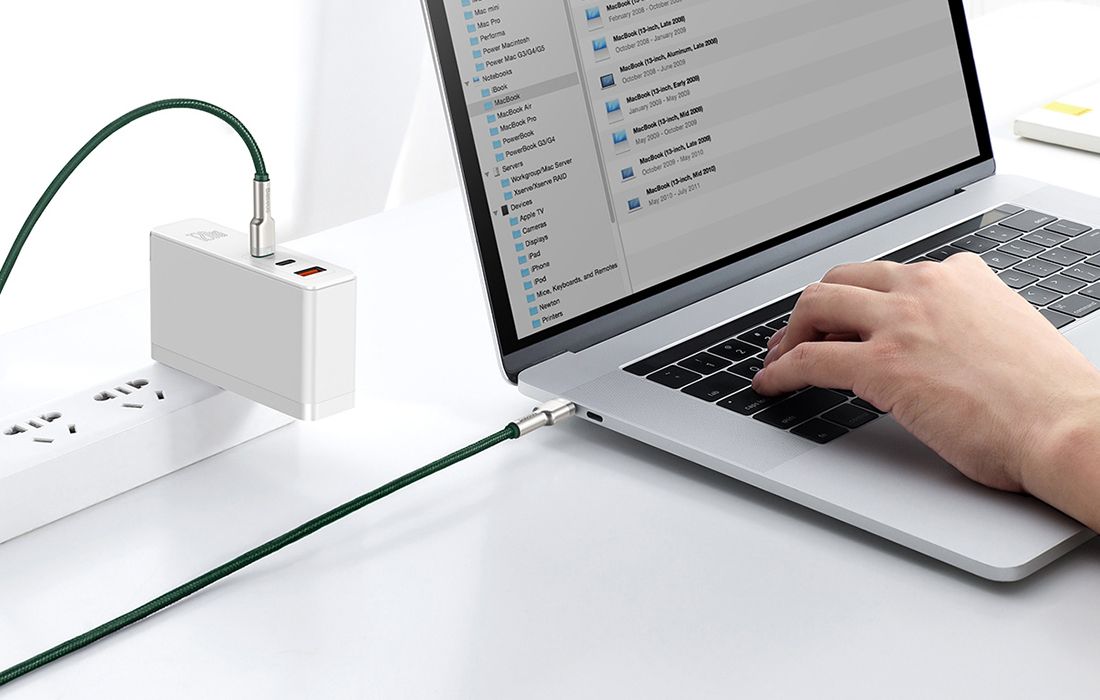 Fast file transfer
With the cable, you can not only charge your devices in a short time, but also transfer all the files you need. The product allows you to transfer data at speeds of up to 480Mbps. This means that you only need a few moments to get your photos, videos or documents to their destination - with Baseus you will save time!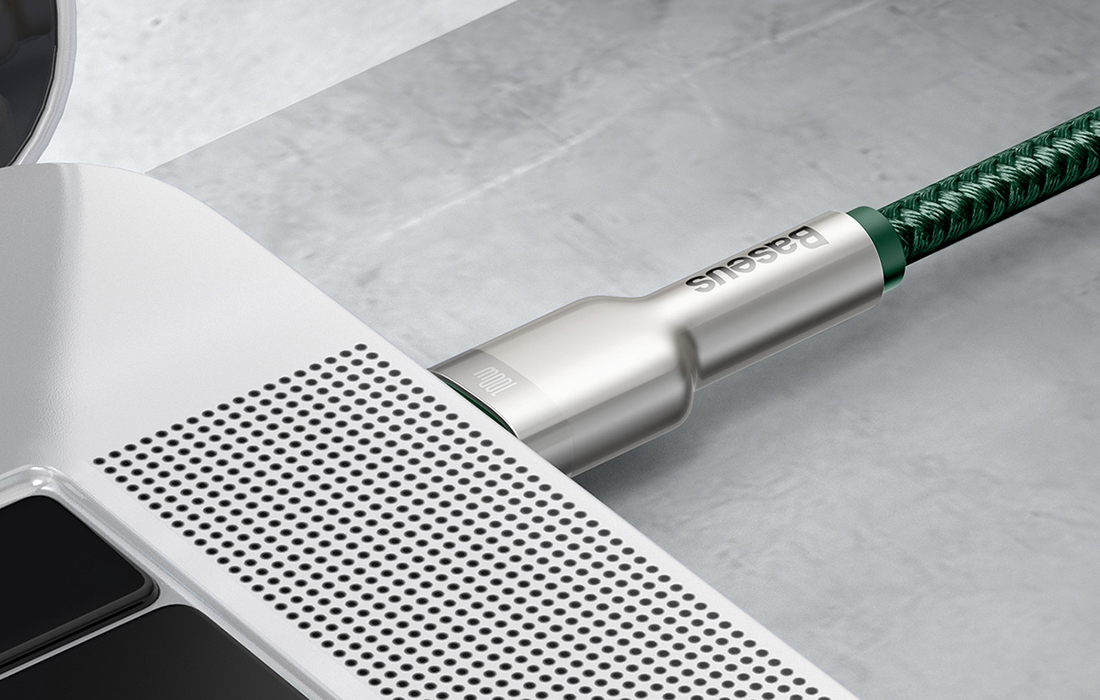 Wide compatibility
The cable is compatible with most devices equipped with USB-C ports. With its help you can easily charge your MacBook, laptop Lenovo, HP or Dell, tablet or smartphone Xiaomi, Honor or Huawei. You can also use it to charge Nintendo Switch console.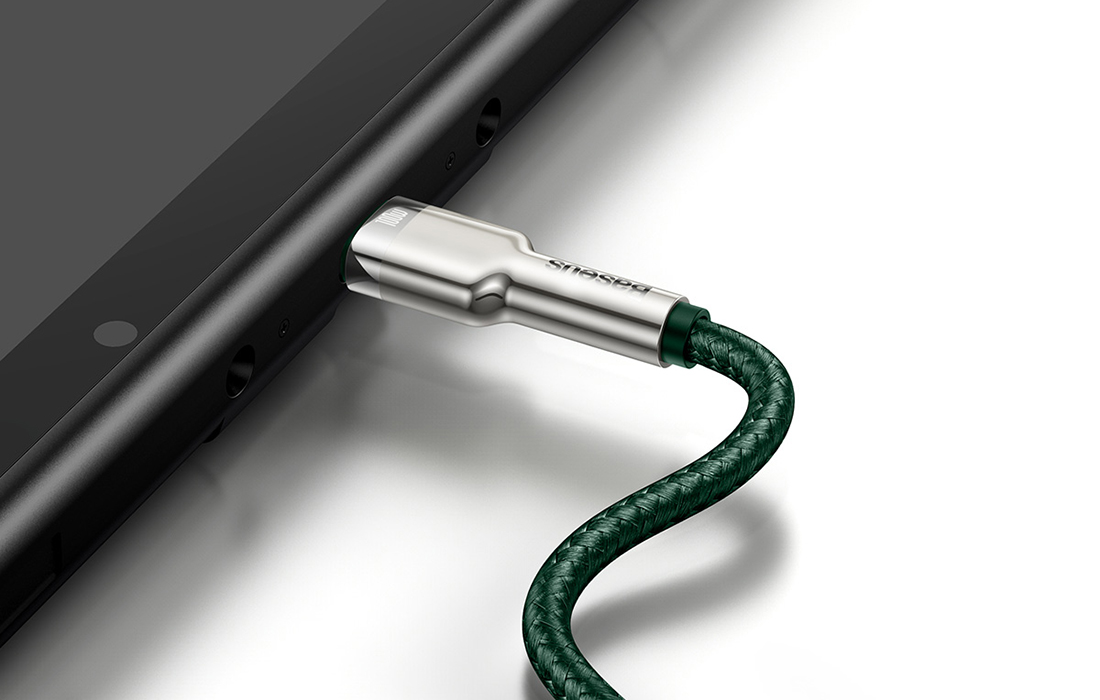 Efficiency and safety
Thanks to the improved design, the cable will not overheat even when charging laptops with 100W of power. The built-in E-Marker chip intelligently recognizes connected devices and adjusts the voltage and current to keep them safe. What's more, the cable's 8 strands of tinned copper wire ensures faster charging and lower power consumption.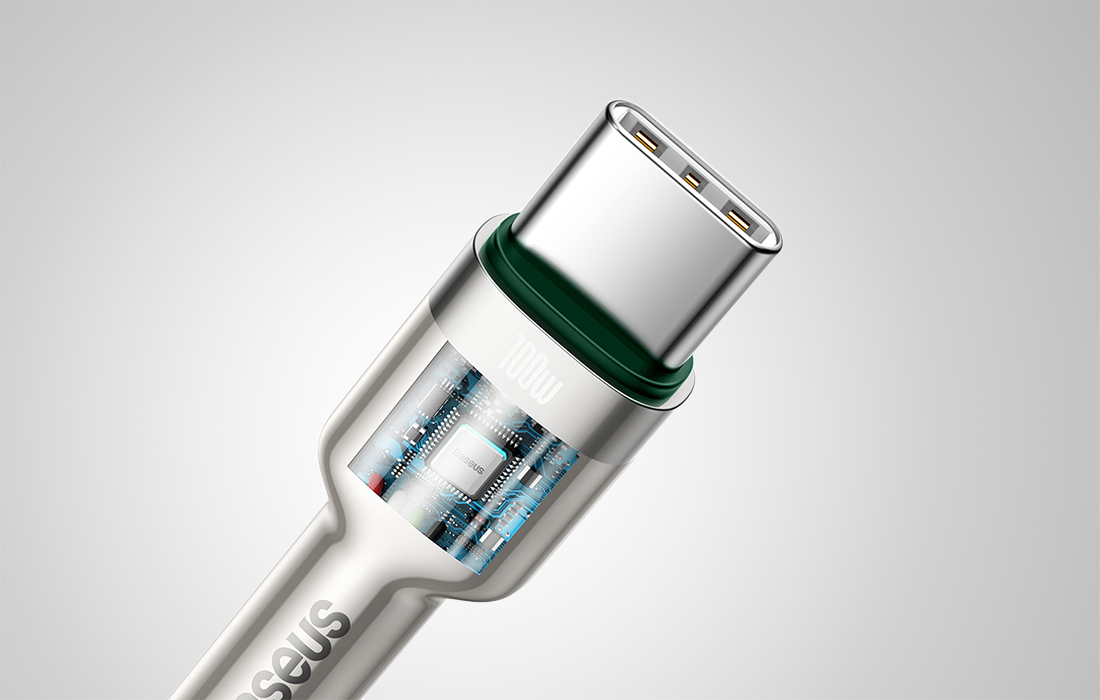 High-quality craftsmanship
This practical cable will serve you well for a long time - you don't have to worry about the need to quickly replace it with a new one. Durable connectors are equipped with rubber protection, which prevents scratching the ports. The zinc alloy and UV-coated housings are resistant to oxidation and fading, and the nylon braid protects the cable from bending, tearing and other types of damage.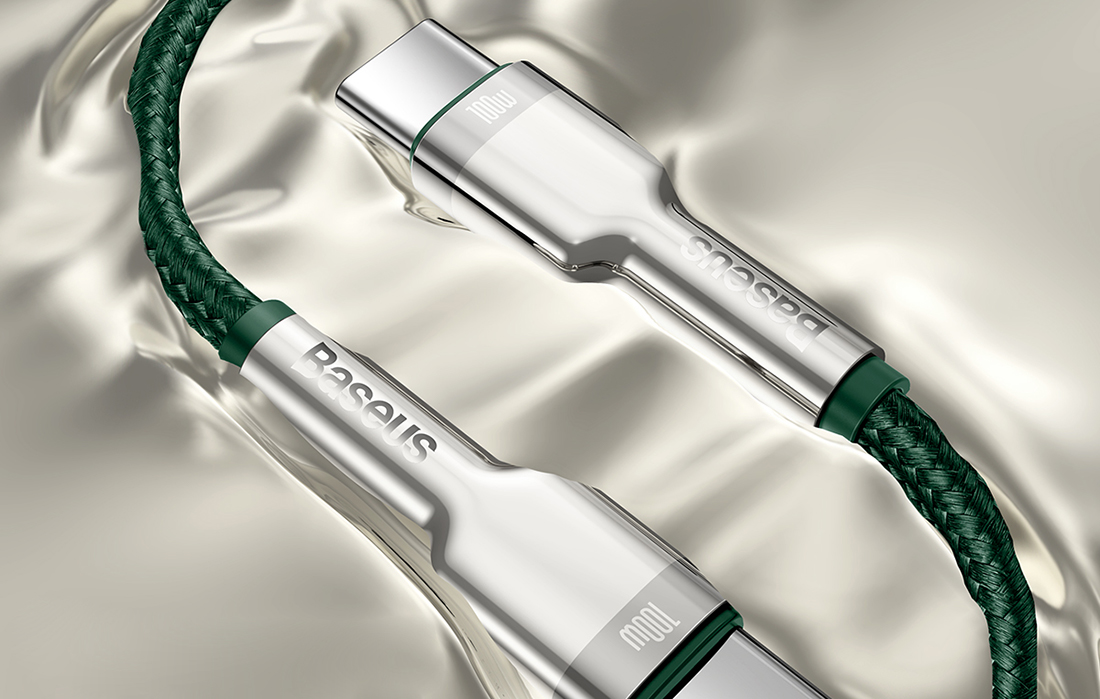 Specification
| | |
| --- | --- |
| Brand | Baseus |
| Name | Cafule Series Metal Data Cable |
| Model | CATJK-D06 |
| Color | Green |
| Material | Zinc alloy + nylon braid |
| Power | Up to 100W (20V / 5A) |
| Transmission speed | Up to 480Mbps |
| Input interface | USB-C |
| Output interface | USB-C |
| Length | 2m |