Baseus Dynamic USB-C to USB-C cable
Now you can charge your devices in no time. The USB-C to USB-C cable from Baseus charges at up to 100W and allows you to transfer files at up to 480Mbps. It is also extremely durable and resistant to damage. The advanced E-Marker chip ensures safe use.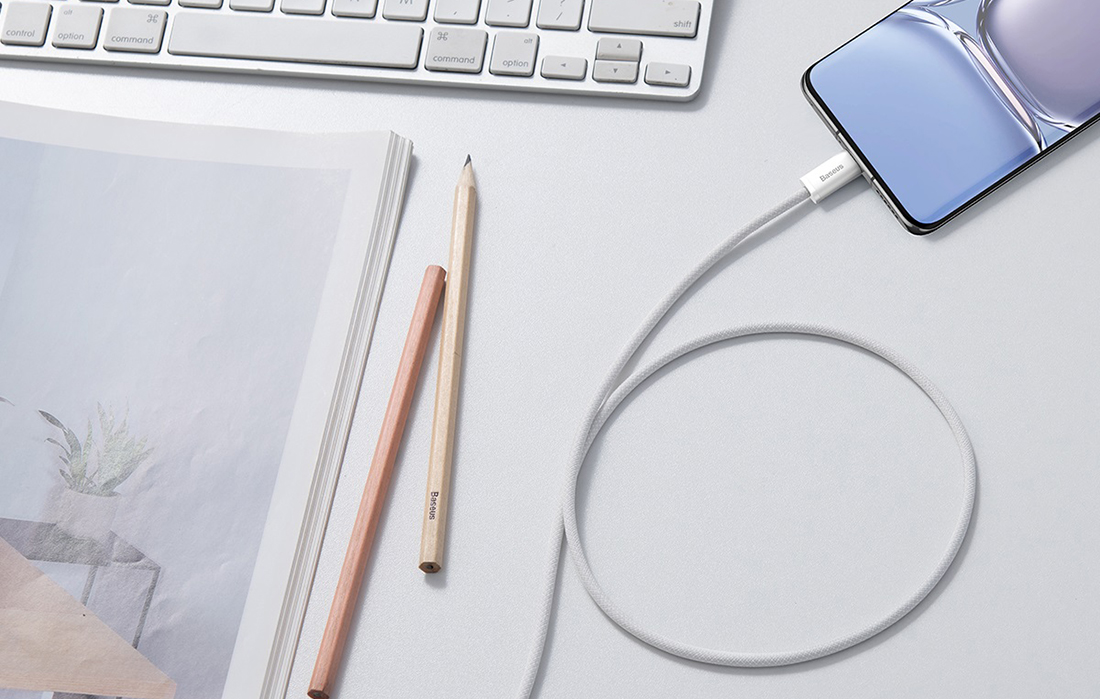 Fast charging - fast data transfer
You no longer have to wait endlessly for your devices to be charged. Baseus brand cable allows you to charge selected devices with up to 100W of power. It is even suitable for charging laptops. It also allows you to transfer files quickly - the transmission speed it offers is up to 480Mbps. This means that it only takes a few moments to copy the data you need!
Best Technology
Don't worry about the safety of the devices you are charging. The cable is equipped with an intelligent E-Marker chip, which is responsible for their reliable protection. Moreover, as many as 324 wires made of tin-plated copper ensure more efficient signal transmission.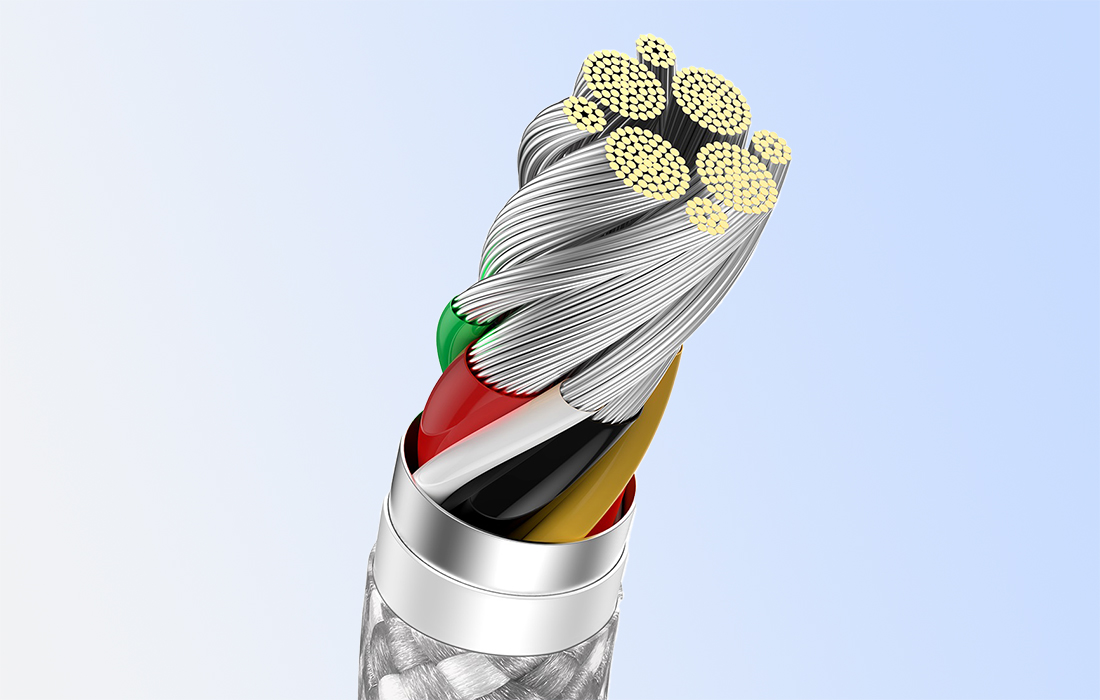 Improved design
Baseus proves that cables can impress not only with functionality, but also with design. The product is distinguished by a stylish design and has been designed in such a way that the connector fits even better into the port of the selected device. Moreover, the high-density braid ensures its strength and resistance to pulling, bending, tearing and other types of damage.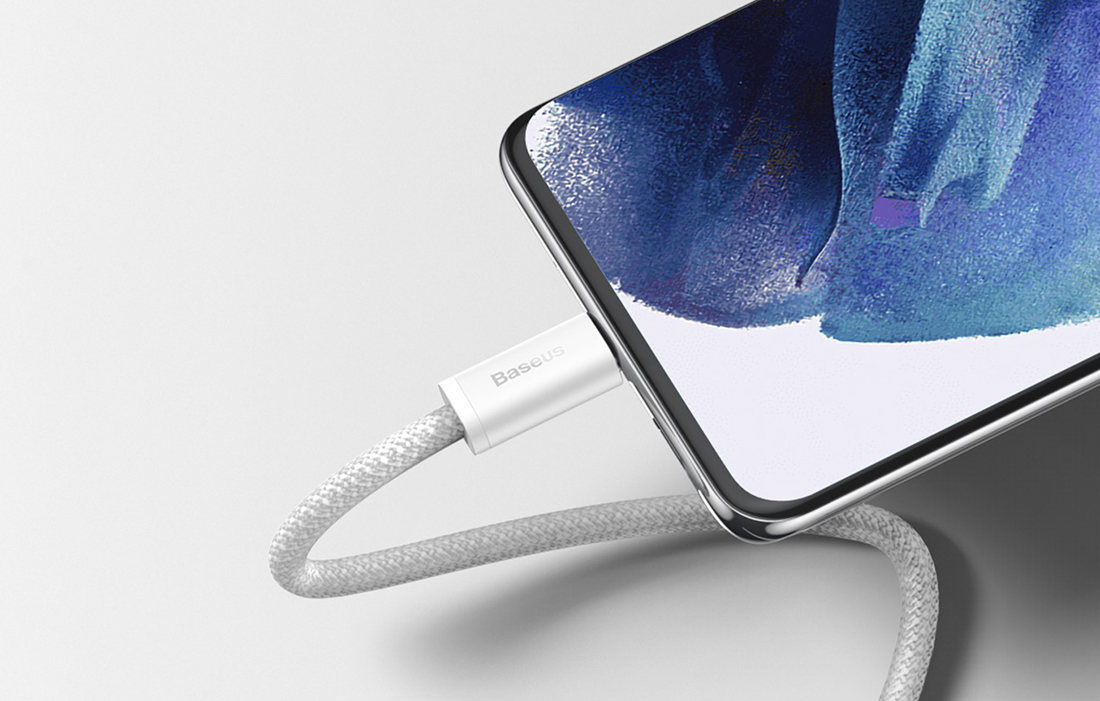 Specification
| | |
| --- | --- |
| Brand | Baseus |
| Model | CALD000202 |
| Type | USB-C to USB-C |
| Material | ABS + high density braid |
| Power | Up to 100W (20V-5A) |
| Transmission rate | Up to 480Mbps |
| Cable length | 1m |
| Color | White |