BlitzWolf BW-WTR01 smart sprinkler system
Take care of your garden and be sure that your plants will be optimally watered. The BlitzWolf BW-WTR01 smart sprinkler system will make it easy for you! You can control it remotely via an app, as well as create work schedules. There are also 2 watering modes - irrigation and sprinkling. The included devices also work with soil sensors (sold separately).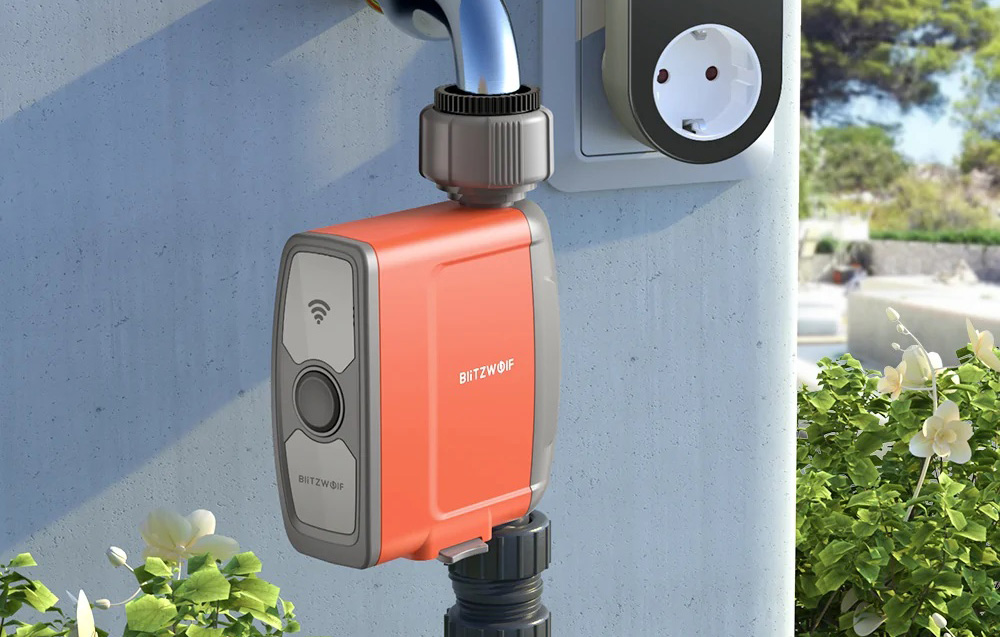 Remote control with an app
Now you can conveniently control your sprinkler system from a distance. All you have to do is download the BlitzWolf app! The Hub connects to your smartphone in the 2.4GHz band, and to your irrigation controller using the 433MHz frequency. The range of the Wi-Fi connection is up to 50m!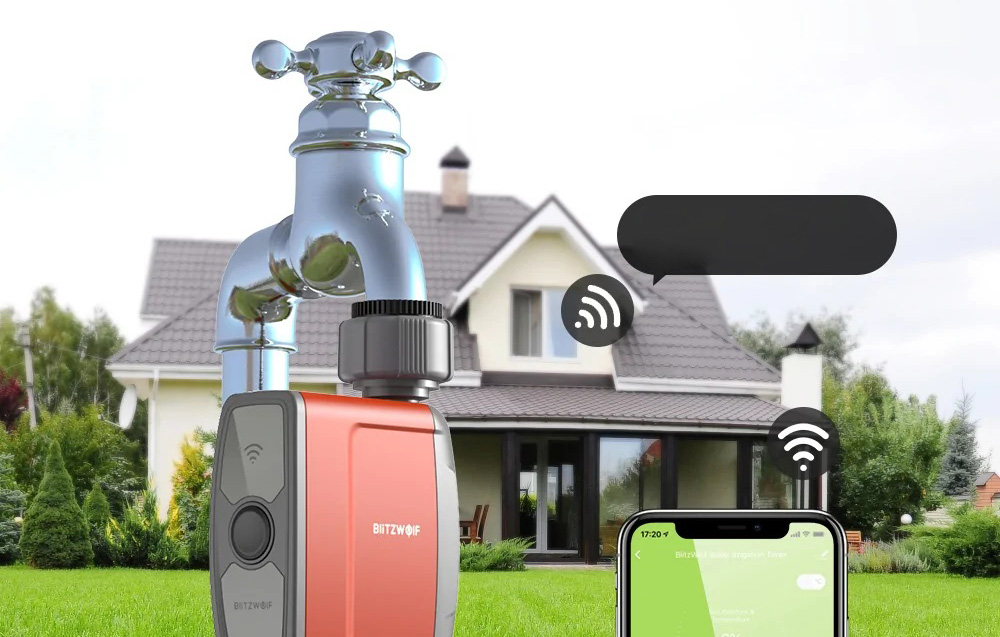 2 modes to choose from
The BW-WTR01 smart sprinkler system allows you to choose from 2 modes of operation, so you can further customize its operation to suit your needs. The available options are irrigation and misting. The product also records water consumption data - their analysis will allow you to implement water-saving solutions!
Work schedules
Using the app, you can also create detailed work schedules for your system. Among other things, you can choose the date, time, irrigation duration and mode. Don't worry about forgetting to water your garden - BlitzWolf BW-WTR01 will take care of it for you!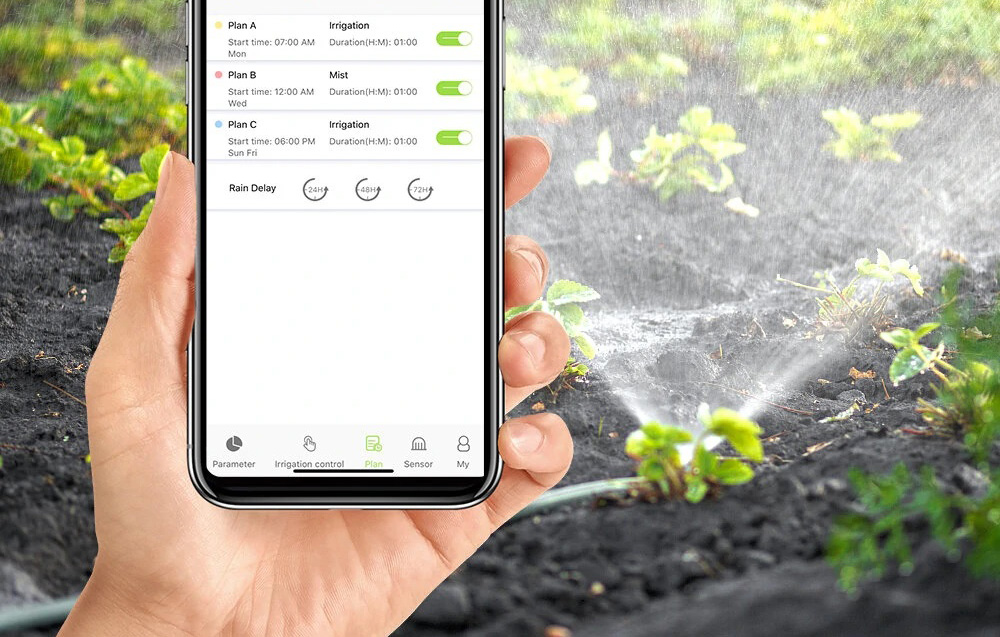 Multifunctional hub
The included smart hub can handle home appliances up to 16A. Thanks to the plug&play system, its operation is extremely simple. Don't be afraid of configuration problems. Moreover, one hub can be connected to up to 4 irrigators.
Compatibility with soil sensor
Want to optimize your sprinkler system even more? Now it's possible! BW-WTR01 is compatible with a soil sensor (sold separately), so it can get real-time information on soil moisture and temperature to regulate its operation based on this and provide plants with proper irrigation.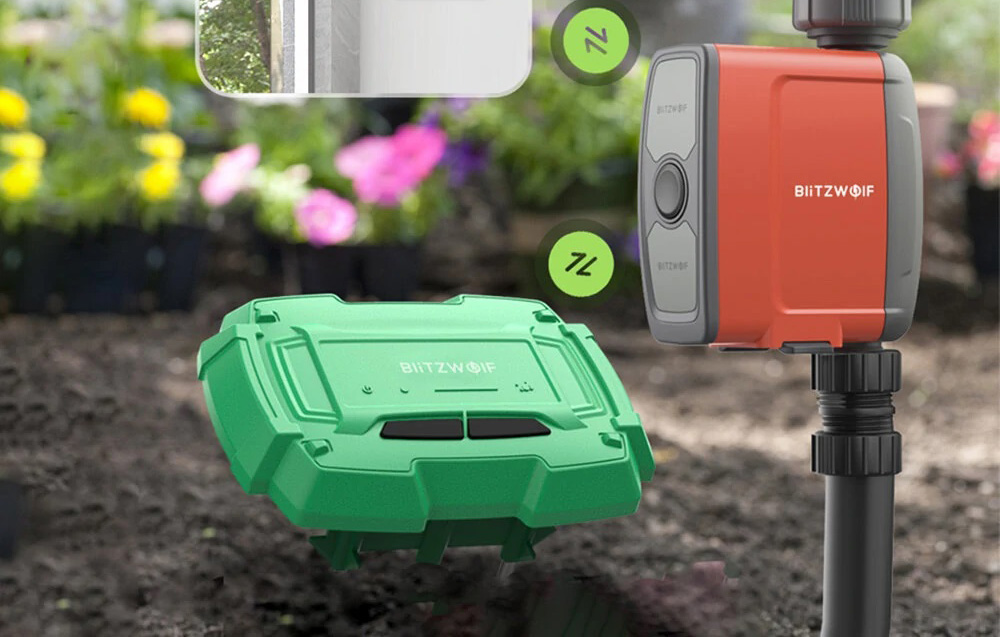 Reliable even when it rains
Rainy days are forecast and you don't want to waste water? In such a situation you can manually stop the watering schedule for 24 / 48 / 72 hours. The irrigation controller, which is part of the kit, is also distinguished by its IP54 water resistance, so you can use it outdoors with no worries. Rain drops will not pose a threat to it!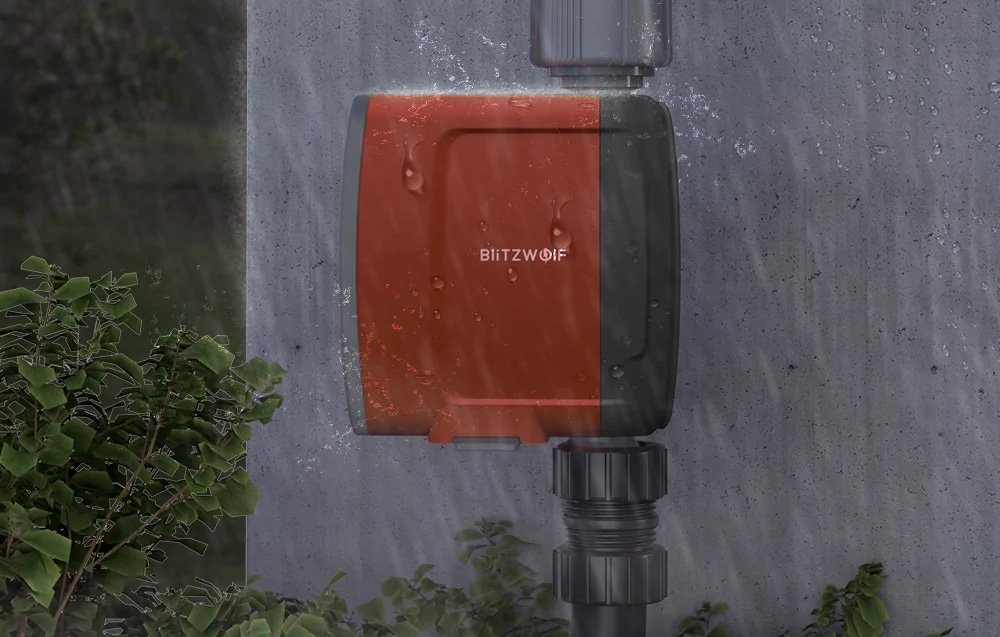 In the box
Irrigation controller
Multifunctional hub
Specification
| | |
| --- | --- |
| Brand | BlitzWolf |
| Model | BW-WTR01 |
| Power supply for irrigation controller | 4x AA DC 1.5V battery (not included) |
| Connectivity (irrigation controller) | 2.4GHz Wi-Fi + 433MHz |
| Water resistance (irrigation controller) | IP54 |
| Water flow rate | 5 l/min - 35 l/min |
| Operating pressure | 0.5 bar - 8 bar |
| Input (hub) | AC 110-240V 50/60Hz |
| Connectivity (hub) | Wi-Fi IEEE 802.11 b/g/n |
| Rated current (hub) | 16A |
| Connectivity (hub) | 433MHz |