BlitzWolf BW-AH2 smartwatch
The BlitzWolf BW-AH2 smartwatch is equipped with a large 1.57″ TFT display and features IP68 water resistance. It will notify you of incoming calls and notifications, and lets you choose from 8 sports modes. It also offers several features to help you take care of your health, such as heart rate and sleep monitoring. Lightweight, comfortable and elegant - it can make a great addition to any outfit.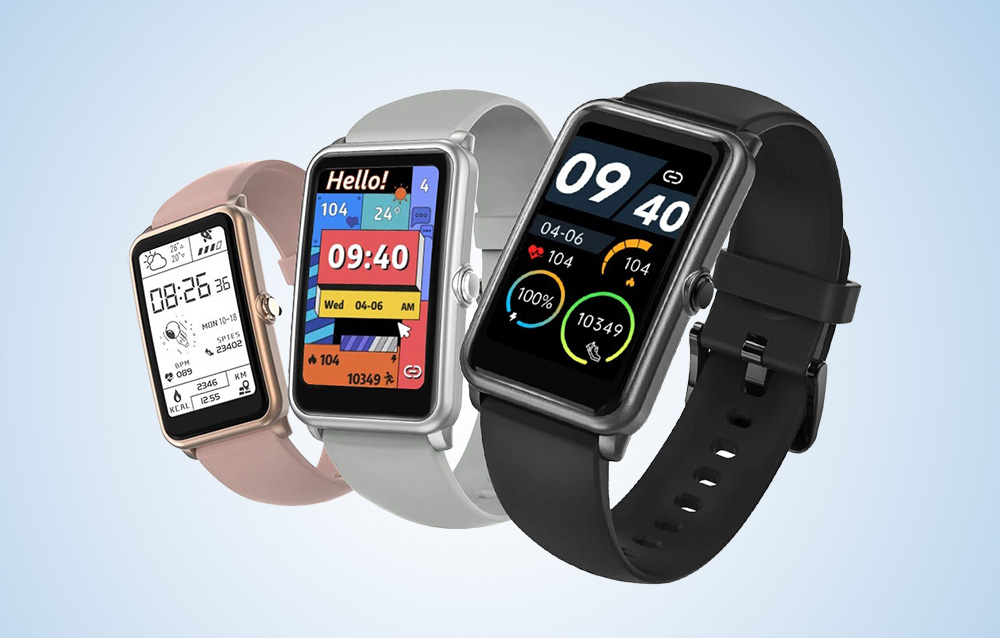 Large TFT HD display
The smartwatch's touchscreen display not only makes it convenient to use, but also looks great. The TFT HD 200x320 px screen with a diagonal of 1.57″ provides a clear, legible image even in the sun, so you can comfortably use it outdoors as well. It is also possible to change the appearance of the watch face. Choose from the available designs or create your own!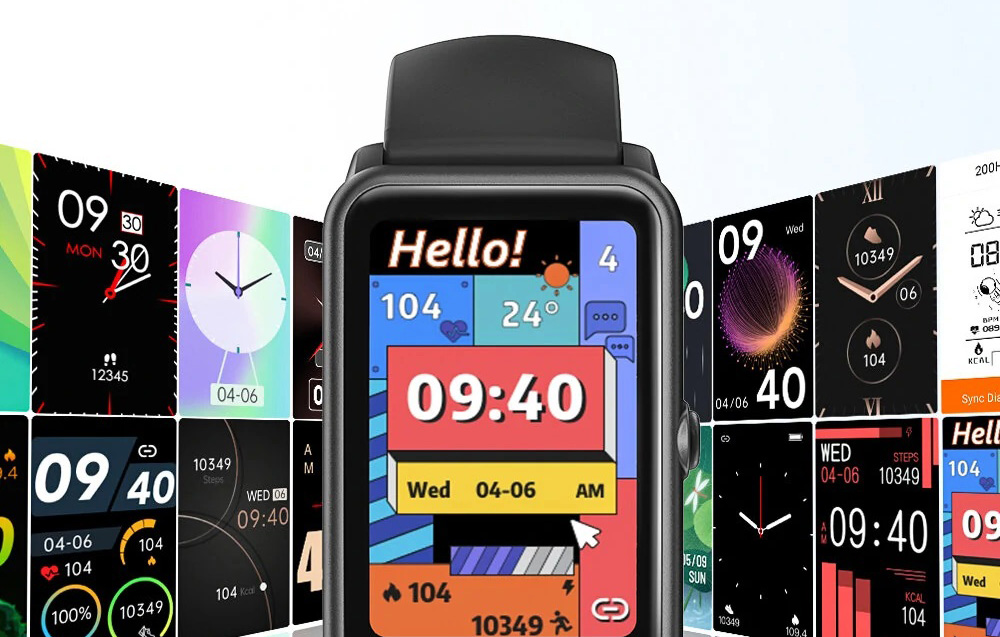 Stylish, comfortable, waterproof
The BW-AH2 smartwatch looks great - it will be a perfect complement to almost any style. It is also extremely lightweight and comfortable - it fits perfectly on the wrist. Its strap is made of silicone that is pleasant to the touch and skin-friendly. The device is also IP68 waterproof - you don't have to take it off when it's raining, washing dishes or exercising. It's not intimidated by drops of water or sweat!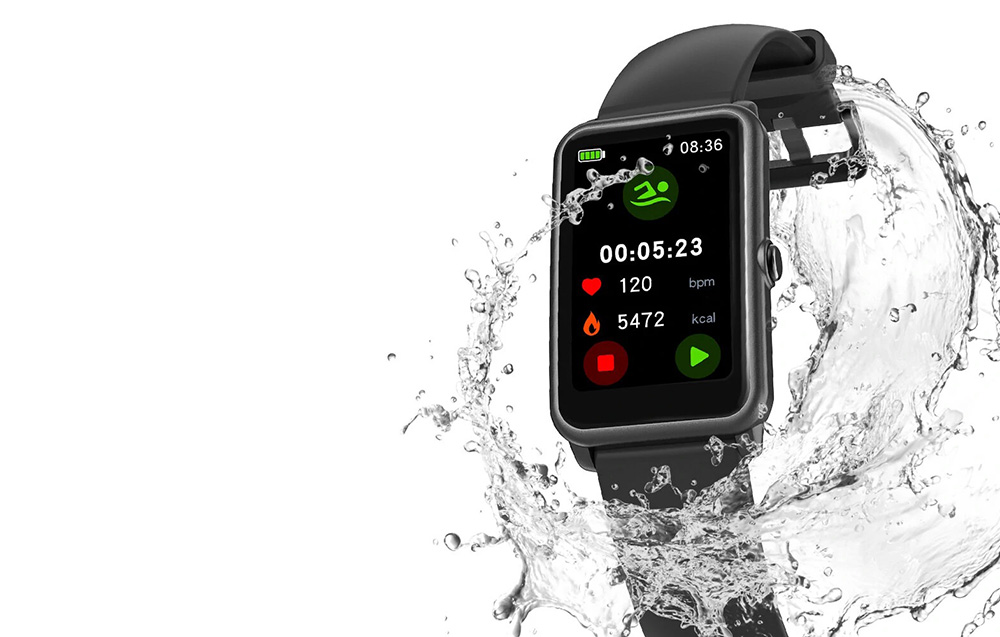 It will help you take care of your health
With BW-AH2 you can get to know your body better and take care of your health. The smartwatch offers a sleep monitoring function and analyzes its quality. This gives you a chance to eliminate possible bad habits! The device can also act as a menstrual calendar. What's more, the built-in optical sensor and advanced algorithms allow precise measurement of heart rate and blood pressure.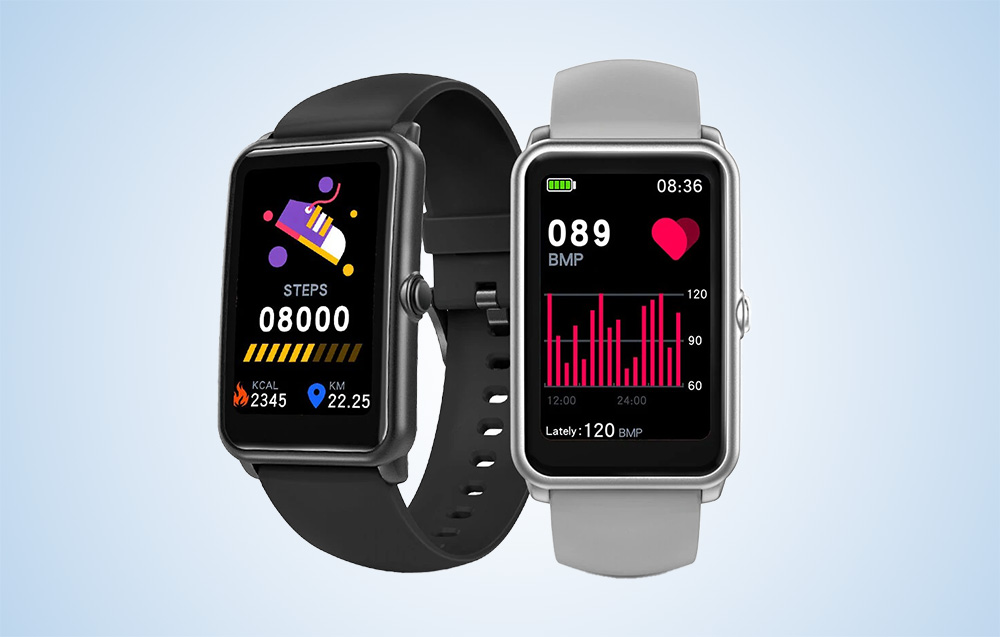 8 sports modes
Do you want to take care of your fitness? Or do you care about getting better and better results in your favorite sport? The BW-AH2 smartwatch will come in handy for that too! The device collects workout data, so you can keep track of your progress and set your next goals to achieve. There are up to 8 sports modes such as running, biking, skipping, swimming and badminton, for example.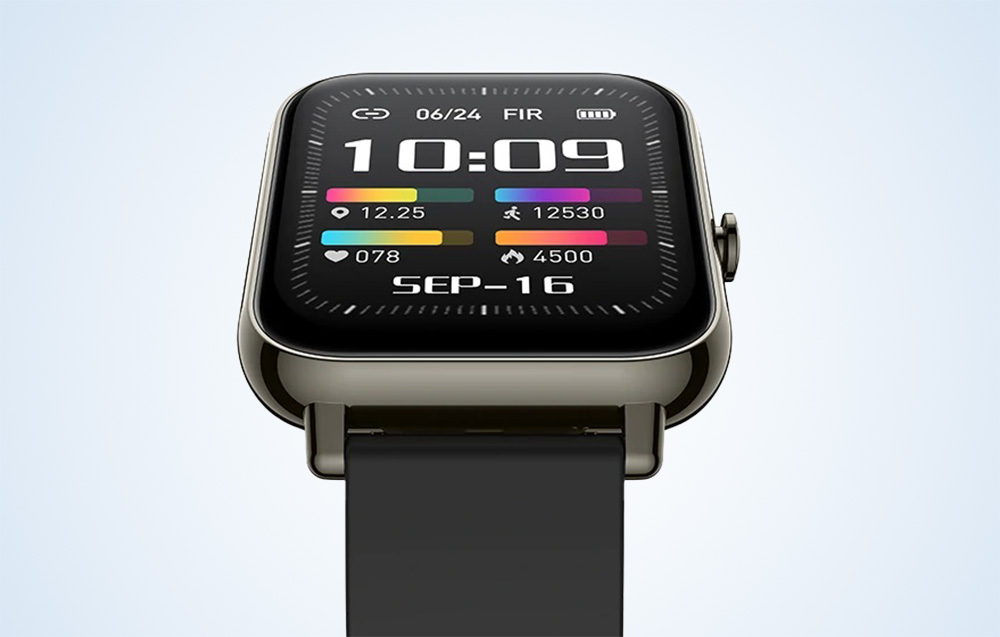 Always in touch
Have you ever missed an important message or phone call? With BW-AH2 you are not in danger of that! When you pair the smartwatch with your smartphone, you will be instantly informed about incoming notifications and calls. The device is compatible with most popular apps such as Facebook, YouTube, Twitter, WhatsApp and Skype, for example.
Additional features
The possibilities don't end there. The BW-AH2 smartwatch offers several more features. For example, it allows you to remotely control your smartphone's music player and camera. Now you can easily switch a song or take a photo without having to reach for your phone! The device also displays the current weather, and when you sit in one position for too long, it reminds you to move.
Durable battery
Use the smartwatch at work, on a workout, or even during a trip without worry. The device will not discharge too quickly! BW-AH2 is equipped with a durable 200mAh battery. Thanks to this, its working time reaches 3-4 days on a single charge. What's more, in standby mode the smartwatch can operate for up to 8-10 days.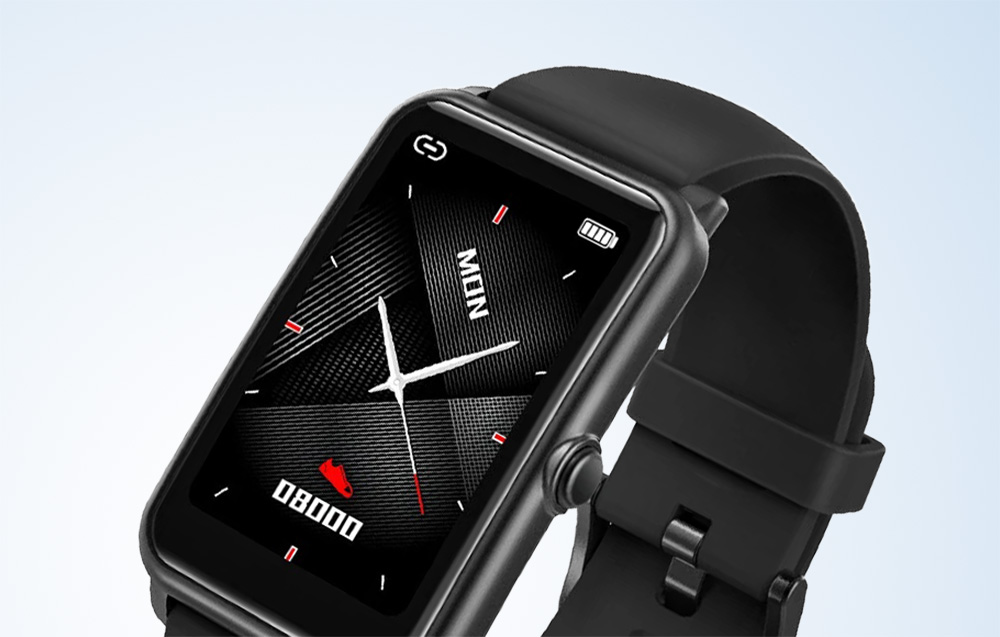 In the box
Smartwatch
Charging cable
User manual
Specification
| | |
| --- | --- |
| Brand | BlitzWolf |
| Model | BW-AH2 |
| Color | Black |
| Display | 1,57″ |
| Display type | TFT |
| Resolution | 200x320px |
| Battery capacity | 200mAh |
| Working time | About 3-4 days |
| Working time in standby mode | Approximately 8-10 days |
| Charging time | About 2h |
| Charging method | Magnetic charging |
| Chip | RTL8762CK |
| Bluetooth version | 5.0 |
| Compatible operating systems | Android 5.0 or above, iOS 11.0 or above |
| Memory | RAM 160KB + ROM 64MB |
| Waterproof | IP68 |
| Strap material | Silicone |
| Strap width | 19mm |
| Strap length | 87mm + 116mm |
| Dimensions of the watch | About 45x29x9mm |
| Weight | About 42.5g |
| Application | Fit Cloud Pro |
| Available languages | Chinese, English, Japanese, German, Russian, Spanish, Italian, French, Portuguese, Polish, Arabic |