Havit H2015G Wireless Gaming Headphones
Provide yourself with excellent sound quality and dreamlike comfort even during prolonged gameplay. The Havit H2015G headphones feature 50mm drivers and connect to your device of choice wirelessly, in the 2.4 GHz band. Lightweight and comfortable, they let you play without fatigue. They are also distinguished by colorful RGB backlighting.
Fantastic sound quality
The headphones provide excellent sound quality, both during gameplay and listening to music. The magnetic 50mm drivers guarantee perfect harmony and an incredible wealth of details. This allows you to hear the footsteps of enemies or the sound of gunfire even better. With Havit you can enjoy the immersion of your dreams!
Designed for gamers
The headphones are also distinguished by their ergonomic design. They are extremely comfortable, yet durable. The soft ear pads are made of pleasant-to-touch materials and fit your ears perfectly. Noteworthy is also the colorful RGB gaming backlighting that is sure to appeal to many gaming enthusiasts.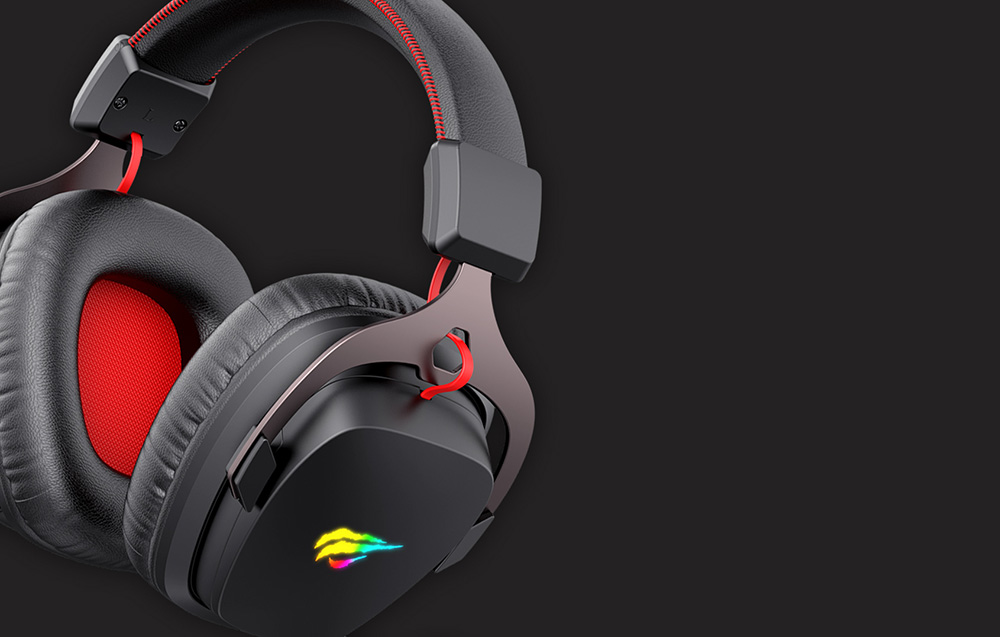 Communicating freely with others
Do you often play network games? Now you can communicate freely with other players and, for example, alert your team members to danger. The headphones are equipped with a high-quality microphone that captures sound perfectly. It is also distinguished by its flexible design, thanks to which you can easily adjust it to your needs.
Reliable wireless connection
Free yourself from cables and enjoy the freedom of movement while playing your favorite titles. The Havit H2015G headphones are wireless - they connect to your computer in the 2.4GHz band. Thanks to the applied solutions they ensure stable, reliable transmission - don't be afraid of problems with signal quality!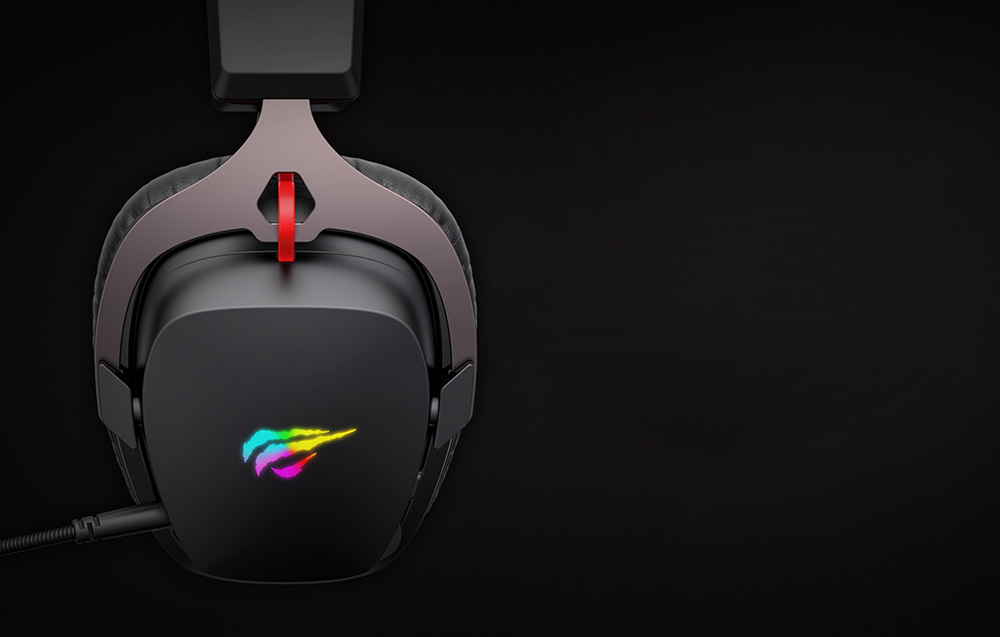 Specification
| | |
| --- | --- |
| Brand | Havit |
| Model | H2015G |
| Color | Black |
| Driver | 50mm |
| Impedance | 24Ω |
| Sensitivity | 114dB |
| Frequency response | 20Hz - 20kHz |
| Microphone | 6x2.2mm |
| Microphone sensitivity | -40dB |
| Wireless connectivity | 2.4GHz |
| Range | Up to 10m |
| Battery type | Lithium |
| Battery capacity | 1000mAh |