Add products by adding codes
Enter the product codes that you want to add to the basket in bulk (after a comma, with a space or from a new line). Repeating the code many times will add this item as many times as it appears.
Baseus bluetooth MP3 S-13 car transmitter (black)
The Baseus transmitter also acts as a charger and supports Bluetooth 5.0 technology, allowing you to pair it with your smartphone and play music, as well as receive incoming calls. With fast charging protocols, you can charge your smartphone or other device even faster. In addition, the product has two USB inputs, including one that supports QC 3.0 and an additional USB Type-C that supports QC 4.0 and PD.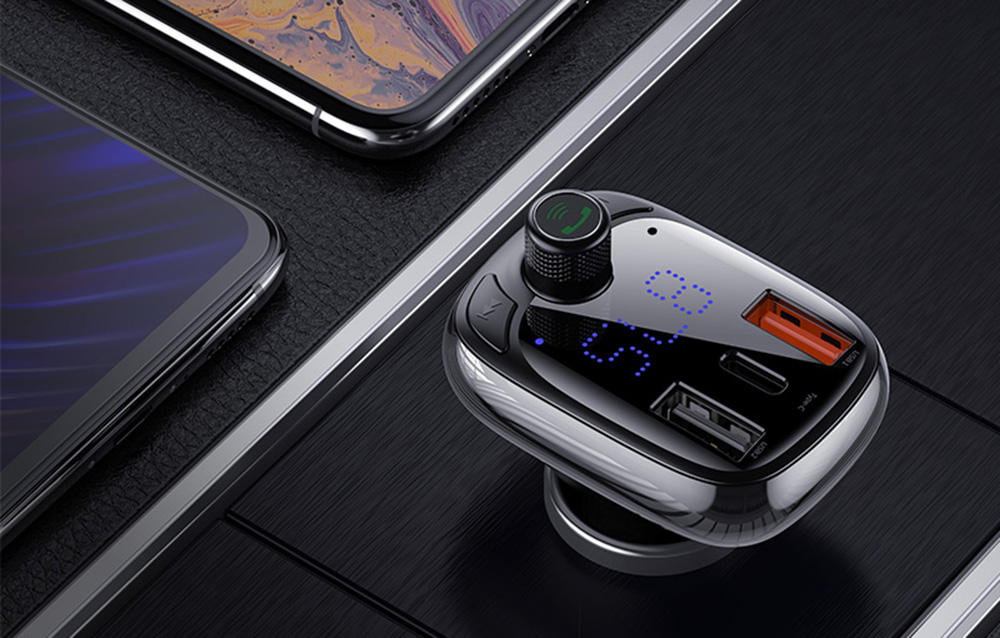 Built-in microphone
For even more freedom of use, the transmitter is equipped with a microphone. With its help, you can safely and comfortably make phone calls without having to hold your phone in your hand.
High quality workmanship and stylish design
The Baseus transmitter is made of high-quality materials, resistant to scratches and minor mechanical damage. Its well-thought-out design and modern LED display make it look extremely stylish and definitely stand out from other such devices.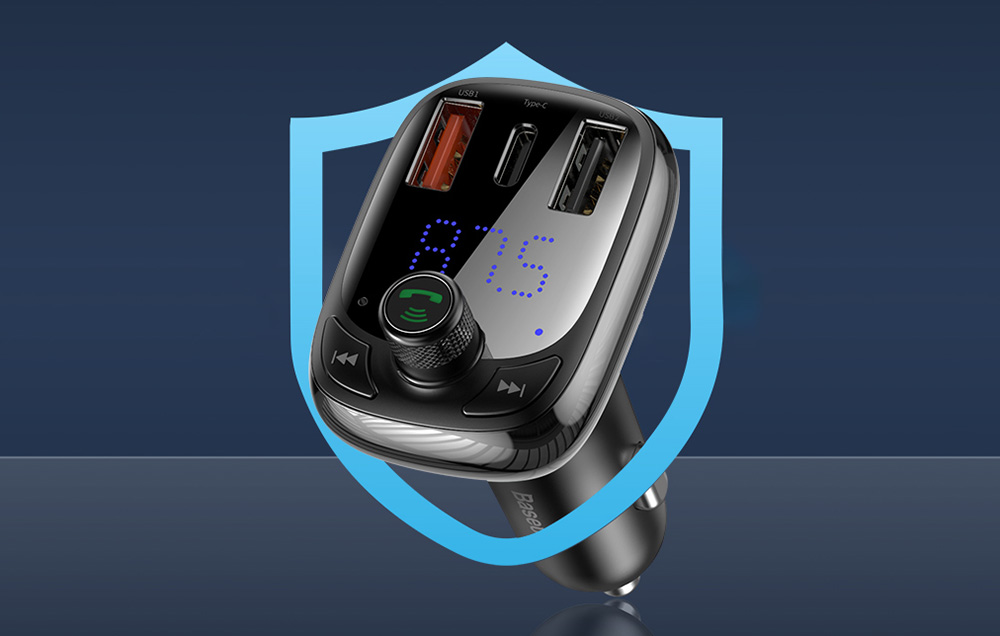 | | |
| --- | --- |
| Manufacturer | Baseus |
| Model | S-13 |
| Product code | CCMT000101 |
| Material | PC |
| Power supply | Car cigarette lighter socket 12-24 V |
| Color | Black |
| Bluetooth version | 5.0 |
| Radio/Bluetooth range | 5 m / 10 m |
| Charging ports | USB: QC 3.0, USB-C: QC 4.0, Power Delivery |
| FM radio frequency | 87.5 - 108 MHz |
| Supported formats | MP3, WAV, FLAC, WMA, APE |
| Audio connectors | USB, micro SD - 32 GB max. |
| Output | USB1: 4.5V/5A, 5V/4.5A, 9V/3A, 12V/2.4A; USB2: 5V/1.5A; USB-C: 4.5V/5A, 5V/4.5A, 9V/3A, 12V/2.4A |
| Max output power | 36 W |